Want to save money on your car insurance? Find and compare free custom quotes here.
Buying auto insurance in Memphis doesn't have to be complicated. The truth is that you can save a lot of money if you know where to look. Even if you don't have the best credit or you've had an accident or other traffic violation, and you're worried about that impacting your ability to get cheap car insurance, you're in luck.
We've compared the best companies to buy car insurance in Memphis so that you can save time and money while getting a great deal on the coverage you need.
Overview: Getting Auto Insurance in Memphis, TN
Many people believe that just by having the minimum car insurance in Memphis, they're covered in case of an accident. However, Tennessee's insurance limits are fairly low as you'll see below. In order to drive legally in Memphis and Tennessee, you have to have these minimums in terms of liability insurance, but it's easy to see that this coverage simply isn't adequate to provide enough coverage in case of accident or injury.
The state minimums are as follows:
$25,000 worth of coverage for bodily injury liability per person
$50,000 worth of bodily injury liability per accident
$15,000 worth of property damage liability.
Before looking at specific companies, it's important to understand the insurance laws you'll operate under.
Minimum Insurance Requirement in Memphis
Although Tennessee's minimums are higher than a few other states, they're still a drop in the bucket compared to the cost of a serious accident, injury, or issue with an uninsured driver. It's worth noting that 20% of Tennessee drivers are uninsured, according to the Insurance Information Institute
Even though it seems like buying the least amount of insurance will save you more money, it's a good idea to invest in a plan that offers more coverage, especially uninsured motorist coverage.
On average, this only tends to add $50 per year to your insurance costs, and it could save you a lot of money in the long run. It's also highly recommended that you have collision and comprehensive insurance, particularly if your car is less than ten years old or it's worth more than $3,000.
Insurance Rates Per Vehicle
The amount that you pay for insurance depends on several factors. Some of these factors, such as your credit score, are within your control to change.
Others, such as your gender or your age, are not. With that being said, there are still many ways to save money. Understanding how to lower your car insurance can not only give you the coverage you need but put more money back in your pocket.
Insurance Rates by Insurance Credit Score
One of the best ways to pay less for auto insurance in Memphis is to raise your insurance credit score. Every insurer has a different process and formula that they use to calculate just how much your credit score affects what you pay for car insurance, but it's safe to say that nearly all insurers use your creditworthiness as a way to gauge how reliable you are in paying your car insurance.
Insurance for Drivers With a Clean Record
If you haven't had an accident or faced another traffic violation or infraction, you may pay substantially less for your car insurance than someone with speeding tickets, a lower credit score and other violations.
Having a clean driving record means more than just being aware of the rules of the road when driving and taking steps to be safe. Things like wearing your seatbelt, using your lights appropriately and your turn signal are all signs of a good driver, and over time, avoiding having an accident can reward you with better insurance rates.
See the table below for details on the average costs of Memphis car insurance including standard and full coverage compared to state minimum insurance:
| Insurance Agency | State Minimum Insurance | Standard Coverage | Full Coverage |
| --- | --- | --- | --- |
| Tennessee Farm Bureau | $1,409 | $1,560 | $1,845 |
| GEICO | $1,620 | $1,831 | $2,162 |
| State Farm | $1,670 | $1,790 | $1,999 |
| Travelers | $1,756 | $1,965 | $2,341 |
| USAA | $1,261 | $1,500 | $1,720 |
Insurance with Driving Infractions
Even if your driving record isn't spotless, you can still save money on auto insurance in Memphis. Of course, the amount you would pay for your car insurance depends on the severity of the infraction. Failing to stop for a school bus or pedestrians carries a harsher penalty than, for example, a speeding violation.
So what could you expect to pay for car insurance in Memphis? See the table below for some examples:
| Insurance Agency | At-Fault Accident | Speed Violation | DUI |
| --- | --- | --- | --- |
| Tennessee Farm Bureau | $2,400 | $1,789 | $2,976 |
| Travelers | $2,501 | $1,979 | $2,808 |
| State Farm | $2,695 | $1,931 | $3,057 |
| GEICO | $2,396 | $1,954 | $2,933 |
| Travelers | $2,458 | $1,848 | $3,170 |
Best Car Insurance Providers in Memphis
So which companies really are the best insurance providers in Memphis? There is no "one size fits all" approach for car insurance.
For example, if you've had an at-fault accident or a speeding ticket in the last year, you may discover that one insurer is more forgiving of traffic infractions than another. If you add multiple cars to the same policy, you may also find substantial savings with one insurer over another.
The best way to know for certain is to seek out quotes from the insurers profiled here with your specific information to determine the most accurate price you'll pay for auto insurance in Memphis.
1. Cheapest Auto Insurance in Memphis: Tennessee Farm Bureau
The cheapest car insurance in Memphis is offered by the Tennessee Farm Bureau. Their prices are, on average $200 cheaper than the average in Tennessee, making them a great option if you're looking for low-cost insurance that still offers well-rounded benefits.
Still, if you like the comfort and peace of mind that comes with choosing a larger, more established insurance company, there are several options, including policies from highly-regarded companies like Travelers, State Farm and GEICO.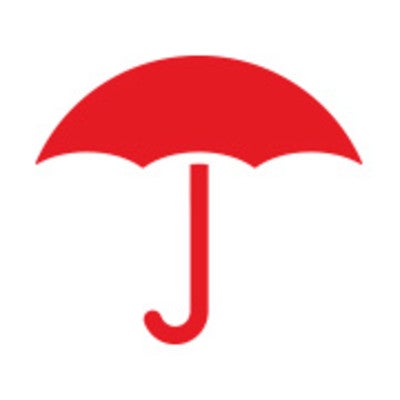 Best For
Claims free policyholders
2. Best for Multiple Cars: Travelers
When you have multiple cars to insure, Travelers Insurance may be a solid option.
You may also be able to save more by bundling your home and auto insurance together.
Travelers is also affordable, especially for families who may have a new teen driver in the house.
It's also a great option for those who are looking for the best way to save money while still providing their new driver with the protection they need in case of an accident. 
3. Best Premium Auto Insurance in Memphis: State Farm
For premium car insurance in Memphis, you'll want to take a closer look at State Farm.
A staple in the Memphis community, State Farm is well regarded in terms of their ability to provide extra coverage for luxury vehicles, including insuring them against damage like fire, theft or vandalism. 
Related content: Best Phoenix Auto Insurance
4. Best Auto Insurance for Military: USAA
For persons serving at one of the many military bases in the Memphis area, you should get a quote from USAA.
Pros
Complete line of insurance, banking, and investment services
Easy online forms to quote and bind policies
Top-rated customer satisfaction
Cons
Very few physical locations
Only available to select groups, generally tied to military service and the relatives of members
To qualify for USAA's insurance program you must be active military, an honorably discharged veteran, a military spouse, or the child of active military or veteran.
You will find that USAA has much lower premiums for those who qualify.
Their low rates plus highly regarded customer service make this provider an easy choice for those who qualify.
Pros
Many coverage types available
Comprehensive mobile app
Free roadside assistance included with every policy
User-based insurance model means safe and infrequent drivers save more.
Cons
Opaque customer service hours
No clearly defined discounts
Must complete a "test drive," which lasts up to a month before you get a quote
No policies available for "high-risk" drivers
Not available in all states
5. Best for Safe Drivers: Root
Root is a unique new car insurance provider that offers policies based on your driving habits. You'll install an app on your phone that monitors your speed, how often you make sudden turns and stops and mileage.
Then, the app creates a custom quote for you based on how well you drive.
Root doesn't offer policies to everyone — the company avoids reckless drivers and those who have a long history of driving infractions so the company can keep premiums low. You may be able to save more when you switch to Root.
Choosing The Right Auto Insurance in Memphis
In order to find the best auto insurance in Memphis, it's a good idea to seek out a custom quote from the companies we've profiled here. By using more accurate information, such as the make and model of your vehicle, your age, gender, and other factors, you can get an insurance quote that is custom-tailored to your specific needs and budget.
Be sure to also ask each insurer about the discounts they may have, such as savings for military families, bundling home and auto insurance, taking safe driving or driver's ed courses and much more. You may be surprised at how quickly the savings can add up!
Want to learn more about finding the best insurance coverage? Check out Benzinga's guides to the best homeowners insurance Tennessee, the best health insurance, and best vision insurance.
*Quotes were obtained using the following profile: base 2015 Toyota Camry, male, 40-years-old. Policies reflect state minimum coverage options. We make every effort to provide the most accurate quotes based on the profile above. Due to the many combined variables involved in insurance quotes, the only way to get an accurate quote is to enter your own information through our partners' secure websites.