Want to save money on your car insurance? Find and compare free custom quotes here.
According to some estimates auto insurance in Fort Worth, TX ranks in the 25 most expensive areas to insure a vehicle. The good news is that Fort Worth has insurance providers that are affordable by Texas standards. Of course, the rate you'll get will depend on many factors, not just which insurance provider you pick. Have a look at the state of auto insurance rates and traffic laws in Fort Worth, TX.
Fort Worth Auto Insurance Overview
Number of vehicles – 1.83 per household (according to the 2016 census)
Minimum state insurance requirements – Texas drivers must adhere to the 30/60/25 coverage law:

$30,000 for one-person accidents
$60,000 for accidents involving two or more people
$25,000 to cover property damage.

The average annual insurance rate for a clean driving record is around $1,300, while the overall average is around $1,800.
Texas Auto Insurance Laws Explained
Drivers in Texas must obey the 30/60/25 liability coverage law. This means that in case you cause an accident, you are required by law to be able to cover the following:
$30,000 in injuries per person
$60,000 for an accident involving multiple persons
$25,000 for property damage
Liability coverage is the only type of auto coverage mandated by law. Others coverages, such as collision coverage, towing and labor coverage or rental reimbursement coverage are not mandatory.
When getting a new insurance policy, you need to make sure you understand everything about the type of coverage you're getting, how much it costs, and how many people are covered. Some policies may apply to anyone driving your car: children, spouses, parents, and even friends who have your permission. In other cases, the policies may only cover people expressly listed in the policy.
Uninsured and underinsured motorist coverage (when you're hit by someone without or not enough insurance or you're the victim of a hit-and-run) should be offered by all insurance providers. For most drivers, the best choice is to look beyond minimum liability coverage and consider other options.
Texas Traffic Laws
According to some estimates, driver distraction is responsible for one in five traffic accidents. Operating any kind of wireless communication device while driving is the most common distraction and it significantly increases the risk of causing an accident.
Cellphone laws. The Texas Legislature has deemed the use of hands on cellphones and other communication devices illegal since 2017. This was mostly to prevent texting and other forms of written communications.
However, the statewide ban doesn't prevent local authorities from implementing even stricter regulations. In some municipalities, you may even be fined for talking while using a hands-free device.
Elderly drivers. Texas also makes it a point to retest the driving ability of elderly drivers in order to maintain traffic safety. Drivers over the age of 79 must pass a physical test when renewing their license.
Driving without insurance. Driving without insurance can also be costly. You could receive a fine of up to $350 the first time you're caught. Subsequent infractions will be met with higher fines.
Seatbelt laws. Not wearing a seatbelt can also get you on the hook for up to $200 in fines, plus court costs.
Fort Worth Auto Insurance Rates Per Vehicle
The car you drive is one of the most important deciding factors regarding insurance premiums. Almost everything about your car can either warrant a discount or increase the yearly rate of your auto insurance.
For example, sports cars and luxury cars often attract higher premiums. That is partly because the insurance company is liable for expensive repair costs, and partly because the drivers are more likely to test the speed limit.
Older cars may be more expensive to ensure because it's difficult to find the right parts. They're also likely to break down more often.
At the same time, having the newest model may also raise premiums, especially when you have full coverage. How much you'll pay is influenced by how expensive your vehicle is to repair.
In recent years, the discrepancy between rates for American-made and foreign cars has been less noticeable. That's because the cost to quality ratio has improved.
Estimating the costs of auto insurance is impossible based on just the make and the model. The only way to get an accurate estimate is to get a quote with your exact personal and vehicle details. Let's look at what else gets taken into account.
Fort Worth Auto Insurance Rates by Insurance Credit Score
Based on insurance credit score alone, you won't get a very accurate estimate for your car insurance rate. This score is just one of the factors that influence the premiums and although it's an important one, not all insurance companies assign the same value to a poor or good credit score.
Of course, a high credit score is always ideal. Whether your credit score is bad, average, or good, the following table shows you your most affordable options.

Fort Worth Auto Insurance for Drivers with a Clean Record
Just like having a good score credit influences things for the better when getting a car insurance quote, so does having a clean driving record.
Good drivers are less likely to cause accidents, which means that they pose little risk for insurance companies to be liable for extensive repair work. Accordingly, insurance companies cover themselves by raising the premiums for careless drivers.
Additionally, many insurance providers offer bonuses (or discounts) for safe driving.
You can also apply for many other types of discounts, such as loyalty discounts, car safety feature discounts, and so on. You should always ask your insurer what discounts you can qualify for. Taking all that into consideration, it's understandable why a driver with a clean record can end up paying thousands of dollars less than someone with a couple of DUIs or speeding tickets under their belt.
This also allows drivers to get more than the minimum required insurance at a bargain price.

| Insurance Agency | State Minimum Insurance | Standard Coverage | Full Coverage |
| --- | --- | --- | --- |
| State Farm | $1,128 | $1,349 | $1,539 |
| Allstate | $1,386 | $1,463 | $1,634 |
| Progressive | $998 | $1,051 | $1,476 |
| GEICO | $1,024 | $1,300 | $1,523 |
| Texas Farm Bureau | $1,100 | $1,304 | $1,600 |
Fort Worth Auto Insurance Rates with Driving Infractions
In Fort Worth, TX, being a careless driver can quickly put you in a lot of debt. Causing traffic accidents, having several speeding violations, or driving while intoxicated will all lead to massive premiums, even if your chosen insurance provider was affordable in general.
Driving infractions that may not make a difference in your insurance rate include not wearing a seatbelt, for example. As you can see from the table, DUIs attract massive premiums.
In addition to this, having a DUI conviction in Texas means that you will have to pay surcharges of $1,000, every year for three years. The amount increases with subsequent convictions, just like in the case of getting caught without insurance multiple times.
| Insurance Agency | At Fault Accident | Speed Violation | DUI |
| --- | --- | --- | --- |
| Allstate | $6,562 | $4,271 | $6,838 |
| American Family | $5,627 | $4,418 | $4,931 |
| GEICO | $3,651 | $3,570 | $3,062 |
| Nationwide | $3,352 | $3,789 | $4,977 |
| Progressive | $4,581 | $5,259 | $4,753 |
Benzinga's Recommendations for Auto Insurance in Fort Worth
Fort Worth drivers have a list of companies to choose from, and the competition means lower rates. There are some clear differences between how State Farm, GEICO, Progressive, Allstate, or Nationwide estimate insurance premiums, but these providers are the ones you should seek out if you need insurance. The best one for you depends on various factors, mainly your driving history.
State Farm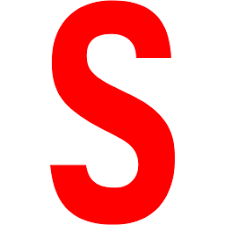 Progressive
1 Minute Review
Progressive auto insurance is among the first of the larger insurers to actively embrace usage-based insurance via electronic monitoring of driving habits. Often a refuge for younger drivers and drivers who have been refused insurance elsewhere, progressive markets and supports its insurance products through its website and a network of independent agents.
Best For
Young and less-experienced drivers
Drivers with consistently good driving habits
Rates for good drivers
RV drivers
Pros
More welcoming to less-experienced drivers
Great website and mobile app functionality
Driving based discounts can be generous
Cons
Relatively smaller agent network may leave some without a local agent
Rates can increase at renewal based on driving data from Progressive's Snapshot.
Root Insurance

1 Minute Review
Root's "user-based insurance" model claims to reward drivers who stay safe on the road and practice good driving habits — and you can save 52% when you switch. However, what defines a "good" driver isn't clear from Root's website, and Root reserves the right to drop you from your policy if you get involved in a "series of accidents." Root is best for infrequent drivers and drivers with a totally clean record.
Best For
Infrequent drivers
Drivers without accidents on their record
Drivers who don't travel long distances
Pros
Many coverage types available
Comprehensive mobile app
Free roadside assistance included with every policy
User-based insurance model means safe and infrequent drivers save more.
Cons
Opaque customer service hours
No clearly defined discounts
Must complete a "test drive," which lasts up to a month before you get a quote
No policies available for "high-risk" drivers
Not available in all states
Final Thoughts on Car Insurance in Fort Worth, TX
Texas has very strict traffic laws. Coming down hard on traffic violations has shown to lower the fatality statistics. With that in mind, insurance rates in Fort Worth aren't that much more expensive than in other states, as long as you have a fair credit score and a clean driving record.
Get a quote to find out how much or how little you may have to pay in order to be covered in your zip code.
Want to learn more? Check out Benzinga's guides for the best cheap car insurance companies in Dallas, Houston, San Antonio, El Paso and Austin, best sports car insurance companies and best motorcycle insurance companies.