Chinese Technology ETFs Outperform (QQQC, CQQQ, KWEB)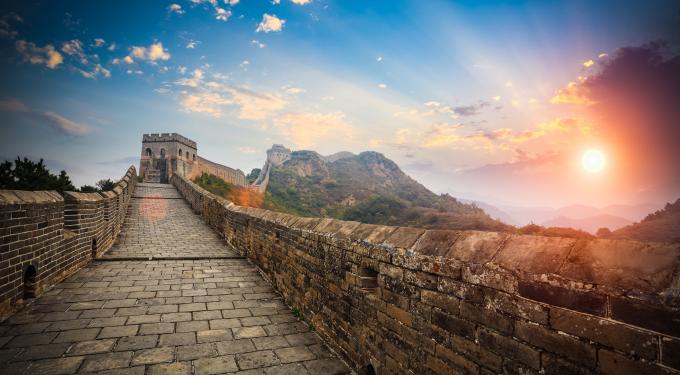 The Chinese stock market struggled again in 2013 as the country slows from its robust growth of the last decade.
The big name companies in China underperformed, but the entire market of stocks did not underperform last year.
Most investors will look to gain access to China through an emerging market ETF or one of the well-known China ETFs. Just like the U.S., China's stock market is broken down into sectors, with winners and losers each year. Last year the technology sector in China was a big winner that flew under the radar.
China Technology ETFs
The beauty of ETFs is that they offer investors exposure to niche sectors such as Chinese technology stocks. As a matter of fact, there is not only one, but three ETFs that invest in the sector.
The largest of three is the Guggenheim China Technology ETF (NYSE: CQQQ). The ETF is a basket of 40 Chinese stocks that were able to gain 57 percent in 2013. The top holdings include Tencent Holdings, Baidu (NASDAQ: BIDU) and Qihoo 360 Technology (NASDAQ: QIHU). The annual expense ratio is 0.70 and the ETF trades on average 39,000 shares per day.
See also: Beware of Certain Chinese ETFs (FXI, PGJ, GXC)
The Global X China Technology ETF (NYSE: QQQC) is composed of 27 stocks and was up 53 percent last year. The top holdings are Sina (NASDAQ: SINA), Tencent Holdings, and QIHU. The annual expense ratio is 0.65 percent and the ETF trades an average of 12,500 shares per day. The ETF has a total of $13.2 million in assets.
The newest addition to the lineup is the KraneShares CSI China Internet ETF (NYSE: KWEB). The ETF began trading in August 2013 and is up 32 percent since its inception. The top holdings are Tencent Holdings, BIDU, and QIHU. The expense ratio is 0.68 percent and it trades 24,000 shares per day on average. There is a total of $25.8 million in assets.
Why Chinese Technology ETFs
Consider that there are more Internet users in China than there are people in the U.S. and it is easy to understand why the sector has performed well. And the country is not done growing as the penetration of Internet users in the country remains low versus other large economies around the globe. As more Chinese get on the Internet it will result in a higher demand for mobile gaming, social media, e-commerce, and so on.
The best way to understand what the three ETFs offer is to compare them to the U.S. stock market. Instead of owning stocks such as Google, Facebook and Amazon.com, the three Chinese ETFs own the country's version of the U.S.-based companies. The one difference is that the growth potential for the Chinese technology stocks is great than their peers in the U.S.
Posted-In: ChinaNews Specialty ETFs New ETFs Emerging Market ETFs Global ETFs Best of Benzinga