If you want to start trading futures or switch brokers, visit NinjaTrader.
Buying or selling stocks or ETFs is easy. Put in a market or a limit order and wait for the trade to execute. You control the shares you purchase. You can also control shares through futures and options, each of which has its own advantages.
Main Takeaways: Futures vs. Options
Futures represent a sale that will be made in the future. It is a contract that the purchase will happen sometime after the current period.
Options are the option to buy or sell the stock. Options are further broken down into put and call options, which we explore below.
Futures and options have their similarities but are traded in different situations.
What are Futures?
A purchase or sale for a stock happens in real time. Futures trading is a contract to make a sale or purchase in the future.
A futures contract has a buyer and a seller, both of whom agree that an asset will be bought or sold for a specific price on a specific day. The asset can be a commodity, a currency, or even an index, like the Dow Jones Industrial Index. A common use for futures contracts is to remove pricing volatility within commodity markets.
The volume of futures contracts can be an indication of where the price or index will move in the short term, but there are some subtleties to understanding futures volume. Another element must be considered, called "open interest," which is a measurement of how many orders haven't executed because the price hasn't reached the price for those orders.
Trading futures
For example, rising volume combined with rising open interest can confirm a trend, while rising volume and a falling open interest instead suggests a liquidation. Futures contracts are traded on futures exchanges, such as the Chicago Mercantile Exchange (CME); S&P 500 futures have the highest volume of futures contracts at the time of this writing, followed by the 10-year T-note, the 5 year T-note, crude oil, and then corn.
Futures contracts can represent nearly any index or commodity, but some indexes and commodities generate more interest and therefore more trading opportunities.
What are Options?
You might remember the term "derivatives" from the 2008 economic meltdown; more specifically, you may remember "mortgage derivatives." Options are also derivatives. A stock option is a derivative because it's not the stock itself but rather an option to buy or sell the stock.
The fact that options are called options shouldn't be overlooked. Unlike other types of trades, there is no obligation to buy or sell the underlying security. There two types of options, allowing you to bet on either side of the trade.
Call options
A call option is an option to buy at a future date. It's a bit like browsing at your favorite store and choosing an item for layaway — but there is a charge for putting the item on layaway. This charge, called the premium, is the cost of the options contract. It makes sense that there would be a charge because by buying the option you haven't actually purchased the item.
However, you can control that item, in this case, a stock, for a small fraction of the cost of purchasing the stock.
Put options
A put option is an option to sell at a future date. Put options can be used in various investment strategies, including a bet on a market downturn, but one of the most common strategies is using put options as a simple insurance policy. Put options can protect your downside if the market makes a big downward swing. Let's say you bought shares in an S&P 500 index ETF (SPY) at $250.
Buying put options against those shares for 10% less than your purchase price of $250 allows you to limit your loss to $25 per share if the share price dips more than 10%. Of course, you'll have to pay a premium for this option and the option is only effective for a limited amount of time.
In that regard, it's a lot like insurance: you pay for it just in case you need it — but you may not ever need it. Also like insurance, if you want continued protection, you'll have to renew your policy — or buy more puts in this case. Take a look at our guide on the best options strategies for more.
Trading options
Buying an option is, well, optional. You don't have to complete the second half of the trade, which is to buy or sell the security at the option price — and this is true whether the option is a call or a put.
However, selling an option can create an obligation to actually buy or sell. Most investors are option buyers, also called call holders and put holders.
Option sellers, called call writers or put writers, are the people or entities who write the option contracts and collect the premiums.
Futures vs. Options: Similarities
No margin, no service. Futures trading and options trading require margin accounts. This doesn't exclude IRAs entirely, but a third-party custodian for the account must be established, an extra hurdle. For retail traders, an individual brokerage account (with margin) is most frequently used, which also helps keep retirement investments separate from more exotic trades like futures or options trading.
Insurance uses. Both futures and options can be a simple sort of insurance to either keep pricing within an understood range or to protect the downside for investment positions.
Futures vs. Options: Differences
Contract dates affect trading. Futures contracts only allow the underlying asset to be traded on the date specified in the contract. Options can be exercised at any time prior to the option expiration date.
Options are optional. Futures and options also differ in the requirement to make a trade. Futures are a trade — if held. In most cases, the futures contract is sold before the expiration date, preventing the trader from having to take delivery of 1,000 barrels of oil, live cattle, pallets filled with pork bellies — or whatever else is traded. Options, on the other hand, don't need to be exercised at all. If there's no business or investment reason to exercise the option, it can expire with the only cost being the premium for the contract.
Best Online Futures Brokers
Are you interested in trading futures? Take a look at the online brokers below to help you get started.

Best For
Advanced Futures Trading
1 Minute Review
NinjaTrader is a powerful derivatives trading platform specializing in futures, forex and options. The platform has a number of unique trading tools. A free version does exist without the extra goodies provided by Trader + and OrderFlow + but users can still break down charts, backtest strategies and trade without upfront payment. NinjaTrader hosts its own brokerage services but users have their choice of several different brokerage options. Accounts have minimums depending on the securities traded and commissions vary depending on the version of the platform. Advanced derivatives traders will have endless fun with the platform's mighty array of tools and analyzers.
The free version, which is included with all brokerage accounts is a great starting platform for new traders without the financial commitment. As you grow in your trading and are ready for more tools and functionality, you can add more complexity.
Best For
Futures Traders
Traders looking for 24/7 action
Advanced Traders
Pros
Powerful analysis tools
Free download and simulated trading
Open source trading apps to enhance experience
Cons
Can only trade derivatives like futures and options

1 Minute Review
TradeStation is for advanced traders who need a comprehensive platform. The brokerage offers an impressive range of investable assets as frequent and professional traders appreciate its wide range of analysis tools. TradeStation's app is also equally effective, offering full platform capabilities.
Best For
Advanced traders
Options and futures traders
Active stock traders
Pros
Comprehensive trading platform and professional-grade tools
Wide range of tradable securities
Fully-operational mobile app
Cons
Confusing pricing structure to leave new traders with a weak understanding of what they pay
Cluttered layout to make navigating TradeStation's platform more difficult than it should be

Best For
High-volume Traders
1 Minute Review
Tradovate is an innovative futures broker offering a tiered pricing structure and a comprehensive proprietary trading platform you can access with additional fees. Tradovate offers a community tab that allows you to connect with other traders and exchange trading ideas. New users can test out Tradovate's platform with a demo account and free trial, which allows new investors to master the learning curve before opening an account. Though the platform might be too complicated for traders who prefer a simplified experience, it can be a strong choice for more experienced users.
Best For
Experienced and intermediate futures investors
High-volume traders
Mobile traders
Pros
Free trading platform packed with unique features
Community tab allows users to connect with other traders
Tiered pricing structure
Easy to use out of the box for experienced futures traders
Cons
Currently only supports futures trading
Platform can be overwhelming for new traders
Best Online Options Brokers
Are you interested in trading options? Take a look at the online brokers below to help you get started.

Best For
Options Education
1 Minute Review
Tastyworks is a sophisticated options and futures broker aimed toward experienced traders. The platform was designed by the founders of thinkorswim with functionality and precision for complicated options trades and strategies. Tastyworks offers stocks and ETFs to trade too, but the main focus is options. 
Options on tastyworks are only charged a 1-way, $1 commission —  far cheaper than almost all competitors. Commissions on futures and micro futures are also affordable, and there's no minimum required to open a cash account. It's $2,000 if you want to use margin.
Best For
Options traders
Futures traders
Advanced traders
Pros
Powerful platform inspired by thinkorswim
Multiple order types and strategies
Cheap options commissions
Cons
Advanced platform could intimidate new traders
No demo or paper trading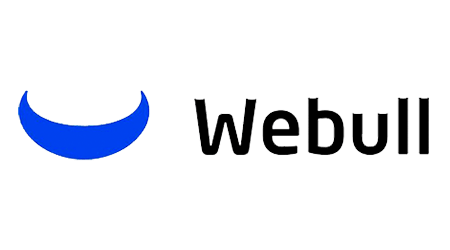 Best For
Intermediate Traders and Investors
1 Minute Review
Webull, founded in 2017, is a mobile app-based brokerage that features commission-free stock and exchange-traded fund (ETF) trading. It's regulated by the Securities and Exchange Commission (SEC) and the Financial Industry Regulatory Authority (FINRA).
Webull offers active traders technical indicators, economic calendars, ratings from research agencies, margin trading and short-selling. Webull's trading platform is designed for intermediate and experienced traders, although beginning traders can also benefit.
Webull is widely considered one of the best Robinhood alternatives.
Best For
Active traders
Intermediate traders
Advanced traders
Pros
No account maintenance fees or software platform fees
No charges to open and maintain an account
Intuitive trading platform with technical and fundamental analysis tools
Cons
Does not support trading in mutual funds, bonds or OTC stocks

1 Minute Review
This publicly listed discount broker, which is in existence for over four decades, is service-intensive, offering intuitive and powerful investment tools. Especially, with equity investing, a flat fee is charged, with the firm claiming that it charges no trade minimum, no data fees, and no platform fees. Though it is pricier than many other discount brokers, what tilts the scales in its favor is its well-rounded service offerings and the quality and value it offers its clients.
Best For
Novice investors
Retirement savers
Day traders
Pros
World-class trading platforms
Detailed research reports and Education Center
Assets ranging from stocks and ETFs to derivatives like futures and options
Cons
Thinkorswim can be overwhelming to inexperienced traders
Derivatives trading more costly than some competitors
Expensive margin rates
Final Thoughts on Futures vs Options
Futures and options are similar in many ways, but often tend to be used for different purposes. A futures contract is the preferred vehicle for many active traders who want to profit from the up or down moves in the market.
Because of better liquidity, bid ask spreads are usually closer with futures than with options, an important consideration when margins are slim and doubly important if you are working with a limited amount of cash in your trading account. Of course, if you have an industrial interest, futures are useful to manage costs of commodities as well.
Options are a great way to insure your investment, protecting your downside, or simply for speculation, betting on the rise or fall in an equity, index, or price of a commodity. More sophisticated options trades are also available for investors who want to combine put and call options or even create a "synthetic" position that behaves like a real holding of the underlying asset.
Ready to start trading futures or options? Check out Benzinga's top picks for the best futures brokers or the best brokers for trading options.
Frequently Asked Questions
What is the difference between options and futures?
A futures contract involves an agreement between 2 parties to buy or sell an asset at a certain time in the future at a certain price. An options contract gives the buyer the right to buy the asset at a fixed price.
Answer Link
Can you make more money in futures versus options?
Futures move up faster and have more leverage than options to increase your total returns.
Answer Link
Benzinga's #1 Breakout Stock Every Month
Looking for stocks that are about to breakout for gains of 10%, 15%, even 20% potentially or more? The only problem is finding these stocks takes hours per day. Fortunately, Benzinga's Breakout Opportunity Newsletter that could potentially break out each and every month. You can today with this special offer: