Want to jump straight to the answer? The best forex broker for most people is definitely FOREX.com or CedarFX.
Many foreign investors shy away from Ukraine for good reason. Currency control rules that usually center on domestic transactions apply to businesses and residents, both foreign and domestic within the country. Ukraine's singular financial focus is the stabilization of the hryvnia, or hryvna, the currency that replaced the hyperinflated karbovanets of the Soviet era.
Attribution: Kyiv Post
It was 2019 that brought some well-received relaxation of foreign exchange regulation. The National Bank of Ukraine (NBU) did away with around 40 restrictions that had limited commerce in the country for decades. Among other reforms, Ukrainian companies no longer have to hold their foreign proceeds in hryvnia, bank clients can use borrowed capital to buy foreign currency and cross border loans no longer have an interest rate cap. COVID didn't start Ukraine's 2020 off with a bang, but they are in the most advantageous financial position they've seen in some time.
Get Started with Forex in Ukraine
Getting started with forex in Ukraine can seem difficult, but following the steps below will get you started.
Connect to the best internet possible. Everything in modern digital forex trading builds from your internet connection. You will access and connect your broker, trading interface and bank from the web. The more reliably and efficiently you can do this, the better your chances of success.
Get a broker. You can reach offshore brokers that operate in Ukraine. Make sure that you pick a broker that is regulated through its country's financial structure.
Connect your bank. You will need to connect a 3rd-party bank account to fund your trading account. You will also need to verify your identity, which can be strict if you are dealing with a reputable broker. Take the time to do this right.
Fund the investment account. Transfer money from your 3rd-party account into your investment account. Make sure that the broker you choose doesn't give you any problems when you want to withdraw funds. You can check this through service reviews.
Choose an investment platform. Your broker may have its own trading interface. If it doesn't, there are industry-standard interfaces that many people use such as MetaTrader.
Invest. Begin your forex career and invest your way into financial stability and profitability.
Ukraine Forex Trading Strategies
Now that your setup is ready to trade forex, you'll need to review successful strategies. Failing to plan is planning to fail in the highly competitive forex market. Here are the most common and well-known trading strategies that you should know.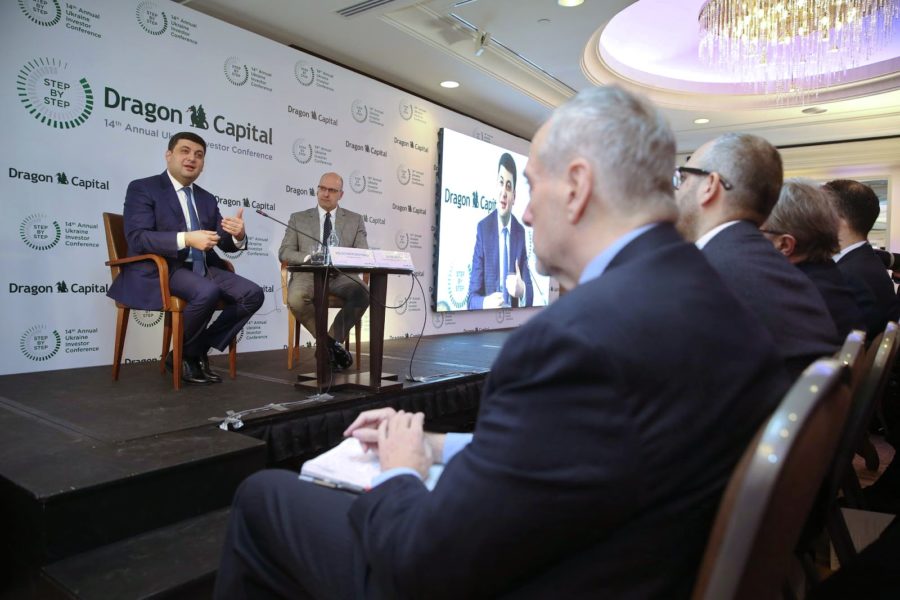 Attribution: Kyiv Post
Scalping
Scalpers are extremely fast investors who may only hold a currency for a few seconds before exiting the trade. The purpose of scalping is to profit from extremely short term moves. These moves are based almost completely off of chart patterns — news events do not really matter to the scalper. Profits are small for each trade but the scalper makes up for it with an extremely high frequency of trading. Some scalpers use automated bots to help execute many trades per second.
Momentum Trading
Momentum trading is an investment style for short-term traders. Impactful short-term events may cause a currency to move quickly in one direction, and the momentum trader is there to catch it. These kinds of investors usually stay away from quiet, even markets. Momentum trading is news-driven and is based on being able to quickly react to the market rather than predict it.
Position Trading
The position trader is the polar opposite of the scalper. Where the scalper cares very little for the fundamentals driving a currency, this is exactly what a position trader focuses on. The short-term movements of charts have no bearing on how the position trader invests, either. This si long-term investing that may require you to hold an investment for months or even years before exiting the trade. Because of the length of time, position traders are looking for big profits.
Forex Trading Example in Ukraine
HRN/USD is trading at 0.03740/0.03760. You want to buy ₴120,000 now and sell because you believe the price will go up very soon. The margin rate for the HRN/USD currency pair is 8.75%. You will need $393.75 cash in your account to control ₴120,000 with this margin rate.
After 2 hours, you see that the price of HRN/USD is 0.03780/0.03800. This is a 2-point increase, and your final profit will be $24:
(₴120,000 x 0.03780) – (₴120,000 x 0.03760) — if you sell at that point.
Making Money with Forex in Ukraine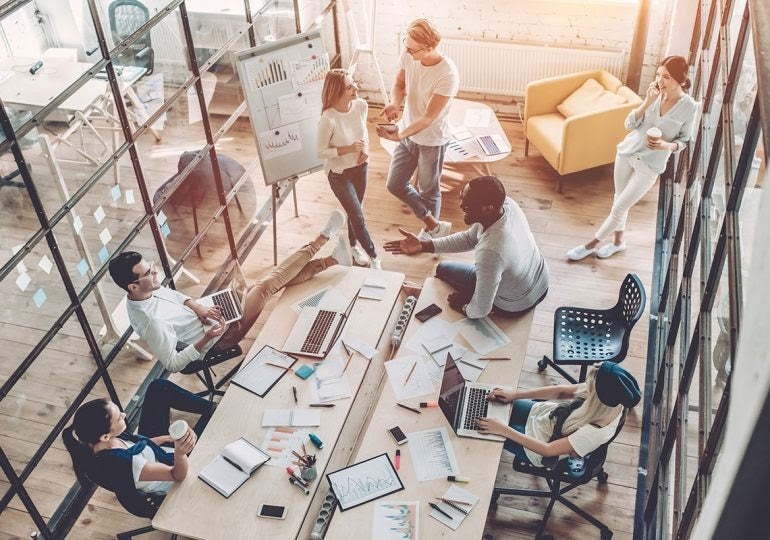 Attribution: Inventure
Now that you have a better idea of different investor types, you can begin to look at the numerous financial vehicles the forex market allows you to use.
Short selling: You don't have to be on the "long" side of a currency to profit from it. If you think the price of a currency will drop, you can short sell it and profit from its fall.
Contract for differences (CFDs): CFDs are financial vehicles that follow the price of the currency they mark. If you buy and sell CFDs, you are not actually buying or selling the currency. Your account value will rise and fall based on the movement of your investments.
Binary options: These are simple yes or no decisions that do not directly track the price of the currencies. Wins and losses are usually bigger, because you win or lose a fixed percentage of your investment based on your decision.
Best Online Forex Brokers in Ukraine
Remember to choose only regulated forex brokers to ensure that your personal and financial information is protected.

1 Minute Review
FOREX.com is a one-stop shop for forex traders. With a massive range of tradable currencies, low account minimums and an impressive trading platform, FOREX.com is an excellent choice for brokers searching for a home base for their currency trading. New traders and seasoned veterans alike will love FOREX.com's extensive education and research center that provides free, informative forex trading courses at multiple skill levels. While FOREX.com is impressive, remember that it isn't a standard broker.
Best For
MetaTrader 4 users
Beginner forex traders
Active forex traders
Pros
Impressive, easy-to-navigate platform
Wide range of education and research tools
Access to over 80 currencies to buy and sell
Leverage available up to 50:1
Cons
Cannot buy and sell other securities (like stocks and bonds)
Disclosure: eToro USA LLC; Investments are subject to market risk, including the possible loss of principal.
1 Minute Review
Though Australian and British traders might know eToro for its easy stock and mobile trading, the broker is now expanding into the United States with cryptocurrency trading. U.S. traders can begin buying and selling both major cryptocurrencies (like Bitcoin and Ethereum) as well as smaller names (like Tron Coin and Stellar Lumens).
eToro offers traders the opportunity to invest their assets into premade portfolios or cryptocurrencies, similar to services offered by robo-advisors through traditional brokers. Though eToro isn't a one-stop-shop for everything an investor needs, its easy-to-use platform and low spreads is a great way to enter the cryptocurrency market.
Best For
International Forex/CFD Traders
New cryptocurrency traders looking for an easy-to-use platform
Traders who want to buy and sell cryptocurrencies on-the-go
Pros
Simple platform that is easy to master
CopyTrader feature that allows new traders to copy the same strategies used by professionals
Virtual dummy account that gives you $100,000 to practice trades
Cons
U.S. traders currently limited to cryptocurrencies
Only 15 major coins available to trade

1 Minute Review
A fully regulated broker with a presence in Europe, South Africa, the Middle East, British Virgin Islands, Australia and Japan, Avatrade deals with mainly forex and CFDs on stocks, commodities, indexes, forex, cryptocurrencies, etc. This brokerage is headquartered in Dublin, Ireland and began offering its services in 2006. It offers multiple trading platforms and earns mainly through spreads.
Best For
Beginners
Advanced traders
Traders looking for a well-diversified portfolio
Pros
Controlled by regulatory agencies of multiple countries
Choice offered in terms of trading platforms
Support available in 14 languages and trading platforms in 20 languages
Practice/demo account available for trying out
Breadth of trading assets
Cons
Does not accept customers from the U.S. as it isn't regulated in the U.S.
Transferring funds to the account may take up to five days; withdrawals could take up to 10 days
Forex Terminology
Here are some of the most commonly used terms that you will hear in the forex market:
Pip: The smallest division of currency that the forex market allows, $0.0001
Lot size: The amount of currency that you want to trade
Orders: The description of your entries and exits in forex
Calls: A contract between 2 people, a buyer and seller, which facilitates the transfer of currency on a certain date at a certain price
Working Around Regulation
The almost $2 quadrillion forex market creates opportunities that many Ukrainians struggle to find in their own financial markets. Although Ukraine is making strides, your best bet is probably to research good offshore brokers and resources to trade forex.
You will need the latest forex news and strategies to succeed in forex. Bookmark this page and website to get the latest information to inform your investment strategies!
Get a Forex Pro on Your Side
FOREX.com, registered with the Commodity Futures Trading Commission (CFTC), lets you trade a wide range of forex markets plus spot metals with low pricing and fast, quality execution on every trade.
You can also tap into:
EUR/USD as low as 0.2 with fixed $5 commissions per 100,000
Powerful, purpose-built currency trading platforms
Monthly cash rebates of up to $9 per million dollars traded with FOREX.com's Active Trader Program
Learn more about FOREX.com's low pricing and how you can get started trading with FOREX.com.