Decided you want in on the action? You can buy Ethereum Classic on Robinhood and Coinbase.
Ethereum Classic
JOIN THE MOON OR BUST EMAIL LIST
Our team is diligently working to keep up with trends in the crypto markets. Keep up to date on the latest news and up-and-coming coins.
Reaching its all-time high in the last run up earlier this year, Ethereum Classic (ETC) continues to gain support as a proof-of-work blockchain. Standing in the 28th position by market capitalization, the project already has billions of dollars in backing.
After surpassing $130 in May 2021, Ethereum Classic lost over 60% of its value since then. Although these numbers might seem discouraging, the coin's growth has caught the eye of investors in 2021.
While in February 2021 the price per token was only $10, it now sits right above $55. As a fork of Ethereum, the 2nd-largest cryptocurrency, it's understandable how the token is performing. Another key factor of Ethereum Classic's price rise are its active communities. Its Twitter and Reddit page counts with more than 500,000 and 60,000 members, respectively.
Investors are speculating a new bullish run preparing to impact the market later this year will cause ETC to rise. But, although the price per token seems to be blooming, how high can Ethereum Classic go?
What is Ethereum Classic?
Ethereum Classic is a decentralized, blockchain-based platform that supports smart contracts. Just like Ethereum, Ethereum Classic consists of a blockchain network, its own native cryptocurrency (ETC), and a wide ecosystem of on-chain services and applications.
Ethereum Classic was born in 2016, after a split within the Ethereum community following the famous DAO attack. After this hacking attack on the original Ethereum chain, most users, including Ethereum founder Vitalik Buterin, decided to make a radical change in the blockchain's base protocol, resulting in the formation of the new Ethereum (ETH) chain.
Yet, a section of the Ethereum community decided to stay in the old chain, renaming it as Ethereum Classic. As Ethereum Classic still operates within the old blockchain code, it is often called the "original" Ethereum. The ETC network exists to preserve the old principle of "Code is law," arguing that the blockchain cannot be modified by human desires.
Ethereum Classic provides a fully decentralized and permissionless platform, without the need for intermediaries, such as banks. Without the possibility of censorship, downtime or 3rd-party influence, applications run exactly as programmed in the network.
Ethereum Classic Market Position
With a total market capitalization of more than $7.3 billion, ETC stands as the 28th largest cryptocurrency by market capitalization. At the time of writing, the price of ETC is near $55, having volumes above $700 million in the last 7 days.
Since the prices in May this year were over $100, the community surrounding Ethereum Classic speculates there is room for growth. Even though the price rises earlier this year were not usual, cryptocurrencies can be highly volatile and a new all-time high isn't out of the question.
Joe DiPasquale Bull Case for Ethereum Classic
Joe DiPasquale, CEO of cryptocurrency hedge fund manager BitBull Capital, thinks Ethereum Classic might have a bright future. As Ethereum is changing into Ethereum 2.0, a proof-of-stake network, he claims that ETC might gain popularity and relevance once the update is done.
"Traders are speculating on whether that shift will give ETC a chance to operate independently and offer an alternative to the proof of stake chain," DiPasquale stated. This speculation may cause the price to keep rising, and maybe reaching another milestone sooner than expected.
Martin Gaspar Bear Case for Ethereum Classic
Martin Gaspar, research analyst at CrossTower, has another perspective on ETC. "The ETC ecosystem is not very active, as demonstrated by on-chain data," he stated. "The number of daily unique addresses on ETC steadily declined between 2018 and 2020, and has just recently picked up in 2021 amid the broader crypto market rally, according to data from BitInfoCharts," he added. It is true that since its inception, ETC hasn't produced much to shout about. If the token does not rebound after the Ethereum 2.0 update, it is probable that ETC will continue to lose popularity.
Where to Buy Ethereum Classic
If you decide to start trading ETC, you'll need to use a cryptocurrency exchange that supports the token. Several exchanges offer the possibility to buy the token, but before choosing one, you might want to know which platform is the best for your needs.
Binance, the world's largest cryptocurrency exchange, has supported ETC since its inception. With more than 28 million weekly visits, the platform stands as the best exchange on the market. The platform's popularity and ease of use make it a great option to trade Ethereum Classic.
Another exchange that must not be overlooked is Coinbase. Its clean interface and easy-to-browse website allow beginner investors to safely venture into the world of cryptocurrency.
Robinhood is another great choice for investors looking to trade Ethereum Classic. Robinhood has zero fees, and you can invest as little or as much as you want on the platform. Since Robinhood is primarily a stock brokerage, you can invest in both stocks and crypto all from one place.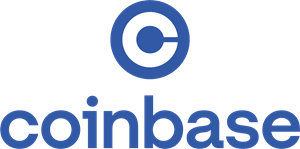 Commissions
Account Min
$0
1 Minute Review
Coinbase is one of the Internet's largest cryptocurrency trading platforms. From Bitcoin to Litecoin or Basic Attention Token to Chainlink, Coinbase makes it exceptionally simple to buy and sell major cryptocurrency pairs. 
You can even earn cryptocurrency rewards through Coinbase's unique Coinbase Earn feature. More advanced traders will love the Coinbase Pro platform, which offers more order types and enhanced functionality.
Though Coinbase doesn't offer the most affordable pricing or the lowest fees, its simple platform is easy enough for complete beginners to master in as little as a single trade.
Best For
New cryptocurrency traders
Cryptocurrency traders interested in major pairs
Cryptocurrency traders interested in a simple platform
Pros
Simple platform is easy to operate
Comprehensive mobile app mirrors desktop functionality
Coinbase Earn feature rewards you with crypto for learning about available coins
Cons
Higher fees than competitors

1 Minute Review
Robinhood is a broker designed for traders who want a simple and easy-to-use platform. It takes out all the bells and whistles that can be confusing to the modern day trader, serving as the perfect place for beginners to learn the markets. The interface is intuitive and easy to master, streamlined to ensure you don't get distracted as you build a portfolio. Though advanced traders might like more thorough analysis tools, Robinhood gives you everything you need to start trading and learn the ropes.
Best For
Beginner traders
Mobile traders
Pros
Streamlined, easy-to-understand interface
Mobile app with full capabilities
Can buy and sell cryptocurrency
Cons
Fewer analysis tools than most
Only taxable, non-retirement accounts are available
How Long Will it Take for Ethereum Classic to Reach $200?
After setting its all-time high earlier this year, ETC is sitting stable at around $55. With the upcoming Ethereum 2.0 update, ETC might regain popularity and start attracting more people to the only PoW Ethereum network. Unless another bullish run impacts the market as it did in May 2021, investors might have to wait for the Ethereum 2.0 for ETC to have a chance at reaching $200.
Where to Store Ethereum Classic Safely
Your private keys must remain secret and safely stored. Unless you are planning on trading your assets in the short term, storing your crypto on an exchange is not the best idea. That is why, if you want to buy ETC, you must have a secure wallet in which to store your tokens.
Best hardware wallet: Ledger
Ledger offers a cold storage unit in which to safely store your private keys. The principle behind hardware devices is to fully isolate your tokens from your computer or your smartphone. 
It also provides the Ledger Live App, a mobile application to buy, sell and exchange your tokens easily and securely. 
Best software wallet: Atomic Wallet
Atomic Wallet provides an easy-to-use mobile wallet. It not only offers the possibility to store your tokens, but also buy, sell and trade more than 500 crypto assets within the wallet. Its security and low transaction fee rates make the wallet a great option to store your ETC.
Current Crypto Prices
After Bitcoin dropped 17% in mid-September,, most altcoins also suffered some significant drawbacks. Although some tokens like Polkadot (DOT) and Terra (LUNA) experienced massive gains of 34% and 37% respectively in the same week, the majority of tokens are still recovering from their losses. 
So, Is Ethereum Classic a Good Investment?
With vast community support behind the token, Ethereum Classic may continue to rise. However, it's important to note that Ethereum (ETH) has seen the vast majority of developments and adoption, not Ethereum Classic (ETC) which is a completely seperate blockchain.. Whether users consider the Ethereum 2.0 update will benefit ETC or not, they should not overlook its movements. Although the future is unknown, if you believe that proof of work consensus is a more secure  system, the coin might be a great alternative to take into account.