Intel vs. AMD - Which Would You Rather Micro Edition?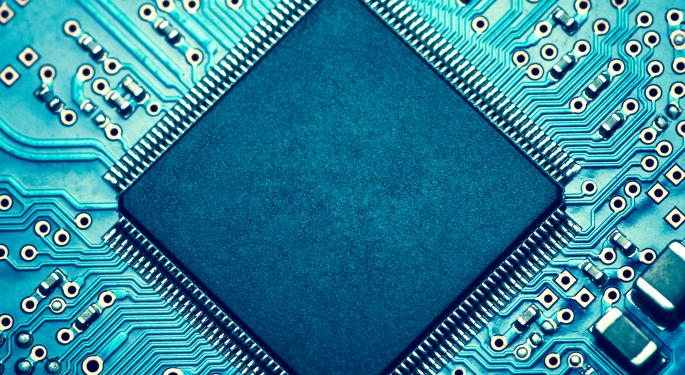 The revolution in personal computing has affected virtually every part of life for the vast majority of the world's inhabitants. But this macro revolution would not have been possible without the microprocessor.
In today's market two companies, Intel (NASDAQ: INTC) and Advanced Micro Devices (NYSE: AMD), are largely responsible for the world's best microprocessors. However, with the wholesale shift from personal computing to the use of mobile devices, the companies' dominance is being challenged.
Let's take a look at how these companies comparatively performed over the past 12 months.
See also: Toyota Vs. General Motors The Which Would You Rather Recall Edition?
Intel's Performance
In short, Intel gained about $5.00 per share, a significant increase given the stock's current approximately $26.00 price. But it wasn't a linear journey.
On April 4, 2013 Intel opened the trading day at $21.05. The stock quickly moved higher and by early June was trading over $25.00 per share.
The summer saw a pullback in Intel stock, and it continued to trade in the low $20.00s until late in the year. Finally Intel was able to pull back above $25.00 per share, and close 2013 at $25.60 per share.
Going into 2014 Intel's stock continued to trade in the same general range, until breaking out slightly to the upside in early April, trading up past $26.00 per share.
AMD's Performance
AMD had an even stronger year, net, but was also more volatile.
AMD opened April 4, 2013 trading at just $2.34 per share. By May 15th AMD's stock price had nearly doubled, trading as high as $4.42 per share. AMD was able to maintain a strong share price through mid-July, before pulling back under the $4.00 mark.
The company would not challenge its mid-spring high for the rest of the year, and went on to close 2013 trading at $3.87 per share. That level still represented a significant increase on the year. In January 2014 and the stock attempted to make another run, getting as high as $4.51 per share before falling back down. Going into early April, AMD is trading in the low $4.00 range.
Who Will Be First With The Next Gen Chip?
In the world of computing, whether it be on a personal level or enterprise level, one thing remains the same: companies which don't innovate, deteriorate.
Both Intel and AMD have made their marks in one of the most rapidly changing and highly competitive industries in the modern world. In order to continue their market duopoly these microprocessor manufacturers are soon going to have to produce an entirely new kind of microprocessor chip. By all reports the current silicone based chips are fast approaching their physical limits.
The company which is first to market with its replacement will likely secure in its place in the future of microprocessors. Only time will tell whether this will be Intel, AMD, or another company.
Posted-In: Advanced Micro Devices Intel Corporation (INTC)Markets Best of Benzinga
View Comments and Join the Discussion!