U.S. To Give Up Internet Governing Role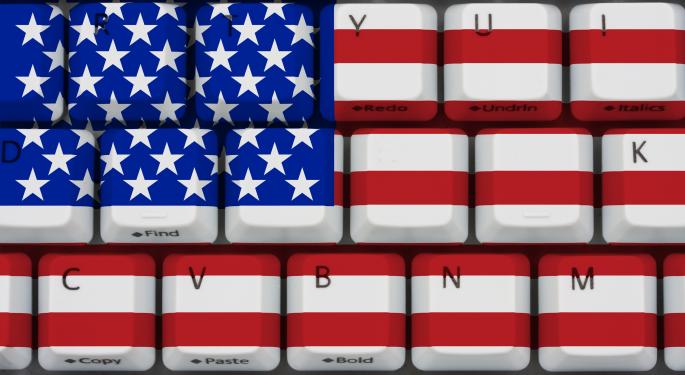 When you want to announce something important you wait until late Friday, right?
That's what the Obama administration did when they announced plans to give up a key role the United States plays in overseeing the Internet.
In a press release, the Department of Commerce said that its National Telecommunications and Information Administration would "transition key Internet domain name functions to the global multistakeholder community."
Since 1998, the Internet Corporation for Assigned Names and Numbers (ICANN) has governed all domain names and Internet addresses for the Commerce Department.
Related: Weekly Highlights: iOS 8 Maps Strike Back, Dreaming Of Tim Cook's Retirement And More
The Obama Administration asked ICANN to put together a plan to transfer this role to the global community instead of a single country.
According to Lawrence Strickling, Commerce Department Assistant Secretary for Communications and Information, "We look forward to ICANN convening stakeholders across the global Internet community to craft an appropriate transition plan."
But the plan will not be universally accepted. The U.S. has wanted to make the move in the past, but has faced opposition from business leaders and politicians who believed that it could create a national security concern.
And the opposition has already started. Republican House Speaker Newt Gingrich said on Twitter,
Every American should worry about Obama giving up control of the internet to an undefined group. This is very, very dangerous.

— Newt Gingrich (@newtgingrich) March 14, 2014
The move won't happen any time soon. ICANN will begin meeting with global stakeholders to put together a plan. According to the release, "NTIA will not accept a proposal that replaces the NTIA role with a government-led or an inter-governmental organization solution."

In other words, two of critics' biggest fears, the United Nations or China taking over the job, won't be permitted.

Why the U.S. decided to relinquish control now is unclear but it may be because of the mounting criticism the NSA has faced as more details of its spying program have surfaced in the past year.

So far, some of biggest technology companies are coming out in support of the move. AT&T said in a blog post that it supports the move as a way to open up more thoughtful discussions on how to keep the Internet open and secure.

Yahoo released a statement saying, "A more multi-stakeholder, bottom-up governance structure as outlined by the (Commerce Department) will help all parties reach this goal."
Posted-In: AT&T China ICANN Internet Obama United Nations YahooTech Best of Benzinga