Hold Off On Twitter Investment?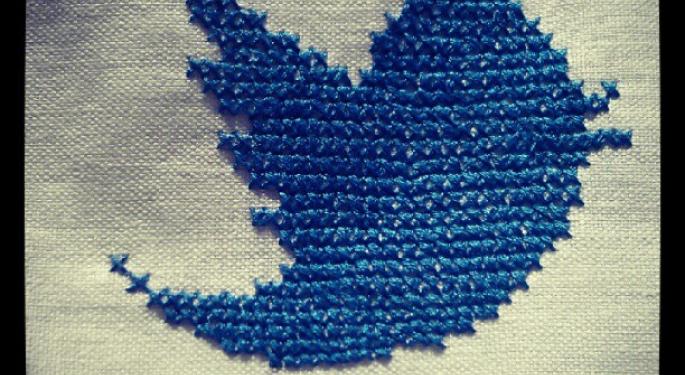 After a much anticipated wait, Twitter's (NYSE: TWTR) IPO is finally here. Investors and analysts have been debating the merits of an investment in the popular microblogging website since the company announced it will file for an IPO back in October.
On November 7, just hours before trading officially opens, The Wall Street Journal published a warning to investors with a message: stay clear.
The article raised a valid point that buying shares of Twitter on its IPO day is "a losers game." Individual investors planning to earn a quick profit from the hype are up against "stock analysts, market researchers, advertising gurus and other people who are being paid vast sums to determine whether and how much to invest in Twitter." This is a game for the big boys, not the small-time investor.
Many investors believe that buying in to an IPO, especially big-name IPOs, present an easy opportunity to profit based on the surrounding hysteria. In recent memory Noodles & Co (NASDAQ: NDLS) stock soared 104 percent during its trading debut.
Noodle's IPO is in complete contrast to Facebook's (NASDAQ: FB), which was described as a disaster by some. Facebook's first trade came in at $42.05 a share and quickly dropping to $38 before ending the day at $38.23. Shares continued to decline over the coming weeks before bottoming below $20 a share.
The WSJ article presents some excellent advice for novice investors who legitimately believe that the company is a great long term investment: "If you think Twitter is going to be a successful company, that will be true three, six, and nine months from now, too."
Twitter is still a young company with an uncertain growth trajectory. The article concludes by saying that "Twitter is a risk, a big one. If you bet on Twitter, you ought only go into it with the understanding that you don't know what will become of the company."
Posted-In: The Wall Street JournalNews Guidance IPOs Hot Best of Benzinga