'Jobs' Movie An iFlop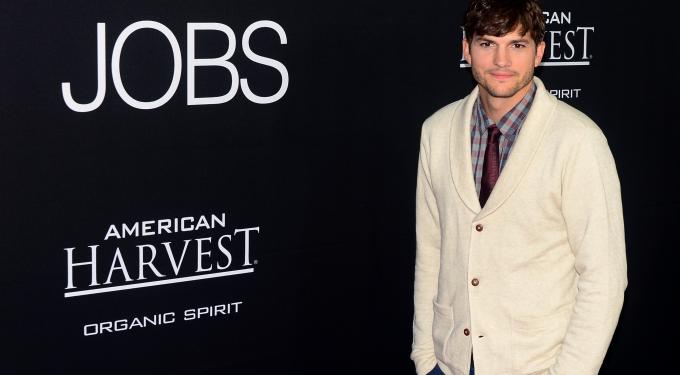 Maybe we'll get iLynched for declaring Jobs a failure, but it will take some digging to find reviews singing the praises of the movie that starred Ashton Kutcher as Apple (NASDAQ: AAPL) co-founder Steve Jobs.
First, the stats. The movie finished the weekend in seventh place, grossing $6.7 million and playing in 2,381 theatres—an average of $2,813 per theatre. The top grossing movie of the weekend was Lee Daniels' The Butler, which grossed $25 million in 2,933 theatres—an average of $9,887 per theatre.
How about Rotten Tomatoes—the now-accepted end-all measure of what the "experts" think of the movie? "Jobs" sported a 25 percent, which means out of the 88 reviews it counted, only 25 percent were positive.
Even Steve Wozniak—a guy so lovable that a Woz doll might bring in a better haul than the movie, was critical of it. He said:
"I saw "Jobs" tonight. I thought the acting throughout was good. I was attentive and entertained, but not greatly enough to recommend the movie. One friend who is in the movie said he didn't want to watch fiction so he wasn't interested in seeing it."
The rest of his review, posted on Gizmodo, is worth a read. Woz later says that he feels bad for some of the people in the movie that were "portrayed wrongly."
Related: iPhone Popularity Declines in China
What did people say about the movie on Twitter? Much of the same thing but a few of the more "creative" posts include:
Ashton Kutcher's "Jobs" is the worst opening for a Steve Jobs movie, ever. It is also, ironically, the best.

— E.J. Coughlin (@ejc) August 19, 2013
The folks who made the Jobs movie say there'll be an upgrade soon that'll fix all the problems with it.

— Ian Boothby (@IanBoothby) August 18, 2013
On the other hand, you can argue that it was a niche-market film. All of us who hang out in the business and finance world know that "Jobs" is a household name much like "Obama." That isn't necessarily true for everybody else. It also cost only $12 million to make so the movie is likely to be profitable for Open Road Films.
If you didn't like this one, there is, reportedly, a 2.0 version already in the works. Famed screenwriter Aaron Sorkin is in the process of adapting Walter Isaacson's biography of Steve Jobs into a movie. Sorkin knows how to bring the world of the one percent to life in a way audiences connect with (Remember The West Wing) and the Woz is a consultant. Although there's no guarantee that it will fare better, it's safe to say that there are more resources behind the next one.
Disclosure: At the time of this writing, Tim Parker was long Apple
Posted-In: Apple Gizmodo Open Road Films Rotten Tomatoes Steve Jobs Steve WozniakNews Tech Best of Benzinga