The 9 Most Infamous Twitter Hacks of All-Time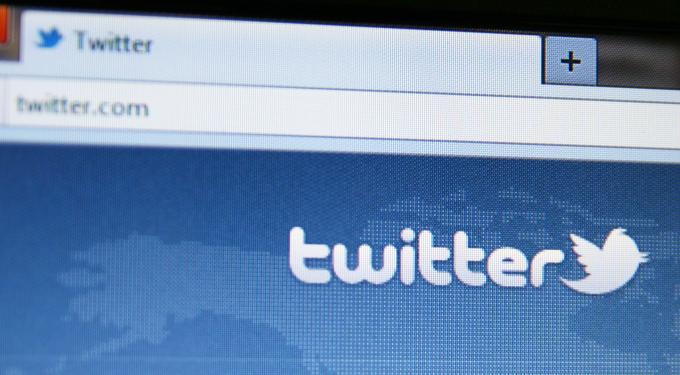 Following Tuesday's frightening Associated Press tweet, which "hacked the market," the impact of hijacked Twitter feeds in a world that depends on instantaneously-shared information has become a legitimate concern.
The AP hack is the latest in a disturbing (though occasionally hilarious) trend of high-profile accounts being commandeered by rogue hackers.
Benzinga dug up the nine most infamous examples of Twitter hacks since the social media site's inception. Brace yourself for some of the worst (and funniest) humanity has to offer.
Posted-In: Associated Press BBC Burger King Cadillac cnnNews Rumors Tech Best of Benzinga
Close Next 1/9 Previous

1. Associated Press

The Associated Press (AP) Twitter account was hacked on April 23, 2013, prompting Twitter to suspend the account, with its two million followers.

The erroneous tweet claimed that two explosions occurred in the White House, injuring President Barack Obama.

Immediately following the false tweet, the Dow Industrial Average went into a tailspin, losing 140 points.

Close Next 2/9 Previous

2. Jeep

The Twitter account for Jeep was hacked in February 2013. Among the carnage inflicted by the hacker, the altered account claimed that Jeep had been sold to Cadillac.

A hacker with the Twitter handle of @GUHTI_, known as iThug, took responsibility for the attacks.

Regardless of who it was, they took time to use the account as a soapbox to shout out 50 Cent, a slew of Philly rappers and WorldStar Hip Hop, a popular online music venue.

Close Next 3/9 Previous

3. Burger King

As

Benzinga reported

back in February, the Burger King Twitter feed was hijacked by hackers claiming the fast food chain had been bought out by McDonald's.

The hackers alleged that the Whopper had flopped, suggested that Big Macs could be ordered with a side of bath salts and touted the on-the-clock drug use of employees in Burger King bathrooms.

Close Next 4/9 Previous

4. MTV / BET

MTV and sister network Black Entertainment Television (BET) swapped identities on February 19, 2013 -- the same day of the Jeep hack.

Unlike that one however, the MTV hack was staged. An MTV spokesman

told TechCrunch

that "the hack was pre-planned in the spirit of corporate camaraderie with our sister network, BET [Black Entertainment Television]."

Close Next 5/9 Previous

5. FOX News

A mischievous troll took to hacking FOX News' account in 2009, alleging that popular TV host Bill O'Reilly was homosexual.

The commandeering of FOX-related social media continued in 2011, as hackers took over the @foxnewspolitics handle.

Those tweets

claimed that Barack Obama was dead and wished Joe Biden luck as his successor.

Close Next 6/9 Previous

6. Donald Trump

Donald Trump's Twitter account was "seriously hacked," according to Trump himself in February 2012.

The perpetrators tweeted out Lil' Wayne lyrics under the guise of the bird-haired business mogul.

Close Next 7/9 Previous

7. BBC

A group identifying themselves as the Syrian Electronic Army seized control of the BBC Weather Twitter feed in March 2013.

The tweets, which primarily described fake weather conditions in the Middle East, included, "Saudi weather station down due to head-on collision with camel."

Close Next 8/9 Previous

8. Rick Sanchez

Rick Sanchez, the embattled former CNN anchor, had his Twitter account hacked while he was still at the cable giant in 2009.

The alleged hacker tweeted out a variety of messages, posing as Sanchez under the influence of crack cocaine.

Close Next 9/9 Previous

9. Huffington Post

A series of tweets laced with homophobic and racist slurs were tweeted by Huffington Post's account when it was hacked in January 2012.

One of the more kosher tweets was an endorsement of HuffPo rival New York Post, which read, "The New York Post rules!"
Around the Web, We're Loving...