Apple Quietly Taking Over the Electronics of Every Car on the Road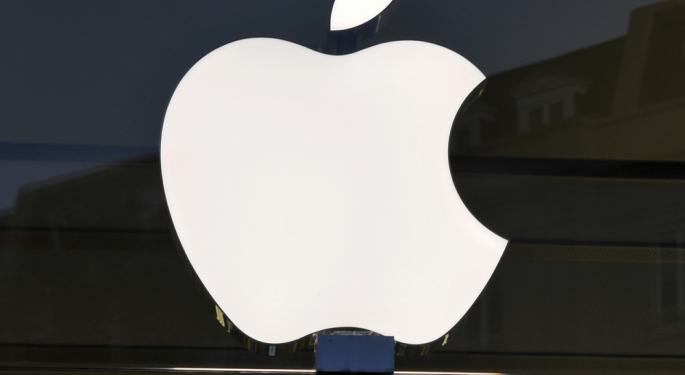 According to Business Insider, based on job postings, new products, and partnerships, Apple (NASDAQ: AAPL) is going out of its way to make iOS the standard operating system for all cars.
As evidence of this move, Apple is hiring for positions like "iOS Car Services" and "Manager QA (In-Car." In addition, Eddy Cue, Apple executive joined the board of Fiat owned, Ferrari last year and the two companies are talking publicly about a partnership.
AppleInsiderwas the first to notice this trend, mentioning the job postings, partnership with Ferrari, and a little known feature of iOS 6 called "Siri Hands Free." The feature allows drivers to control their phone entirely by voice while keeping their hands on the steering wheel.
There has been speculation that Apple is out to create an entire vehicle entertainment and navigation suite to replace current offerings by automakers. So far, however, the iPhone maker has been content to find ways to integrate with its existing portable accessories.
As is usually the case with Apple, some of the company's recent patent applications may help reveal future plans. They include a magnetic stand, capable of holding an iPad from the ceiling of a vehicle to act as both a navigation and entertainment system.
Business Insider says that, in addition to Ferrari, other car-makers working to integrate Siri Hands Free into their electronics are BMW, Daimler owned, Mercedes-Benz, Land Rover, Jaguar, Audi, Toyota (NYSE: TM), Chrysler, Honda (NYSE: HMC), Hyundai and GM (NYSE: GM).
These developments do not come as a surprise to Kevin Wolfe. Wolfe, author of the book, "Serious Editing in iPhoto," and contributor for MacFormat magazine, and MacScripter.net, says major car companies around the world already offer iPod integration. In addition, every major car stereo maker integrates with iOS.
As to the notion that Apple is seeking integration with all automobile electronics systems, Wolfe says, "With iOS wiring already built into almost every new car on the road today, Apple achieved that goal years ago. Now, it's just a matter of adding Siri."
Wolfe points out one final important feature of Apple's integration – the physical button. Many competitors opted for virtual buttons on their devices. With a physical button on the device, as well as one on the steering wheel to summon Siri, Apple's automotive integration is authentically "hands free."
Posted-In: Apple Chrysler General MotorsNews Rumors Economics Tech General Best of Benzinga