Why is Every Fresh Apple Product Several Years Away?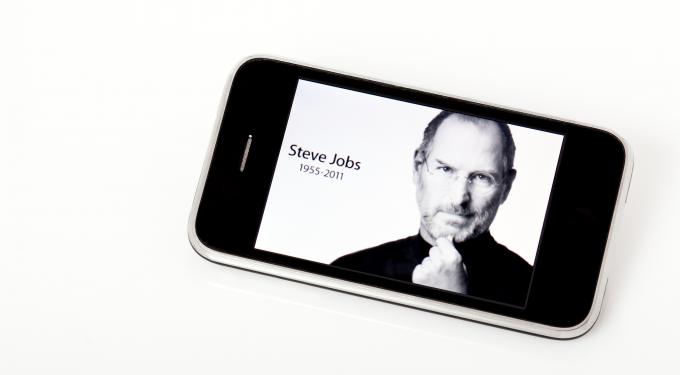 From the iWatch to the rumored television concept, every original Apple (NASDAQ: AAPL) device has a rumored release date of sometime in the distant future.
Keep in mind, nothing happens overnight. Apple spent more than two years developing the first iPhone. In 2007, consumers had no idea that the company was on the cusp of changing the cellular phone business. That was part of the device's charm: it came out of nowhere and changed everything.
Chances are that will be the path Apple takes with its next major, groundbreaking release. Unfortunately, without a look inside the company's R&D, it is impossible to determine if that product -- whatever it may be -- is even being developed. Never mind the release; the mere idea could still be several years away.
But generally once the distant future arrives, the release date falls a year behind the rumored schedule.
The lengthy speculation of Apple's television was heavily fueled after the release of Walter Isaacson's biography of Apple co-founder Steve Jobs, in which Jobs said that he "cracked" the TV code.
Even so, the firm's first television is no longer on the rumor mill for a 2013 release. It has mysteriously disappeared and is now expected to ship no sooner than 2014.
Earlier this week, Bloomberg reported that Corning (NYSE: GLW) said there will be a three-year wait on flexible glass.
This prompted The Telegraph and numerous other publications to proclaim that the unconfirmed iWatch would not be released for at least three years.
Apple has not announced the iWatch, nor has it confirmed that it will employ flexible glass at any point in the future. Thus, it is impossible to say for sure that the iWatch has been delayed. Without any official comments from Apple, all anyone can do is speculate about its alleged creation or release.
This year's product schedule is expected to mirror 2012. Apple is rumored to ship the fifth-generation iPad, iPhone 5S and the iPad Mini 2 in the second half of 2013. The MacBook Pro, iMac and MacBook Air are also expected to receive an update.
Up until the aforementioned Bloomberg report, iWatch rumors had come to a screeching halt. The tech community seemed to shift its attention back to the iPhone 5S, which has now received a rumored release date of August 2013.
If Apple planned to release a new product this year (that is, an iDevice or some other unprecedented electronic), the company is likely to remain quiet on the subject until the very last minute. Apple may appear to be more open to pre-release hype now that rumors are being pumped out of China on a daily basis, but the company is officially one of the most secretive corporations in the world.
Just as Apple surprised consumers with the original slate of iDevices, it may wish to do the same with whatever it plans to release next.
Follow me @LouisBedigianBZ
Posted-In: Apple Apple Television iMac iPad iPhoneNews Rumors Tech Best of Benzinga