Facebook Continues Roller Coaster Ride Ahead of Surprise Announcement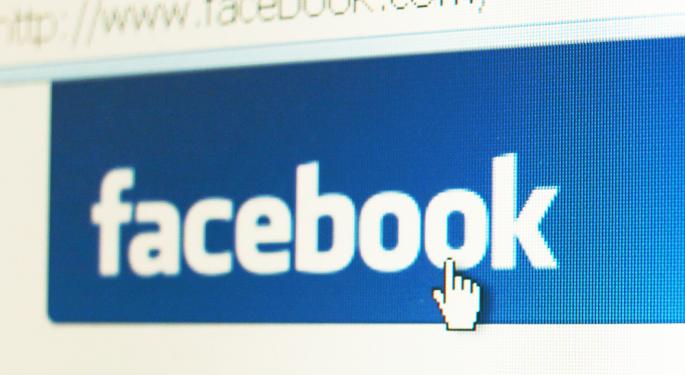 The entire digital world seems focused on Facebook's (NASDAQ: FB) much anticipated announcement today, and the market is no different.
Shares of the social networking giant rallied early on Monday, only to later give back its gains and trade into the red later in the session. Likewise, on Tuesday, Facebook shares popped early but then quickly reversed. After rising around 0.5 percent in the pre-market, the stock traded down over 1 percent, and then bounced back to near unchanged.
Just what Facebook will announce on Tuesday remains unclear. Speculation is rampant, with possible announcements ranging from a new Facebook phone to a stronger emphasis on gaming to an entrance into the automobile tech world.
Another option is a new search technology, as Deutsche Bank speculates. Deutsche Bank believes the social media giant could unveil such a technology to speed up navigation on the site.
Yet another possibility is a new messenger app for the iPad, as notes Tech Crunch via iClarified.
However, the ultimate announcement remains a mystery. Facebook has kept it closely guarded thus far, teasing both its enormous customer base and investors alike.
The pending announcement appears to have outweighed some negative press in recent days.
As the Social Times reports, rival Tumblr has edged out Facebook as the favorite website among the younger demographic. Tumblr has captured 61 percent of the teen market and 57 percent of the young adult market, as notes the Social Times. Facebook's numbers are 55 and 52 percent of those markets, respectively, according to the report.
With such users being the future of social media world, Facebook faces a challenge to maintaining its reign on the web.
The company also appears to be caught up in an Orwellian situation in Australia. According to Computer World,Chief Commissioner of the Victoria Police Ken Lay (no, not that Ken Lay) recently met with the head of Facebook Asia this week to voice concerns over so-called "hate" pages on the site.
Of concern to Lay are comments users make that incite hatred and undermine the criminal justice system, or so he says, as noted in the report. Lay ultimately concluded, "I think we need to understand from time to time that there will always be tensions between Victoria Police and Facebook," but went on to mention a working relationship between his department and the company.
The Australian Government recently abandoned efforts to establish a restrictive firewall on the Internet in the country. In other words, the public sector down under has demonstrated a combative approach to its Internet concerns, which could pose a continuing problem for the social media giant.
Despite Tumblr's new status as king among the youth and problems down under, Facebook is still trading at almost $31 per share. Chalk the roller coaster ride up to speculation on the pending announcement, which could make or break the stock in the coming hours and days.
Posted-In: News Previews Events Global Intraday Update Analyst Ratings Movers Tech Best of Benzinga