Keep Your Eyes Peeled for These Product Placements in The Great Gatsby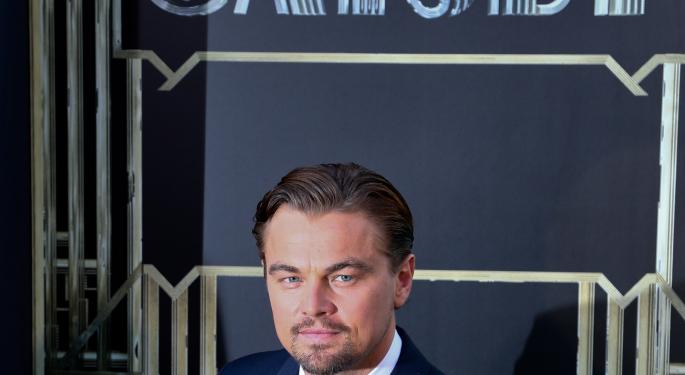 Perhaps the most anticipated box office opening of 2013, The Great Gatsby hit theaters today. Reviled by some critics and loved by others, the film has spawned a bit of a cultural obsession with the Roaring Twenties.
Both the Brooks Brothers and Tiffany & Co. (NYSE: TIF) have released exclusive collections corresponding with the release of The Great Gatsby, hoping the Baz Luhrmann-directed film will motivate viewers to adopt the styles inspired by the F. Scott Fitzgerald masterwork.
Before braving the multiplex crowds and paying $8 for a bucket of popcorn, check out our slideshow showcasing seven eye-catching examples of product placement in the new movie.
Posted-In: Brooks Brothers Fogal LVMH LMoet Hennessy Louis Vuitton MAC Cosmetics Plaza Hotel PradaMedia General Best of Benzinga
Close Next 1/7 Previous

There's shots featuring glamorous Tiffany & Co. Jewelry...













(Photo: Bloomberg // YouTube)

Close Next 2/7 Previous

And a handsome Brooks Brothers vest, part of an entire Gatsby Collection...













(Photo: Bloomberg // YouTube)

Close Next 3/7 Previous

Leonardo DiCaprio looks dapper sipping on some Moët & Chandon...













(Photo: Bloomberg // YouTube)

Close Next 4/7 Previous

And the pretty girls are decked out in Prada cocktail dresses...













(Photo: Bloomberg // YouTube)

Close Next 5/7 Previous

Not to mention some provocative Fogal of Switzerland Hosiery...













(Photo: Bloomberg // YouTube)

Close Next 6/7 Previous

New York City's iconic Plaza Hotel is featured prominently in the film...




























(Photo: Wikimedia Commons)

Close Next 7/7 Previous

And last, but not least, a subtle partnership with MAC Cosmetics!
































(Photo: MAC Cosmetics)