Triple Screen System

The following article is from one of our external contributors. It does not represent the opinion of Benzinga and has not been edited.
Have you ever walked against the wind ? down the street? How about thrown a football ? or moved against  the current in a stream when fishing?
Then  you know how difficult it can be , when the wind or current is with you ,  the activity can seem almost effortless.
The same can be said for trading, whether stocks or options , as 3 out of 4 stocks generally move with the trend, 3 out of 4 also go down when the market corrects(although it feels like they're all going down).
The purpose then is to go with the flow.
One way to do that is to trade when there is a confirmed uptrend, at least the market is on your side .
Another way is to use a   triple screening method that can put the odds in your favor. I employ this method as one of several in my Options Scout service.
Scanning for stocks that are setting up  for buy signals on a weekly chart gets the longer term flow in your direction, we then take those candidates and scan them out further by
Looking for buy setups on a daily chart.  After getting that list we then look for specific entry points on a 60 min chart to really hone in on a buy point , at this point we can trade the stock for a longer daily trade or just buy and sell the intraday patterns until the setup plays out on the longer term charts.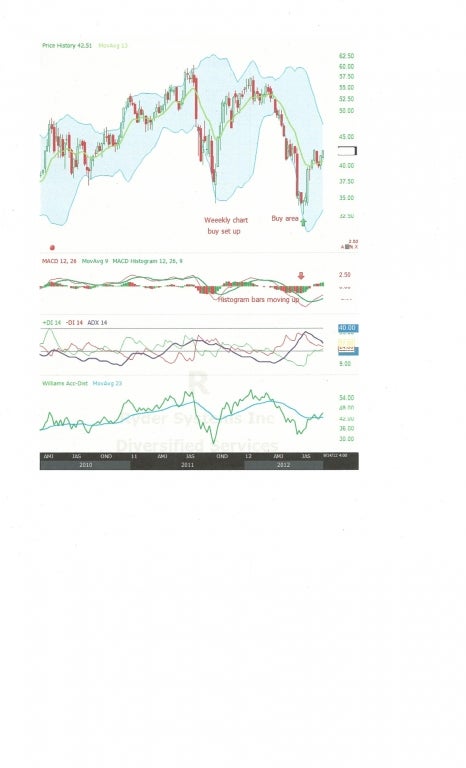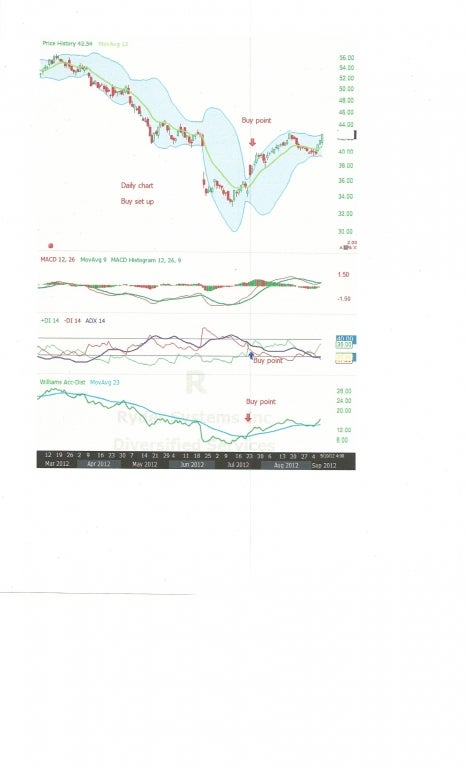 A recent example of this is the R (ryder systems ) trade I recently took in my service.
We use options for their ease of use and leverage they provide. We can use weekly options for shorter trades or go out a month or two if  a longer time frame is warranted.
More information to follow on options in future articles and videos showing specific examples  of this type of trading on my option scout website at www.marketfy.com.
Posted in: Options, Markets, General
Around the Web, We're Loving...
Partner Network