ETFs Moving On The Jobs Report (SPY, GLD, TLT, XLU)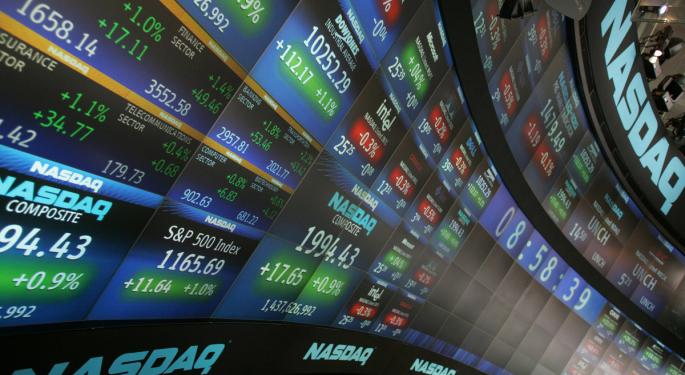 The much worse than expected jobs report this morning may not be good news for the American economy.
However, when it comes to the stock market there are always sectors that will profit from any news story.
Today there are a number of winners in early trading that are being boosted by the fact the jobs number will likely lead to prolonged involvement of the Federal Reserve.
Bonds
The yield on the 10-year Treasury is back below three percent and falling in early trading as investors prepare for the Fed artificially holding interest rates low well into 2014. The drop in the yield caused by the rally in bonds that has the iShares 20+ Year Treasury Bond ETF (NYSE: TLT) up 0.6 percent to the best level in two weeks.
Precious Metals
More quantitative easing is bullish for the precious metals. The asset purchase program essentially lowers the value of the U.S. Dollar and therefore is good for the value of gold and silver. The SPDR Gold ETF (NYSE: GLD) is up 1.1 percent and closing in on a three-week high. The iShares Silver ETF (NYSE: SLV) is rallying 2.4 percent on the news.
See also: Breaking Down Friday's Jobs Report
Keep in mind that the trend for the precious metals remains bearish and that the recent bounce has been just a blip on the long-term term chart. The path of least resistance is down for the metals and eventually the Fed will exit the bond asset program.
Stocks
The stock futures were up big before the jobs number was released and after investors digested the magnitude of the report, the buying slowed. The SPDR S&P 500 ETF (NYSE: SPY)is up slightly, 0.2 percent in early trading, but it has struggled to gain any momentum after the jobs number.
While the news is not good for the economy as a whole, the fact the Fed will remain involved with quantitative easing is good for the market. The reason stocks are barely moving is that investors are struggling with the fact the economy is still not strong and the help of the Fed.
Dividend Sectors
The sectors leading the market this morning have one thing in common – dividends. With rates looking like they will stay low for the next few months it makes the dividends that are currently paid more attractive.
The SPDR Utilities ETF (NYSE: XLU) is up 1.5 percent today and is breaking to a one-month high. The iShares Cohen & Steers Realty ETF (NYSE: ICF), which owns a basket of REITs, is up 1.1 percent, also looking for a one-month high.
The trading day is young and it is a Friday, expect lots of volatility as investors realign their portfolios to reflect the news from this morning.
Posted-In: News Sector ETFs Bonds Broad U.S. Equity ETFs Econ #s Economics Markets ETFs Best of Benzinga