Fed Keeps Bond Buying On Track, Sees Modest Recovery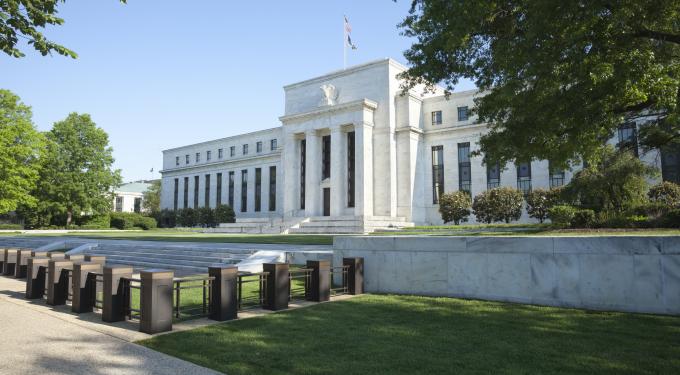 In its latest interest rate statement, the Federal Reserve kept rates on hold as expected and kept its bond-buying program at $85 billion per month. The Fed made no indication of tapering at all in its statement.
Modest Recovery
The Fed noted that the economy expanded at a modest pace in the first half of the year after indicating that growth was at a moderate pace in June. However, they made some cautious comments on the housing sector after the recent rise in interest rates.
"The housing sector has been strengthening, but mortgage rates have risen somewhat and fiscal policy is restraining economic growth," said the Fed, a slight change from last month. In the June statement, the Fed hinted that the housing sector was still strengthening but did not mention the rise in mortgage rates explicitly.
The Fed said that it expects growth to pick up from its recent pace after saying that it would continue at a moderate pace in the last statement. This slight change could mean that Fed members see a slightly higher chance of a slower economy ahead, decreasing the chances of tapering.
Inflation to Return
The Fed does see inflation returning in the medium-term despite inflation running at "persistently low levels." The Fed said that "inflation persistently below its 2 percent objective could pose risks to economic performance, but it anticipates that inflation will move back toward its objective over the medium term," a slight change in tone from June.
In June, the Fed had said that it expects inflation to run at or below its target. Thus, the Fed sees more inflation ahead than it did a month ago.
Bullard Falls In Line
Last month, James Bullard, President of the St. Louis Federal Reserve, dissented from the policy statement as he noted that due to low inflation, the Fed should potentially ease more to reflate the economy. However, this month he agreed with the Fed's statement.
Kansas City Fed President Esther George was thus the lone dissenter this month. She is concerned with the continued high level of monetary support increasing future risks of imbalances in the financial sector. She thinks that continued support could increase longer-term inflation expectations.
Markets React
S&P 500 futures initially popped on the release of the statement but have since given back gains and turned lower. Futures declined to a low of 1,681.00 before bouncing back to 1,683.75, posting only a slight change from before the Fed statement was released.
The euro initially popped against the dollar to a high of 1.33364 before pulling back to near where it was before the statement, around 1.3290. The yen and the pound followed similar patterns.
Gold initially popped on the news to $1,318.00 per ounce before selling off to a low of $1,305.30 and settling near $1,310.
Posted-In: News Bonds Commodities Forex Treasuries Events Econ #s Economics Best of Benzinga