Spain Announces Bad Bank, Economy to Suffer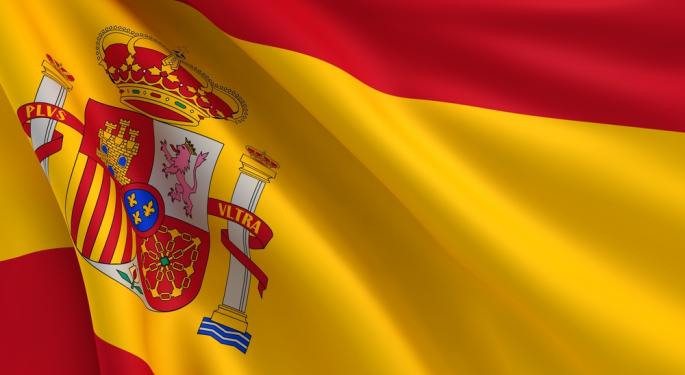 On Monday, the Bank of Spain announced the much anticipated bad bank plan to buy up distressed real estate assets from the banks that are deemed toxic in hopes of boosting capital levels. However, the plan looks set to cause the banks to be forced to take large write-downs on assets, which will surely cripple the economy further.
The Bank of Spain announced several key rules for purchasing assets today, which stated that:


The Bank would purchase real estate assets at an average discount of 46 percent of fair value, a discount which the banks would have to write down on their asset base.

The Bank announced that any foreclosed assets, some of the most toxic assets that the banks want to dispose of, would be discounted by 63 percent.

Foreclosed land that is undeveloped would be purchased at a 79 percent discount to fair value.

Lastly, the Bank announced that foreclosed new homes would be discounted at 54.2 percent of fair value.
Overall, the news is both good and bad. On the plus side, the bad bank will allow the Spanish banks to discharge of toxic assets and place a concrete figure on losses. This will remove a large uncertainty from the markets and should decrease the risk caused by European uncertainties. Thus, there are some positives in the headlines.
However, the large write downs on assets do not just affect the banks; the entire economy will suffer under these scenarios. Property write downs affect all real estate, not just those classified as toxic, and will hurt government tax revenues further straining the budget of the Spanish government. Also, the sheer magnitude of losses is yet to be determined and further weakness in the banks will surely spill over into the economy; as bank losses mount, they will curb lending to prevent further losses, causing a further slowdown in the economy. This in turn will lead to a drop in asset values, creating a negative feedback loop.
One last important detail to understand is that some officials may be assuming that home prices have bottomed. This would be rather unwise to do at the current time, as the economy is still contracting and banks are still contracting lending. If home prices have yet to bottom, it could be that, even with write downs, assets held by the bank could still face losses. This is the same dynamic that crippled the Irish government and forced it into a full bailout.
In the end, investors should take the news as a slight positive however they would be wise to understand that Spain, Europe, and the entire global economy are far from being out of the proverbial woods. Thus, take the news well but with a grain of salt and watch Spanish home prices and other economic releases, including the GDP report early Tuesday morning, for further clarity on the state of the Spanish economy.
Posted-In: News Bonds Forex Events Global Econ #s Economics Hot Best of Benzinga