Spirit Airlines or JetBlue: Which is the Better Bet?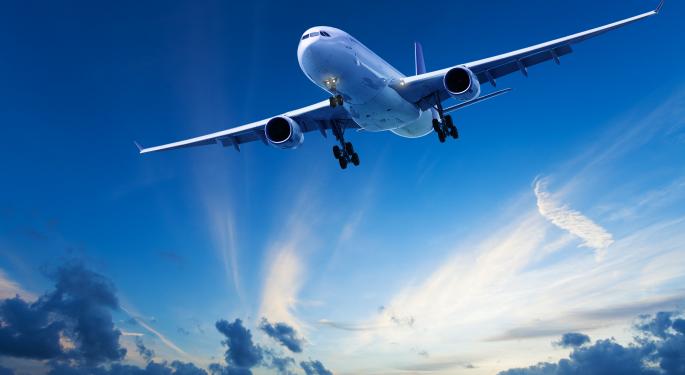 The notorious history of the airline business shows that it is hard to predict its future and even harder for airlines to reliably turn a profit.
The past two and a half decades have seen major airlines go in and out of bankruptcy, and a few major carriers cease operations altogether.
The past couple of decades have also seen the rise of the regional carrier, which burst onto the scene promising lower fares and more departures to the cities Americans wanted most to visit.
But even the regional carrier business can be dog-eat-dog, especially with an increasingly fare-conscious consumer base. We will take a look at two of the most prominent discount carriers - Spirit Airlines (NASDAQ: SAVE) and JetBlue (NASDAQ: JBLU).
The chart for the past 12 months' stock values for Spirit Airlines looks remarkably like a graphic for a smooth take-off. In mid-January 2013, the stock traded in the $18.50 to $19.50 range. Investors who purchased the stock at this price would have been pleasantly surprised. The company took off and never looked back, reaching a share price of $45.00 by the end of 2013.
Related: Electronic Arts or Activision: Which is the Better Bet?
The stock has maintained its per share value into 2014, meaning those who bought at the beginning of 2013, and still hold the stock, are seeing returns in the range of 130 percent.
Jet Blue stock seemed like a bargain at just $6.00 per share. The company's stock price chart for the beginning of 2013 looked more like a rocky take-off, full of fits and starts. November's end, however, saw the company finally reach true upward momentum, seeing a yearly peak of $9.09 on November 22. Those who sold just before Thanksgiving had the opportunity to secure profits in the range of 51 percent - well above the market average.
The company mostly maintained its value throughout the end of the year and into the New Year, and is back above $9.00 in recent trading.
When it comes to percent returns for 2013 there really is no competition between the two. Investors in Spirit Airlines not only saw much better returns, but were more likely to stay in the market as the stock just kept going up. Jet Blue, on the other hand, did give investors a respectable return, but only for those who were patient enough to wait out months of trading in a narrow range.
Airlines stocks are as vulnerable as the airline business itself. Weather, labor issues, energy costs, and unforeseen disasters can all have a direct affect on the bottom line. For these reasons it is hard to predict what will happen with these stocks into 2014. However, if all variables remain stable, and the economy continues to improve, the discount carriers could be direct beneficiaries.
Posted-In: Travel Markets Trading Ideas General Best of Benzinga