Top Financial Tweets From January 10, 2014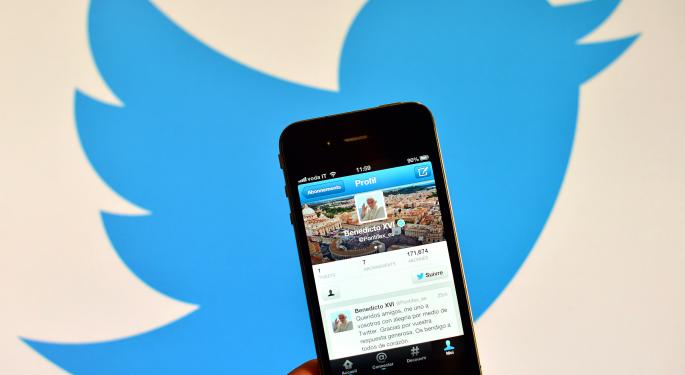 The wealth of information and opinions spread on Twitter has grown each and every year since its inception in 2006.
Benzinga will try to collect some of the notable tweets from the business, media and financial markets as days go by. Some may be newsworthy, some may be humorous - all help shape the role Twitter plays in the ever-evolving world of social media.
December jobless rate for people 25+ with bachelor's degree: 3.3%. Some college: 6.1%. High school grads: 7.1%. No h.s. diploma: 9.8%.

— Sudeep Reddy (@Reddy) January 10, 2014
Sorry for making u money RT @Louie_SFO: keeps on pumping valuation pigs like $YELP and then writes #GetRichCarefully. Non-sense Jim. Sorry

— Jim Cramer (@jimcramer) January 10, 2014
Serious Q: What # of workforce loss attributed to accelerated retirements now that market is at highs?

— Greg Harmon, CMT (@harmongreg) January 10, 2014
So what do you think? Will we see this at #NAIAS? 2015 Tesla Model X Prototype Seen Testing On S California Roads http://t.co/ZgZj0bbl9G

— John Voelcker (@johnvoelcker) January 10, 2014
Hapa and their weed-food pairing menu #GreenRush #cannabis #marijuana #legalize #foodie http://t.co/7qOAEERaqb

— Kyl Randolph (@KylarCouture) January 9, 2014
Posted-In: Greg Harmon Jim Cramer John Voelcker Kyl Randolph Sudeep ReddyPsychology Best of Benzinga