These Are the 100 Highest-Paid CEOs in Business Today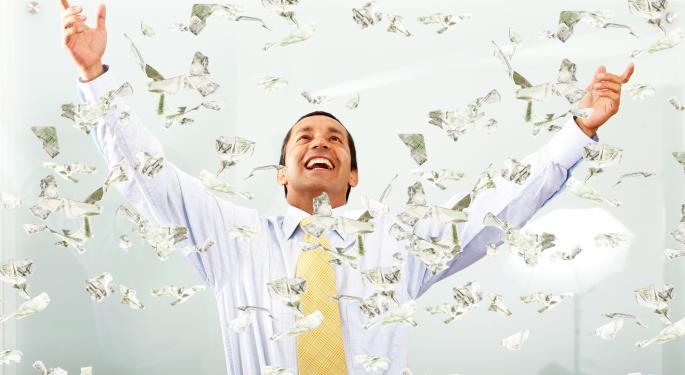 The New York Times has published a list of the 100 highest-paid CEOS at U.S. public companies in 2012.
Oracle (NASDAQ: ORCL) chief executive Larry Ellison is far and away the highest paid CEO on the list, as his $96.2 million in 2012 compensation dwarfs every other member on the list.
The top ten features several major increases in pay, but none larger in proportion or net amount than Nike (NYSE: NKE) head Mark Parker, whose pay increased from $11 million to $35.2 million since 2011, a rise of 219 percent.
Motorola (NYSE: MSI) CEO Gregory Brown took the largest pay-cut, earning $19 million, or 65 percent, less than he did the year in 2011.
How much money did your favorite and least favorite CEOs take home last year? Find out in our list below: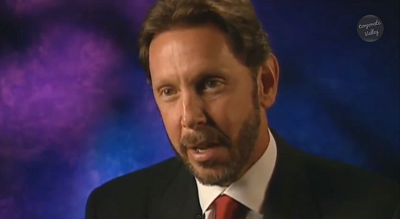 1. Larry Ellison
Company: Oracle
2012 Compensation: $96.2 million
Year-to-year Change: +24%
Photo: YouTube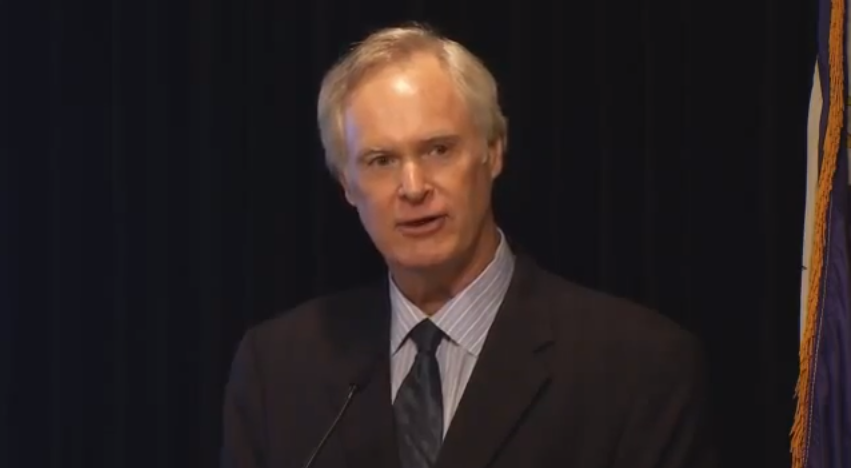 2. Richard Bracken
Company: HCA Holdings Inc. (NYSE: HCA)
2012 Compensation: $38.6 million
Year-to-year Change: +24%
Photo: YouTube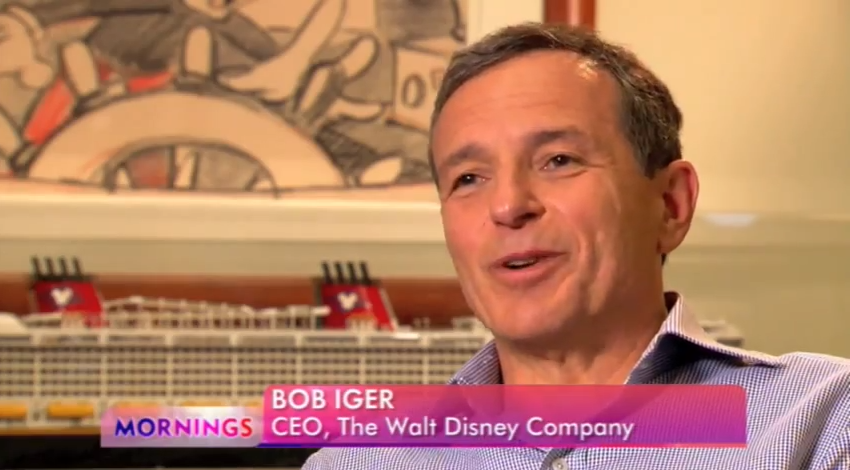 3. Robert Iger
Company: Walt Disney Co. (NYSE: DIS)
2012 Compensation: $37.1 million
Year-to-year Change: +N/A
Photo: YouTube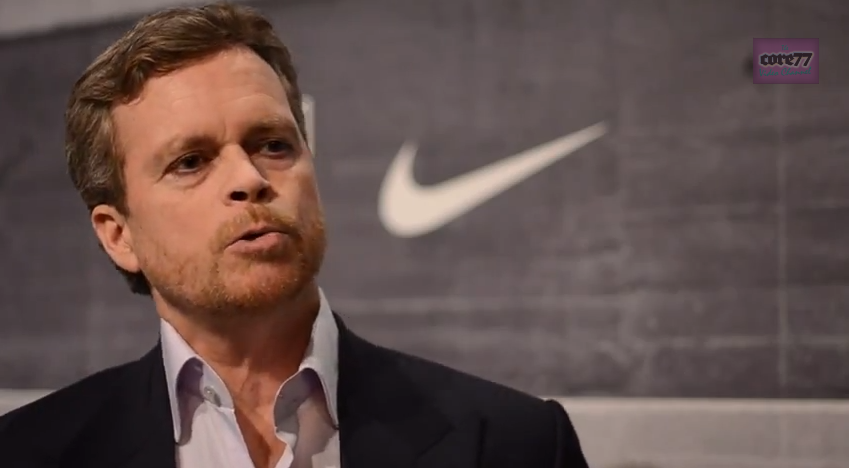 4. Mark Parker
Company: Nike Inc.
2012 Compensation: $35.2 million
Year-to-year Change: +219%
Photo: YouTube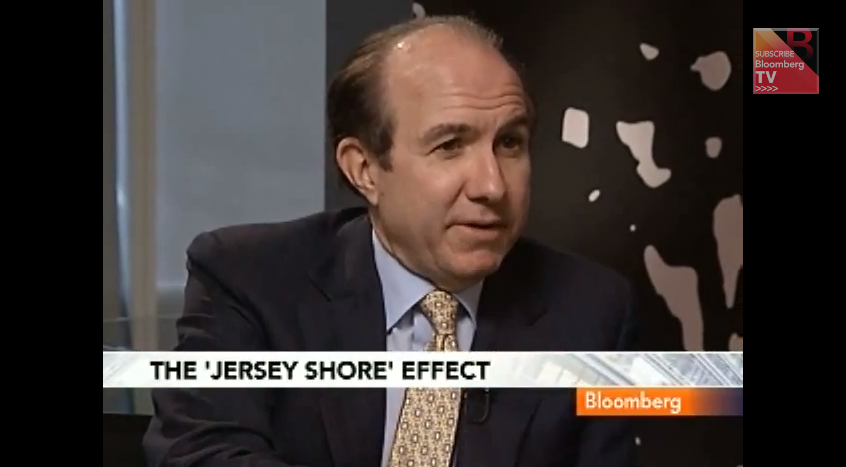 5. Philippe Dauman
Company: Viacom Inc. (NASDAQ: VIAB)
2012 Compensation: $33.4 million
Year-to-year Change: -22%
Photo: YouTube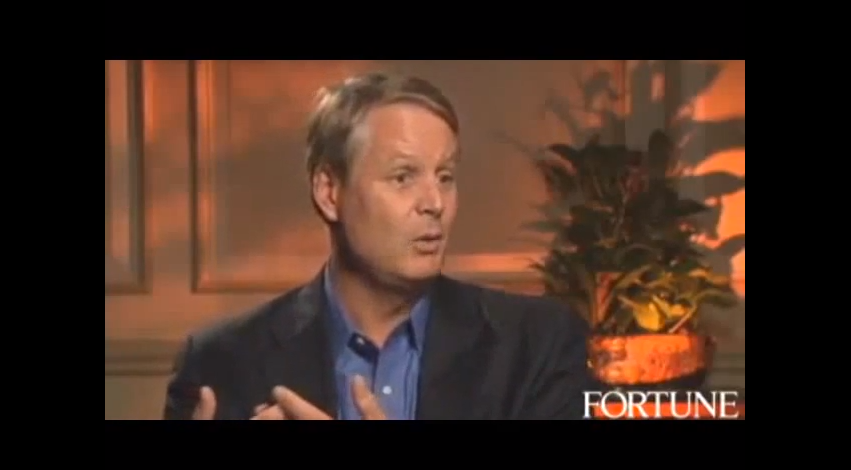 6. John Donahoe
Company: eBay Inc. (NASDAQ: EBAY)
2012 Compensation: $29.7 million
Year-to-year Change: +81%
Photo: YouTube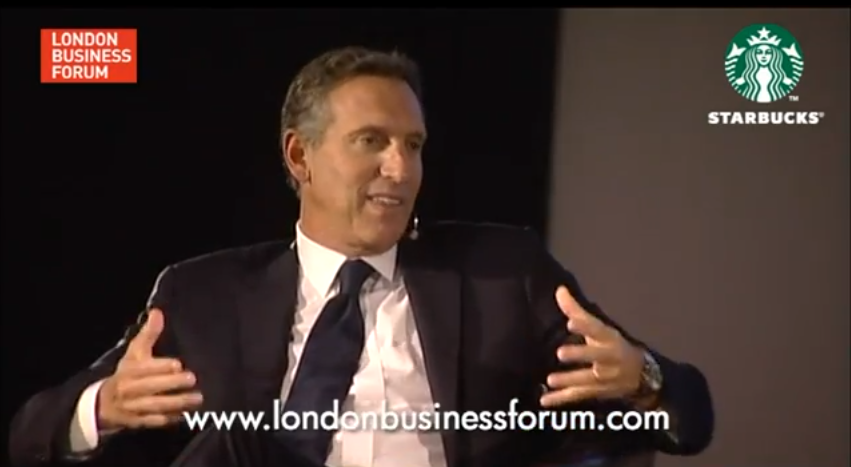 7. Howard Schultz
Company: Starbucks Corp. (NASDAQ: SBUX)
2012 Compensation: $28.9 million
Year-to-year Change: +80%
Photo: YouTube
8. Stephen Chazen
Company: Occidental Petroleum Corp. (NYSE: OXY)
2012 Compensation:$28.5 million
Year-to-year Change: N/A
9. Kenneth Chenault
Company: American Express Co. (NYSE: AXP)
2012 Compensation: $28 million
Year-to-year Change: +25%
10. Louis Camilleri
Company: Phillip Morris International Inc. (NYSE: PM)
2012 Compensation: $24.7 million
Year-to-year Change: +23%
11. Robert J. Stevens
Company: Lockheed Martin (NYSE: LMT)
2012 Compensation: $23.8 million
Year-to-year Change: +16%
12. Richard D. Fairbank
Company: Capital One Financial (NYSE: COF)
2012 Compensation: $22.6 million
Year-to-year Change: +21%
13. Rupert Murdoch
Company: News Corp. (NASDAQ: NWS)
2012 Compensation: $22.4 million
Year-to-year Change: -24%
14. Louis Chenevert
Company: United Technologies (NYSE: UTX)
2012 Compensation: $21.8 million
Year-to-year Change: -5%
15. Muhtak Kent
Company: Coca-Cola (NYSE: KO)
2012 Compensation: $21.6 million
Year-to-year Change: +2%
16. W. James McNerney Jr.
Company: Boeing (NYSE: BA)
2012 Compensation: $21.1 million
Year-to-year Change: +15%
17. Randall L. Stephenson
Company: AT&T (NYSE: T)
2012 Compensation: $21 million
Year-to-year Change: +12%
18. Alan R. Mulally
Company: Ford Motor (NYSE: F)
2012 Compensation: $21 million
Year-to-year Change: -29%
19. Paul E. Jacobs
Company: Qualcomm (NASDAQ: QCOM)
2012 Compensation: $20.7 million
Year-to-year Change: -5%
20. Jeffrey R. Immelt
Company: General Electric (NYSE: GE)
2012 Compensation: $20.5 million
Year-to-year Change: +12%
21. David E.I. Pyott
Company: Allergan (NYSE: AGN)
2012 Compensation: $19.4 million
Year-to-year Change: +62%
22. John G. Stumpf
Company: Wells Fargo (NYSE: WFC)
2012 Compensation: $19.3 million
Year-to-year Change: +8%
23. Miles D. White
Company: Abbott Laboratories (NYSE: ABT)
2012 Compensation: $19 million
Year-to-year Change: +2%
24. Ian C. Read
Company: Pfizer (NYSE: PFE)
2012 Compensation: $18.5 million
Year-to-year Change: +2%
25. Larry J. Merlo
Company: CVS Caremark (NYSE: CVS)
2012 Compensation: $18.1 million
Year-to-year Change: N/A
26. Robert A. Walker
Company: Anadarko Petroleum (NYSE: APC)
2012 Compensation: $18.1 million
Year-to-year Change: N/A
27. Jay L. Johnson
Company: General Dynamics (NYSE: GD)
2012 Compensation: $18 million
Year-to-year Change: +12%
28. Michael D. White
Company: DIRECTV (NASDAQ: DTV)
2012 Compensation: $17.9 million
Year-to-year Change: +$212%
29. Stephen A. Wynn
Company: Wynn Resorts (NASDAQ: WYNN)
2012 Compensation: $17.7 million
Year-to-year Change: +8%
30. John F. Coyne
Company: Western Digital (NASDAQ: WDC)
2012 Compensation: $17.2 million
Year-to-year Change: +146%
31. Samuel R. Allen
Company: Deere & Company (NYSE: DE)
2012 Compensation: $17.1 million
Year-to-year Change: +3%
32. Andrew N. Liveris
Company: Dow Chemical (NYSE: DOW)
2012 Compensation: $16.8 million
Year-to-year Change: +8%
33. Mark G. Papa
Company: EOG Resources (NYSE: EOG)
2012 Compensation: $16.7 million
Year-to-year Change: +13%
34. Ryan M. Lance
Company: ConocoPhillips (NYSE: COP)
2012 Compensation: $16.7 million
Year-to-year Change: N/A
35. Brian Duperreault
Company: Marsh & McLennan (NYSE: MMC)
2012 Compensation: $16.7 million
Year-to-year Change: +17%
36. Joseph M. Tucci
Company: EMC (NYSE: EMC)
2012 Compensation: $13.2 million
Year-to-year Change: +25%
37. John C. Plant
Company: TRW Automotive (NYSE: TRW)
2012 Compensation: $16.6 million
Year-to-year Change: +10%
38. David M. Cote
Company: Honeywell International (NYSE: HON)
2012 Compensation: $35.3 million
Year-to-year Change: -54%
39. James M. Cracchiolo
Company: Ameriprise Financial (NYSE: AMP)
2012 Compensation: $16.1 million
Year-to-year Change: -7%
40. Robert L. Parkinson Jr.
Company: Baxter International (NYSE: BAX)
2012 Compensation: $16 million
Year-to-year Change: +25%
41. Lamberto Andreotti
Company: Bristol-Myers Squibb (NYSE: BMY)
2012 Compensation: $16 million
Year-to-year Change: +17%
42. Meg Whitman
Company: Hewlett-Packard (NYSE: HPQ)
2012 Compensation: $15.4 million
Year-to-year Change: N/A
43. Virginia M. Rometty
Company: I.B.M. (NYSE: IBM)
2012 Compensation: $15.4 million
Year-to-year Change: N/A
44. John C. Martin
Company: Gilead Sciences (NASDAQ: GILD)
2012 Compensation: $15.3 million
Year-to-year Change: -2%
45. Robert A. McDonald
Company: Procter & Gamble (NYSE: PG)
2012 Compensation: $15.2 million
Year-to-year Change: -6%
46. John R. Strangfeld
Company: Prudential Financial (NYSE: PRU)
2012 Compensation: $15.1 million
Year-to-year Change: +3%
47. Scott A. McGregor
Company: Broadcom (NASDAQ: BRCM)
2012 Compensation: $15.1 million
Year-to-year Change: -6%
48. Michael C. Jennings
Company: HollyFrontier (NYSE: HFC)
2012 Compensation: $15 million
Year-to-year Change: N/A
49. J. Brett Harvey
Company: Consol Energy (NYSE: CNX)
2012 Compensation: $14.3 million
Year-to-year Change: -1%
50. William M. Brown
Company: Harris Corp. (NYSE: HRS)
2012 Compensation: $14.3 million
Year-to-year Change: N/A
51. Ronald M. DeFeo
Company: Terex (NYSE: TEX)
2012 Compensation: $13.9 million
Year-to-year Change: +79%
52. Lowell C. McAdam
Company: Verizon Communications (NYSE: VZ)
2012 Compensation:$13.8 million
Year-to-year Change: N/A
53. Frederick W. Smith
Company: FedEx (NYSE: FDX)
2012 Compensation: $13.7 million
Year-to-year Change: +88%
54. Charles E. Bunch
Company: PPG Industries (NYSE: PPG)
2012 Compensation: $13.5 million
Year-to-year Change: +29%
55. Richard J. Kramer
Company: Goodyear Tire & Rubber (NASDAQ: GT)
2012 Compensation: $13.4 million
Year-to-year Change: +30%
56. Ian M. Cook
Company: Colgate-Palmolive (NYSE: CL)
2012 Compensation: $13.4 million
Year-to-year Change: +4%
57. Steven A. Kandarian
Company: MetLife (NYSE: MET)
2012 Compensation: $13.2 million
Year-to-year Change: N/A
58. Richard K. Templeton
Company: Texas Instruments (NASDAQ: TXN)
2012 Compensation: $13.1 million
Year-to-year Change: -6%
59. Fabrizio Freda
Company: Estee Lauder (NYSE: EL)
2012 Compensation: $13 million
Year-to-year Change: -38%
60. Clarence P. Cazalot Jr.
Company: Marathon Oil (NYSE: MRO)
2012 Compensation: $13 million
Year-to-year Change: -56%
61. Hugh Grant
Company: Monsanto (NYSE: MON)
2012 Compensation: $13 million
Year-to-year Change: +15%
62. Jeff M. Fettig
Company: Whirlpool (NYSE: WHR)
2012 Compensation: $12.9 million
Year-to-year Change: +34%
63. Gerald L. Hassell
Company: Bank of New York Mellon (NYSE: BK)
2012 Compensation: $12.8 million
Year-to-year Change: N/A
64. David M. Cordani
Company: Cigna (NYSE: CI)
2012 Compensation: $12.8 million
Year-to-year Change: -33%
65. George Paz
Company: Express Scripts (NASDAQ: ESRX)
2012 Compensation: $12.8 million
Year-to-year Change: +50%
66. Ellen J. Kullman
Company: DuPont (NYSE: DD)
2012 Compensation: $12.7 million
Year-to-year Change: +4%
67. Indra K. Nooyi
Company: PepsiCo (NYSE: PEP)
2012 Compensation: $12.6 million
Year-to-year Change: -11%
68. Mark P. Frissora
Company: Hertz (NYSE: HTZ)
2012 Compensation: $12.6 million
Year-to-year Change: -4%
69. William R. Klesse
Company: Valero Energy (NYSE: VLO)
2012 Compensation: $12.5 million
Year-to-year Change: +25%
70. Stephen A. Roell
Company: Johnson Controls (NYSE: JCI)
2012 Compensation: $12.4 million
Year-to-year Change: -27%
71. Gary R. Heminger
Company: Marathon Petroleum (NYSE: MPC)
2012 Compensation: $12.4 million
Year-to-year Change: -N/A
72. Michael L. Corbat
Company: Citigroup (NYSE: C)
2012 Compensation: $12.4 million
Year-to-year Change: N/A
73. Gregory E. Johnson
Company: Franklin Resources (NYSE: BEN)
2012 Compensation: $12.3 million
Year-to-year Change: +25%
74. John W. Conway
Company: Crown Holdings (NYSE: CCK)
2012 Compensation: $12 million
Year-to-year Change: -8%
75. Gregory D. Wasson
Company: Walgreens (NYSE: WAG)
2012 Compensation: $12 million
Year-to-year Change: -1%
76. Stephen F. Angel
Company: Praxair (NYSE: PX)
2012 Compensation: $12 million
Year-to-year Change: -4%
77. Bryan G. Stockton
Company: Mattel (NASDAQ: MAT)
2012 Compensation: $11.9 million
Year-to-year Change: N/A
78. Timothy M. Manganello
Company: BorgWarner (NYSE: BWA)
2012 Compensation: $11.8 million
Year-to-year Change: +10%
79. Klaus Kleinfeld
Company: Alcoa (NYSE: AA)
2012 Compensation: $11.7 million
Year-to-year Change: -7%
80. John T. Chambers
Company: Cisco Systems (NASDAQ: CSCO)
2012 Compensation: $11.7 million
Year-to-year Change: -9%
81. Robert A. Livingston
Company: Dover (NYSE: DOV)
2012 Compensation: $11.6 million
Year-to-year Change: +46%
82. John D. Dinnegan
Company: Chubb (NYSE: CB)
2012 Compensation: $11.6 million
Year-to-year Change: -9%
83. Wendell P. Weeks
Company: Corning (NYSE: GLW)
2012 Compensation: $11.5 million
Year-to-year Change: +54%
84. Scott C. Donnelly
Company: Textron (NYSE: TXT)
2012 Compensation: $11.3 million
Year-to-year Change: +13%
85. Michael T. Strianese
Company: L-3 Communications (NYSE: LLL)
2012 Compensation: $11.3 million
Year-to-year Change: -17%
86. Daniel P. Amos
Company: Aflac (NYSE: AFL)
2012 Compensation: $11.2 million
Year-to-year Change: -21%
87. Gregory J. Goff
Company: Tesoro (NYSE: TSO)
2012 Compensation: $11.2 million
Year-to-year Change: +49%
88. Peter R. Huntsman
Company: Huntsman (NYSE: HUN)
2012 Compensation: $11.2 million
Year-to-year Change: +30%
89. George S. Barrett
Company: Cardinal Health (NYSE: CAH)
2012 Compensation: $11.2 million
Year-to-year Change: +10%
90. Christopher M. Connor
Company: Sherwin-Williams (NYSE: SHW)
2012 Compensation: $11 million
Year-to-year Change: +35%
91. Inge G. Thulin
Company: 3M (NYSE: MMM)
2012 Compensation: $10.8 million
Year-to-year Change: N/A
92. John F. Lundgren
Company: Stanley Black & Decker (NYSE: SWK)
2012 Compensation: $10.7 million
Year-to-year Change: -11%
93. D. Scott Davis
Company: United Parcel Services (NYSE: UPS)
2012 Compensation: $10.7 million
Year-to-year Change: -7%
94. Thomas F. Motamed
Company: CNA Financial (NYSE: CNA)
2012 Compensation: $10.6 million
Year-to-year Change: +27%
95. Michael F. Mahoney
Company: Boston Scientific (NYSE: BSX)
2012 Compensation: $10.6 million
Year-to-year Change: N/A
96. Thomas J. Falk
Company: Kimberly-Clark (NYSE: KMB)
2012 Compensation: $10.6 million
Year-to-year Change: +12%
97. James P. Gorman
Company: Morgan Stanley (NYSE: MS)
2012 Compensation: $10.4 million
Year-to-year Change: -20%
98. Keith E. Wandell
Company: Harley Davidson (NYSE: HOG)
2012 Compensation: $10.3 million
Year-to-year Change: +43%
99. Gregory Q. Brown
Company: Motorola Solutions (NYSE: MSI)
2012 Compensation: $10.3 million
Year-to-year Change: -65%
100. John F. Brock
Company: Coca-Cola Enterprises (NYSE: CCE)
2012 Compensation: $10.2 million
Year-to-year Change: -3%




Follow Alex Biles on Twitter at @perfectlyaloof
Posted-In: Alan Mullaly Andrew Liveris Brian DuperreaultNews Entrepreneurship Management Economics General Best of Benzinga