Clean Energy ETFs Lead List Of Top ETFs In 2013 (TAN, QCLN, GEX, FSLR, TSLA)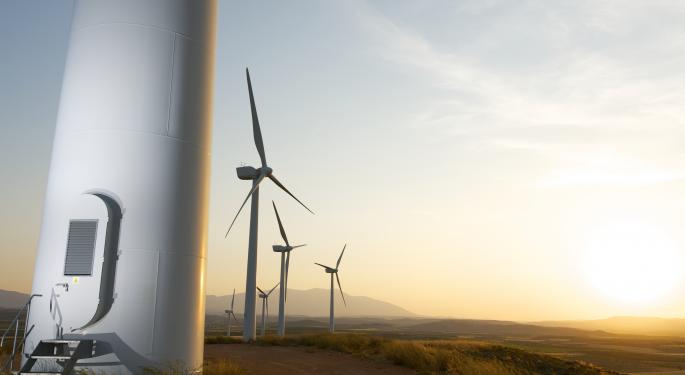 The S&P 500 and Dow are sitting at the best levels in their long history, with the former up 29 percent in 2013.
The broad based rally has nearly every sector and international ETF in positive territory for the year. And just like every year in the past, there are a handful of ETFs that have excelled and greatly outperformed their peers.
The top three non-leveraged ETFs in 2013 are highlighted below.
Guggenheim Solar ETF (NYSE: TAN)
The ETF taking the top spot concentrates on the niche solar sector and is currently up 121 percent with a few trading days remaining in the year. What makes the performance of TAN even more impressive than the more than doubling is the fact it is 17 percent off the high set in November.
The ETF is a basket of 31 solar stocks with a strong emphasis on Chinese and American companies. The two countries make up 68 percent of the portfolio. The top holding is an investor favorite, First Solar. Even though the ETF is in the midst of a strong bull market, it remains 90 percent lower than the high it hit in 2008.
First Trust NASDAQ Clean Edge Green Energy Index ETF (NYSE: QCLN)
A gain of 91 percent has QCLN coming in as the number two ETF in 2013. The index is composed of stocks that are in the clean energy sector and are publicly traded in the U.S. The clean edge sector includes solar stocks, as well as biofuels and advanced battery companies. There are a total of 43 stocks in the ETF with Tesla Motors the largest holding with an allocation of nine percent.
See also: Short Sellers Pile on Twitter
The sector breakdown is diverse with 39 percent in technology, 22 percent in oil & gas, and 18 percent in industrials. The chart of QCLN is much different than TAN because it has been able to rebound from its fourth quarter pullback and within two percent of a new multi-year high.
Market Vectors Global Alternative Energy ETF (NYSE: GEX)
The gain of 68 percent is well below the first two ETFs, however it is still more than double the return of the S&P 500. The ETF is a basket of 26 stocks that track the overall performance of the alternative energy sector. The focus is on solar power, bio energy, wind, hydro, and geothermal energy. The top two holdings of the first two ETFs (FSLR and TSLA) are the number four and number five holdings in GEX.
The top holding, making up 10 percent, is Eaton Corp. The ETF is heavily concentrated on the U.S. with an allocation of 59 percent, followed by China at 12 percent. The chart of GEX is similar to QCLN and it is currently trading seven percent below the multi-year high set in October.
Posted-In: clean energySector ETFs Specialty ETFs ETFs Best of Benzinga