The Week Ahead: Home Depot, Dell, Walmart Earnings; European GDP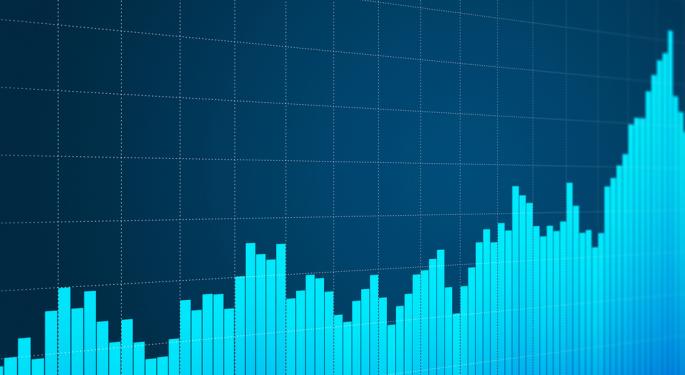 With the 2012 U.S. Presidential election over, and earnings season quickly winding down, it is unlikely that the second full week of November will be as interesting as the first. That said, traders will still have earnings reports from several major U.S. companies to look forward to, and some key data from the Eurozone.
Home Depot (NYSE: HD) should prove to be the first major earnings report of the week. Analysts are expecting that the company will post an earnings per share figure of $0.70 on revenue of $17.91 billion.
Shares of the hardware chain have enjoyed a tremendous rally in recent months, trading up about 50 percent this year alone. The company may be seeing success as the housing market in the U.S. has shown some signs of recovery. That success might continue if the construction industry rebounds; in addition, Hurricane Sandy might provide a boost to sales in the fourth quarter.
But analysts at Buckingham Research are cautious, noting that shares are trading at a "rich valuation." Buckingham believes the bull case for the stock to be built on a thesis of an improving housing market, but thinks shares already reflect a continued housing recovery, with little upside.
Dell (NASDAQ: DELL) will report Thursday. Unfortunately for Dell shareholders, 2012 has been disastrous, as declining PC sales have pushed shares down about 30 percent so far this year.
Expectations are for Dell to report earnings per share of $0.40 on revenue of $13.91 billion.
Perhaps more important than the numbers, though, may be Dell's guidance for the future. The company is interesting from the sense that it is currently undergoing a shift in its industry. More and more, laptops and PCs have been replaced with tablets, at least on the consumer side. Thus far, this market has been dominated by companies like Apple (NASDAQ: AAPL) and Amazon (NASDAQ: AMZN) -- leaving Dell in the cold.
For its part, Dell has been working to transition itself to being more of a business supply company, and reducing its exposure to the consumer.
Also, with Microsoft (NASDAQ: MSFT) recently releasing Windows 8, it will be interesting to see what Dell has to say about the adoption rate of the new operating system.
Analysts at Evercore aren't too positive on Dell. They expect 2012 to be the worst year for PCs in 20 years. Evercore cites tablet cannibalization and weak macro data as key drivers for this weakness. The analysts say they "appreciate" Dell's shift into the enterprise business, but believe that it will be a lengthy and expensive process.
Along with Dell, Walmart (NYSE: WMT) is also expected to report on Thursday. Expectations are for earnings per share of $1.07 on revenue of $115.04 billion.
Shares of Walmart have performed well in 2012, returning about 21 percent.
Brian Sozzi, Chief Equities Analyst at NBG, is bullish on Walmart. He told Benzinga that there is no reason to expect anything bad from the retailer this quarter. "Essentially, they have bet big on this holiday season -- bought lots of inventory. Normally, Walmart isn't that aggressive, so the fact that they bet big is very encouraging."
Sozzi stated that he thought any potential risk would come from Walmart's international operations.
On the economic front, the most crucial numbers will come from Europe on Thursday. German, Spanish, French and Italian GDP figures are all due to be reported, as will broader Eurozone CPI figures. This data could indicate the severity of Europe's economic problems, and any weakness (or strength) in European markets is likely to affect companies trading in the U.S.
Also, on Wednesday, data on the U.S. Producer Price Index is due to be released. The PPI is thought to foreshadow inflation, so greater than expected PPI might raise doubts about the Federal Reserve's ability to keep interest rates low into 2015.
Monday
Japanese GDP (Expected -0.9%), Japanese Industrial Production, Indian Industrial Production (Expected 2.8%), Australian Home Loans (Expected 1.0%)
U.S. Bond Market Closed: Veteran's Day
Tuesday
Earnings from: Dick's Sporting Goods (NYSE: DKS), Home Depot (NYSE: HD), Michael Kors (NYSE: KORS), TJX (NYSE: TJX), Silvercorp (NYSE: SVM).
French Nonfarm Payroll, U.K. CPI (Expected 0.2%), German Economic Sentiment (Expected -9.8), U.S. Federal Budget Balance (Expected -114 Billion), South Korean Unemployment Rate
Wednesday
Earnings from: Abercrombie & Fitch (NYSE: ANF), Spectrum Brands (NYSE: SPB), Staples (NASDAQ: SPLS), Hot Topic (NASDAQ: HOTT).
French CPI, Eurozone Industrial Production (Expected -1.9%), U.S. PPI (Expected at 0.2%, Month-over-Month)
Thursday
Earnings from: Buckle (NYSE: BKE), Dollar Tree (NASDAQ: DLTR), Ross Stores (NASDAQ: ROST), Target (NYSE: TGT), Walmart (NYSE: WMT), Dell (NASDAQ: DELL).
French GDP, German GDP (Expected 0.2%, Quarter-over-Quarter), U.K. Retail Sales (Expected -0.1%, Month-over-Month), Eurozone GDP (Expected -0.2%, Quarter-over-Quarter), Eurozone CPI (Expected 2.5%, Year-over-Year)
Friday
Posted-In: Analyst Color Earnings News Politics Previews Global Econ #s Economics Best of Benzinga