Want to save money on your car insurance? Find and compare free custom quotes here.
Ready to explore Utah's gorgeous mountain peaks and valleys? Make sure you've got the affordable coverage you need with our handy guide and find the best Utah car insurance.
Utah Car Insurance Overview
The state of Utah averages 2 vehicles per household.
Minimum coverage to legally stay on the road:

Bodily injury liability coverage: $25,000 per person and $65,000 per accident.
Property damage liability coverage: $15,000 per accident.
Personal injury protection: $3,000 per accident.

Drivers with a clean record can expect to pay between $773 and $1,187 per month for state minimum coverage.
Compare Car Insurance Quotes
Utah Car Insurance Laws
Car insurance is a requirement to drive a motor vehicle in Utah. You'll need to keep at least the following minimum coverage:
Bodily injury liability coverage compensates anyone you injure in a car accident or collision. Utah requires drivers to hold at least $25,000 worth of bodily injury liability coverage per person and $65,000 per accident.
Property damage liability coverage compensates anyone whose property you damage or destroy during an accident. "Property" can include everything from another vehicle involved in a collision to fencing that takes collateral damage after an accident. You must have at least $15,000 worth of property damage liability coverage in Utah.
Personal injury protection (PIP) is a special type of coverage that compensates you for your medical expenses and sometimes lost wages after an accident. Utah is a no-fault state, which means that your insurance company can't deny PIP payouts based on the details of the accident. You must have at least $3,000 of PIP to drive in Utah.
Driving without insurance in Utah can leave you holding a bill for a massive fine — and a summons for court. Driving without insurance is a class B misdemeanor in Utah — a criminal offense. The maximum penalty for driving without insurance after conviction is 180 days in jail plus a $1,000 fine.
Utah Car Insurance Rates per Vehicle
Car insurance companies use meticulous formulas to determine how much you'll pay for car insurance. One of the factors that influences rates is the make, model and age of your vehicle. Some data that insurers look at when they consider how much to charge for a particular car's premium include:
Accident rates: Some vehicles have better handling and braking systems, so they're less likely to be involved in an accident. You'll pay less for insurance if you drive a car that's statistically less likely to be in an accident.
Theft rates: Car insurance companies compare theft data and vehicle type as well. You'll find cheap car insurance relatively easily if you drive a vehicle that's less likely to be stolen. On the other hand, you'll pay more if your vehicle is a common theft target.
Safety features: Your vehicle is less likely to be totaled and seriously injure you or your passengers in a crash if your car has more safety features. The higher your vehicle ranks on safety features, the less you'll pay for insurance.
Car Insurance Rates in Utah by Insurance Credit Score
Utah allows car insurance providers to use your insurance credit score when they calculate your premium. You're statistically more likely to file an insurance claim if you have a low credit score. Policyholders who have credit scores of less than 600 are also more likely to file inflated claims and even commit fraud. This means that the lower your score is, the more you're likely to pay in insurance.
Is your score on the lower end? Pay all your bills on time, monitor your spending and create a plan to pay down debt to help you raise your credit score and lower your car insurance premium over time.
Let's take a look at some industry data to demonstrate just how much your credit score can influence your premium.
| Credit Score | Cheapest Provider | Rate for State Minimum Coverage |
| --- | --- | --- |
| Poor 300-579 | USAA | $2,398 |
| Fair 580-669 | Progressive | $1,793 |
| Good 670-739 | Root | $1,436 |
| Excellent 740+ | Liberty Mutual | $1,060 |
Insurance Rates in Utah for Drivers with a Clean Record
Do you have a clean driving record? If so, you'll have access to the lowest car insurance rates in Utah. You show insurance companies that you're likely to be responsible on the road in the future when you keep your driving record free of traffic infractions, DUIs and other violations. This makes you a better candidate for lower insurance rates.
We'll compare car insurance rates for 3 different types of coverage:
State minimum coverage: State minimum coverage is the minimum insurance you need to stay on the road and avoid penalties in Utah.
Standard coverage: Standard coverage is state minimum coverage plus collision insurance. Collision coverage compensates you for damage to your vehicle after an accident.
Full coverage: Full coverage is state minimum coverage, collision coverage and comprehensive coverage combined. Comprehensive coverage compensates you if your vehicle is damaged by a non-accident hazard. Common examples include fires, natural disasters and burglaries.
*You can't have collision coverage without comprehensive coverage. You can have comp coverage without collision. Standardcoverage should have comp/coll/uninsured/under/PIP. Full coverage would include standard plus rental reimbursement/ERS, etc.
| Insurance Company | State Minimum Insurance | Standard Coverage | Full Coverage |
| --- | --- | --- | --- |
| Amica | $928 | $1,383 | $2,298 |
| Homesite | $1,177 | $1,790 | $2,234 |
| Acuity | $879 | $1,721 | $2,144 |
| Bear River Mutual | $773 | $1,676 | $2,209 |
| Horace Mann | $1,187 | $1,379 | $1,993 |
Insurance Rates in Utah with Driving Infractions
Do you have driving infractions on your record? You'll probably pay more for insurance. Drivers with an infraction are statistically more likely to be involved in another incident in the future — which means they're more likely to cost their insurance company money.
Not every driving infraction is as equally serious to insurance companies. Some types of infractions will significantly raise your rates, while others will cause you to only see a temporary bump.
Let's take a look at 3 common driving infractions and how they might influence your insurance premium.
At-fault accident: This is an accident that you fully or partially caused. Utah is a "no-fault" state, which means that insurance companies don't consider who caused the accident when they make payouts. Have you had an at-fault accident in another state in the past? Your insurance provider can use this information to influence your premium.
Speed violation: This is driving too high above the posted speed limit — commonly called speeding. On rare occasions, a speed violation can also apply if you are driving below the posted speed limit. Speed violations are relatively minor driving infractions.
DUI: DUI stands for "driving under the influence" of drugs or alcohol. A DUI is one of the most serious driving infractions and can significantly raise your rates.
| Insurance Company | At-Fault Accident | Speed Violation | DUI |
| --- | --- | --- | --- |
| Selective | $2,349 | $1,458 | $5,238 |
| Travelers | $2,687 | $1,691 | $5,435 |
| United Automobile | $2,976 | $1,505 | $4,067 |
| Esurance | $2,885 | $1,745 | $4,019 |
| Farmers | $2,155 | $1,520 | $6,243 |
Utah Car Insurance Provider Reviews
You don't have to overpay for car insurance in Utah. Let's take a look at some of the best car insurance providers in the state, depending on your needs.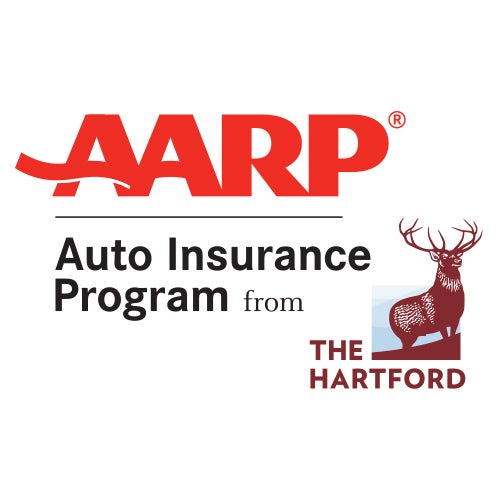 Pros
Offers unique coverages and benefits that can be added to a standard auto insurance policy
Allows drivers to save for safe driving
Rated #1 by J.D. Power for customer satisfaction in auto claims handling
Cons
Only available for AARP members
Must be at least 50 years old to qualify
1. Best Overall: The Hartford Insurance
The Hartford might be the right insurance provider for you if you value quality customer service. The Hartford took home J.D. Power's top award in its 2019 Auto Insurance Satisfaction Study for Utah, which ranks car insurance providers by claims process and customer service responsiveness.
The Hartford's policies are aimed at drivers over the age of 50, and you'll need to be AARP-eligible to qualify for a policy. You'll love The Hartford's attentive customer team and discounted policy choices.
2. Cheapest Car Insurance in Utah: Bear River
Do you live in one of Utah's major metropolitan areas? If so, you'll likely be able to save on car insurance when you choose a policy through Bear River. Our Bear River review returned some of the most affordable quotes for Utah's largest cities, including Salt Lake City, Sandy, Provo, West Jordan and more.
Bear River's auto insurance policies range from state minimum coverage to full comprehensive coverage with rental car reimbursement. No matter how much money you want to spend on your coverage, you'll often get the lowest rates from Bear River.
Related content: Best Cheap Car Insurance in Kentucky
3. Best Coverage for Multiple Cars: Auto-Owners
Your premiums can quickly get out of hand when you own more than 1 car. You need to think about how to lower your car insurance rates without sacrificing coverage for the cars you need.
Auto-Owners Insurance is a great place to begin if you want a custom policy — it's perfect for drivers with multiple cars to insure. You can save by insuring multiple vehicles and you can personalize each vehicle's policy, depending on how often you drive it. You can also get additional discounts a great driving record and installing anti-theft devices in your vehicles.
Pros
Complete line of insurance, banking, and investment services
Easy online forms to quote and bind policies
Top-rated customer satisfaction
Cons
Very few physical locations
Only available to select groups, generally tied to military service and the relatives of members
4. Best for Military Personnel: USAA
USAA is a home and auto insurance company that offers policies to members of the armed forces, veterans and their immediate family members. Though policies aren't available for everyone, it's worth it to request a quote if you qualify. USAA has some of the most affordable policies available in Utah, especially if you have a low credit score. Like most other insurance providers, USAA also offers a host of discounts to help you save even further.
Explore Utah's Beauty with the Coverage You Need
A car can unlock a world of freedom and adventure in gorgeous Utah. Before you hit the road, make sure that you have at least the minimum amount of insurance you need. Don't be afraid to collect multiple quotes and shop around for a policy before you make your decision. Get at least 5 quotes from competing companies to make sure you're not overpaying for coverage.
Frequently Asked Questions
Is car insuance required in Utah?
Car insurance is required by law in Utah to legally drive a car.
Answer Link
Is Utah a no fault state?
Yes, Utah is a no fault auto insurance state.
Answer Link
*Quotes were obtained using the following profile: base 2015 Toyota Camry, male, 40-years-old. Policies reflect state minimum coverage options. We make every effort to provide the most accurate quotes based on the profile above. Due to the many combined variables involved in insurance quotes, the only way to get an accurate quote is to enter your own information through our partners' secure websites.