The Best Business Card PrintersEven in this day and age, you'll still see people exchange business cards at a networking event or before or after meetings. Most business owners say they use business cards and that they're still relevant — not everything is digital!
5 Reasons Why You Need a Business Card
Having a business card could mean the difference between a colleague contacting you over a competitor. Here are 5 reasons why you need a business card:
Exchanging numbers or emails via your smartphone leaves room for error and is impersonal.
Business cards are great marketing tools. You can include your logo, business slogan and other pertinent information to help promote your brand. In some cases, business cards are the first impression of you and your business.
Your business card represents you. It's a tangible thing, so when a person is looking for the goods or services you offer, you'll be the one they contact first.
Business cards are shared. Most people take more than one and they're passed on to colleagues and friends. They're the marketing tool that keeps on giving.
Being able to hand over a business card shows that you're prepared and professional.
The bottom line? Business cards are an inexpensive way to market your business, network and share contact information. To help you narrow down your search for the best business card printer, we've put together a short guide on which business card printing services will give you the most bang for your buck.
What to Look for in a Business Card Printer
Choosing the right business card printer is important. There are lots of things to consider when choosing a printer. To help get you started, here are some features you should be looking for.
Good Print Quality
You can have the fanciest, sleekest looking business card in the world, but if the print quality is poor, it won't matter. Printing should be crisp, clean and easy to read with no bleeding ink. There are a number of ways you can research an online printer's print quality, including:
Visit their website and check out their designs.
Request a free sample kit. Most online printers offer them. That way you can see, touch and feel a sample up close.
Read online user reviews, including testimonials on their website.
If the print quality on your business cards is poor and you're dissatisfied with your order, you should be able to request a reprint or refund. Check with the printer's return policies and make sure you review the print proof thoroughly before you send an approval.
Cheap or Free Shipping
You shouldn't have to pay a lot of shipping charges for your business cards. Most of the printers we researched charged from $0 to $4.99 for shipping, so most of the time, it's affordable.
Some printers may charge up to $40 if you need rush delivery. The best way to save money is by researching where you can cut costs and when it comes to online printers, shipping is one example.
Customizable
Choose an online printer that will allow you to create a business card that has your personal touch. Most online printers offer you the ability to upload a design you like or work with one of their designers to create a unique design you'll love.

You should be able to request any design, color, card stock, finishes (such as gold foil), shape, font and size. Create a card that's eye-catching and memorable. If a printer doesn't offer the ability to customize, it might only offer cookie-cutter designs that won't "wow" your business prospects.
Our Top Picks for Business Card Printing Services
We researched dozens of online printers so you won't have to. We looked at print quality, pricing, user reviews and designs, among other considerations, to bring you our Top 5 Online Business Card Printers.
Vistaprint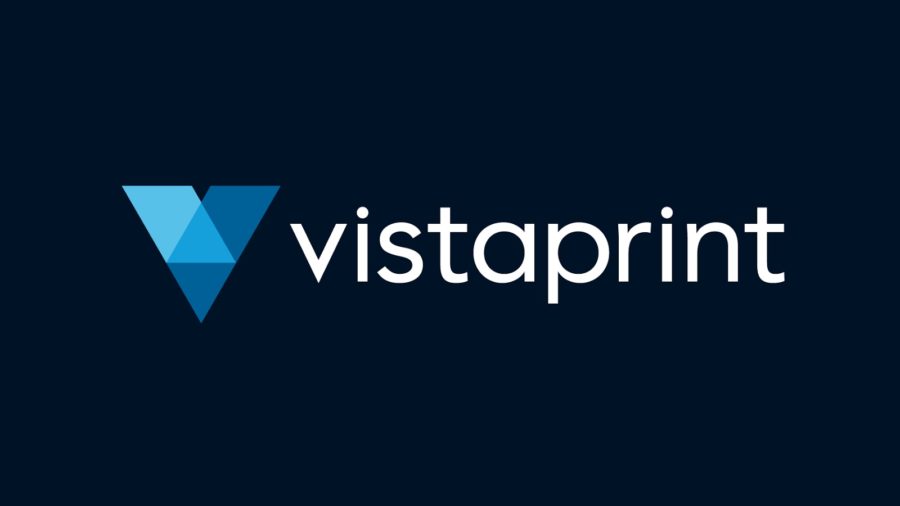 Price: $16.00 for 100 cards
Shipping: $4.99
Vistaprint, known for great print quality and advanced design tools, offers 3 tiers of business cards:
Standard or economy cards start at $16 for 100 and are great for high-volume events.
Premium cards start at $24 for 100 and are a good possibility for everyday use.
Premium plus cards start at $32 for 100 and are recommended for upscale events.
Vistaprint offers a wide range of styles, including metallic, plastic, glossy, linen and folded designs. Prices go up if you choose a more complex or fancy design.
Tip: You can upload your design to Vistaprint's site and work with a designer on a custom design for an additional $5. You can either chat with your designer in real-time or communicate via email.
Moo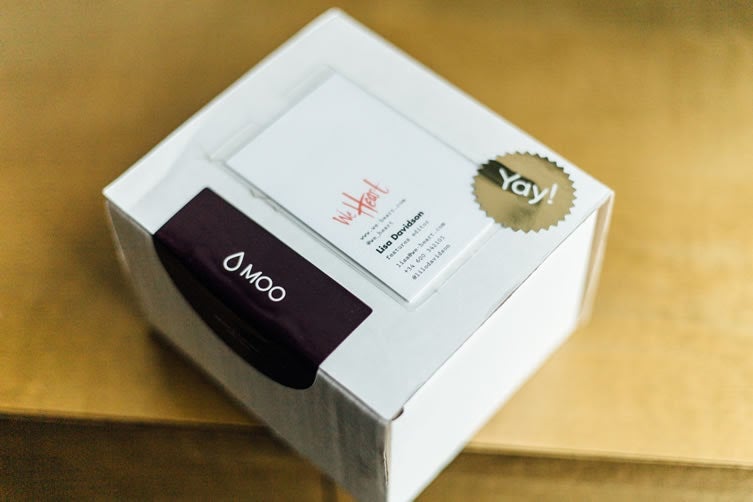 Price: $19.99 for 100 cards
Shipping: $5.50
Moo offers hundreds of modern card designs and can embed a QR code (barcode) that you can scan to link to a website or URL.
Moo's prices range from $19.99 for 100 standard cards to $59.99 for 50 embossed, ultra-premium cards on luxe paper. They also offer mini business cards (2.75" x 1.1") which cost $19.99 for 100. Moo offers special finishes including:
Gold foil (tons of bling and metallic paper)
Spot gloss (light-reflecting and glossy)
Raised spot gloss (ultra-thick and shiny)
You can also add additional printing to the back of your cards at no extra cost. If you want to create a more high-tech business card, consider Moo. It's known for creating business cards with QR codes as well as digital business cards.
Tip: If you're a new customer, you can get free shipping with an order of $40 or more.
GotPrint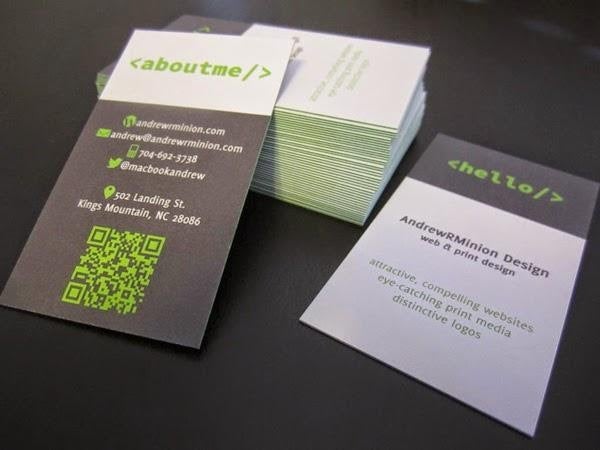 Price: $6.93 for 100 cards
Shipping: $3.65
If the price is your primary concern, GotPrint is an ideal choice. You can get 100 professional-looking business cards shipped to your door for just $10.58.
If you download a budget app, you can easily track your business expenses, including business cards. GotPrint specializes in providing fast, economical and convenient service without sacrificing quality.
It's a large operation, with over 500 employees and locations in California, Kentucky, Texas and India. GotPrint offers lots of paper styles, such as:
Glossy
Uncoated or matte
Premium matte
Velvet finish
Pearl matte
Recycled matte (environmentally friendly)
The company also offers many different shapes, sizes, colors and font styles, so the sky's the limit.
Tip: New customers can receive 10% off their first order.
Staples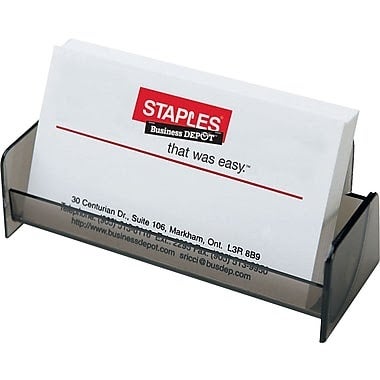 Price: $9.99 for 250 cards
Shipping: N/A
If you want to save money and don't mind picking up your business cards in store, Staples is a good option for you. Chances are, there's a Staples retail store near you, as they have over 1,250 locations in the U.S. and over 300 in Canada.
Staples does offer delivery service, but you'll pay more. If you're a rewards member and spend over $25, you'll get free next-day delivery. If you're not a rewards member and spend over $49.99, you'll also get free next-day delivery.
Orders under $49.99 cost $9.95 for delivery. So, if you're in a hurry and can't get to the store, shipping is still an option.
You can create and order business cards from Staples online, through the website, a store, at a kiosk or retail store counter. Staples offers lots of card styles, design and color options and you can provide your own design if you'd like.
Staples offers great customer service and the benefit of picking them up yourself means you can look at your finished cards before you pay and discuss any issues with a live person at the store.

Tip: You can find coupons on Staples' website for deals such as $10 off your next order of $50 or more if you sign up with your email address.
PsPrint
Price: $10 for 100 cards
Shipping: $4.99
You can upload any design to PsPrint's website and work with a designer to customize your business cards.
For something a little extra special, you can order die-cut cards starting at $127.90 for 500 cards. They have hundreds of shapes available, such as:
Hearts
Apples
Peaches
Records
Clovers
PsPrint also offers a lot of helpful resources, including blogs, video demonstrations and tutorials and a help center. It also provides a 100% money-back satisfaction guarantee and free samples.
Though inexpensive, PsPrint is known for high-quality designs and good customer service. In fact, PC Magazine called PsPrint one of the best business card printing services they've tested.
Tip: You can find coupon codes for business cards at PsPrint.
Network to Get Work
In a world of smartphones and Twitter hashtags, business cards are a tried-and-true, old-school way to promote your business. Business management courses tout them as still relevant and necessary if you want to network.
Business colleagues and prospects collect business cards and refer to them when they need specific goods and services. Creating an impressive business card is easy now, as you can do the entire process online.
It only takes a few hours to create a business card and for less. By choosing the right online printer, you'll be able to design your perfect card and have it on hand for when that next business opportunity arises.