Want to jump straight to the best? Our readers love CenterPoint Securities for day trading.
BZ
A Quick Look at the Best Day Trading Software:
Day trading can be an exciting way to make money in the stock market. It's open to anyone, but there are some basic requirements you need to maintain.
To trade effectively, you need reliable trading software with the most up-to-date prices to allow you to quickly execute trades at a moment's notice. Learn more about day trading now, and find our recommendations for the best day trading software.
Best Day Trading Software
While you can technically trade frequently enough to be a day trader with any stock trading software, some offer better tools and resources than others for fast-paced trading.
Here's our list the best day trading software for beginner to advanced traders:
Best for Advanced Charting: CenterPoint Securities
CenterPoint Securities is a great place to trade because it offers direct access to all the assets you could want. The platform offers several helpful features like:
Advanced charting
Level 2 order routing
Short inventory access
Capacity for advanced and high-volume traders
Pro, Web and Mobile account types
Built-in scanners
Custom alerts
Advanced order entry
The customer service team is very responsive, and you can be sure that all your orders are routed quickly so that you have complete control of your portfolio.

get started
securely through CenterPoint Securities's website
Best For
Momentum traders
1 Minute Review
CenterPoint Securities is ideal for active traders who demand access to advanced tools and services. While investors and casual traders are likely to be content with the basic offerings of traditional online brokerages, active traders will benefit from CenterPoint's suite of advanced trading tools. If you value execution quality, access to short inventory, advanced trading platforms, and accessible customer service, CenterPoint is an excellent choice.
Best For
Intermediate to Advanced traders
High-volume traders
Momentum traders
Short sellers
Pros
Unrivaled access to short inventory
Flexible order routing for improved executions
Discounts for active traders
Advanced platform with fast executions
Reliable customer service
Cons
Not designed for beginner or low-volume traders
Best for Stock Trading: Webull
With $0 commissions and low margin rates, Webull is a great pick for investors looking for low-cost trading. In addition to low-cost trading, day traders gain access to pre-market and after-hours trading, charts with 25 technical indicators, advanced quotes and the latest news.
The broker strives to be your all-in-one platform for day trading by combining fast, low-cost trades with all the market research you could possibly need in a single place. The only thing day traders might miss is the lack of forex trading capabilities.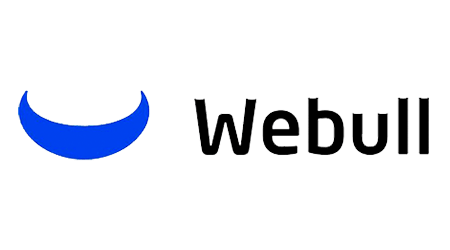 Best For
Intermediate Traders and Investors
1 Minute Review
Webull, founded in 2017, is a mobile app-based brokerage that features commission-free stock and exchange-traded fund (ETF) trading. It's regulated by the Securities and Exchange Commission (SEC) and the Financial Industry Regulatory Authority (FINRA).
Webull offers active traders technical indicators, economic calendars, ratings from research agencies, margin trading and short-selling. Webull's trading platform is designed for intermediate and experienced traders, although beginning traders can also benefit.
Webull is widely considered one of the best Robinhood alternatives.
Best For
Active traders
Intermediate traders
Advanced traders
Pros
No account maintenance fees or software platform fees
No charges to open and maintain an account
Intuitive trading platform with technical and fundamental analysis tools
Cons
Does not support trading in mutual funds, bonds or OTC stocks
Best for News: Benzinga Pro
A day trader is only as good as the information they can access. To spot opportunities early, you need to stay on top of market trends, the latest earnings reports and other market news that can influence stock performance.
With Benzinga Pro, you get exclusive access to breaking news fresh off the BZ wire, real-time alerts the second a headline that matters to your portfolio pops up. You can set custom filters and sentiment indicators for quickly scanning your news feed.
While you can't trade directly on the platform, it's a powerful weapon to have in your day trading arsenal.
Best for Advanced Day Traders: NinjaTrader
NinjaTrader offers some of the best charting, backtesting and automation tools available to retail investors. For more advanced traders looking for full customizability of charts and the ability to leverage thousands of indicators, this platform is hard to beat.
You also get backtesting and simulation tools all in the same platform, so you can continue refining your strategy in the same place you do your actual trading.
With access to stocks, forex, futures, options and contracts for differences (CFD), day traders can also leverage custom trading strategies in almost any market they choose.
The main drawback is the lack of educational resources. Beginners might feel lost in the platform and struggle to use the full suite of tools available.

Best For
Advanced Futures Trading
1 Minute Review
NinjaTrader is a powerful derivatives trading platform specializing in futures, forex and options. The platform has a number of unique trading tools. A free version does exist without the extra goodies provided by Trader + and OrderFlow + but users can still break down charts, backtest strategies and trade without upfront payment. NinjaTrader hosts its own brokerage services but users have their choice of several different brokerage options. Accounts have minimums depending on the securities traded and commissions vary depending on the version of the platform. Advanced derivatives traders will have endless fun with the platform's mighty array of tools and analyzers.
The free version, which is included with all brokerage accounts is a great starting platform for new traders without the financial commitment. As you grow in your trading and are ready for more tools and functionality, you can add more complexity.
Best For
Futures Traders
Traders looking for 24/7 action
Advanced Traders
Pros
Powerful analysis tools
Free download and simulated trading
Open source trading apps to enhance experience
Cons
Can only trade derivatives like futures and options
Best for Stock Screening: Stock Rover
With thousands of securities to choose from, it's impossible to sift through the market and find the best day trade opportunities without a screener to help you. That screener should be Stock Rover. With over 650 financial metrics, charting tools, and historical financial data, it's among the best platforms for quickly finding day trading opportunities.
Even with so much data, Stock Rover's platform is intuitive enough for beginners to navigate and learn how to use the screening tools. The key drawback is that it does not offer brokerage accounts, so you have to do your trading on a separate platform.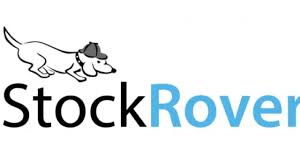 Best For
Professional Investors
1 Minute Review
Stock Rover is a comprehensive stock analysis and screening tool that gives investors access to high-quality research tools, educational content, expert analysis and more. Stock Rover goes well beyond standard analysis tools, offering account holders 1 of the most comprehensive sets of screening criteria and research qualifications that we've seen. For example, users can filter investment opportunities using over 650 metrics with Premium Plus access.
Stock Rover offers 4 different plan tiers, which can become confusing for new investors who aren't exactly sure which tools they'll use. However, free accounts offer a wide range of functionality that gives users a better feel for Stock Rover's setup, along with a free trial of Premium Plus functionality. Getting started with a Stock Rover account is also exceptionally easy — we were able to open our free account in under 60 seconds.  
Best For
Professional investors who need high-quality analysis and research tools
Visual learners who benefit from seeing data laid out using charts and graphs
Anyone searching for the widest array of screening metrics
Pros
Incredibly comprehensive range of investment analysis tools
Over 650 screening criteria included on Premium Plus plans
Simple account opening and brokerage account linking
Free accounts available
Cons
Wide variety of plan options that can be more confusing for new investors
Best for Beginners: Robinhood
Robinhood strives to make financial markets accessible to everyone by providing an intuitive platform and tons of educational tools for new traders to learn the ropes. With real-time quotes and a responsive platform, you can reliably execute trades based on the most up-to-date pricing data.
Traders of all skill levels will also appreciate the $0 commission fees and low margin rates that make frequent day trading cost-effective.
However, Robinhood offers limited indicators, so mobile day traders or more advanced traders who need better charting tools and indicators may find the platform lacking.

1 Minute Review
Robinhood is a broker designed for traders who want a simple and easy-to-use platform. It takes out all the bells and whistles that can be confusing to the modern day trader, serving as the perfect place for beginners to learn the markets. The interface is intuitive and easy to master, streamlined to ensure you don't get distracted as you build a portfolio. Though advanced traders might like more thorough analysis tools, Robinhood gives you everything you need to start trading and learn the ropes.
Best For
Beginner traders
Mobile traders
Pros
Streamlined, easy-to-understand interface
Mobile app with full capabilities
Can buy and sell cryptocurrency
Cons
Fewer analysis tools than most
Only taxable, non-retirement accounts are available
Best for Full-Time Day Traders: moomoo
Offering high quality executions, extended hours, and high-volume order capabilities, moomoo is a great app for the serious day trader. The platform offers commission-free trading, $0 options contracts, and a wide range of market analysis tools.
You can use over 50 indicators, access level 2 market data, and find the latest news on all your positions, all in the same platform where you do your actual trading. The best part is all of this is available at no extra cost when you open an account.
However, it is missing backtesting and automation tools that might make it feel incomplete for some traders.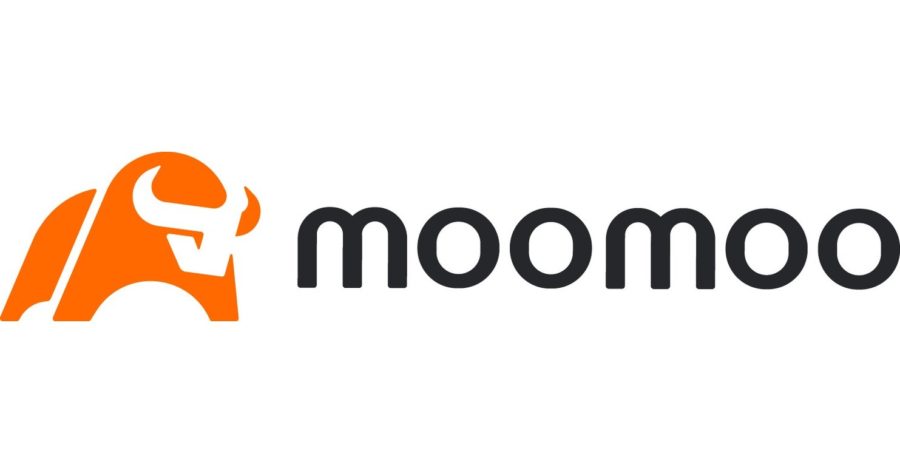 1 Minute Review
Moomoo is a commission-free mobile trading app available on Apple, Google and Windows devices. A subsidiary of Futu Holdings Ltd., it's backed by venture capital affiliates of Matrix, Sequoia, and Tencent (NASDAQ: FUTU). Securities offered by Futu Inc., regulated by the Securities and Exchange Commission (SEC) and the Financial Industry Regulatory Authority (FINRA).
Moomoo is another great alternative for Robinhood. This is an outstanding trading platform if you want to dive deep into smart trading. It offers impressive trading tools and opportunities for both new and advanced traders, including advanced charting, pre and post-market trading, international trading, research and analysis tools, and most popular of all, free Level 2 quotes.
Get started right away by downloading Moomoo to your phone, tablet or another mobile device.
Best For
Cost-conscious traders
Active and Advanced traders
Pros
Over 8,000 different stocks that can be sold short
Access trading and quotes in pre-market (4 a.m. to 9:30 a.m. ET) and post-market hours (4 p.m. to 8 p.m. ET)
No minimum deposit to open an account.
Best for Algo Trading: Zen Trading Strategies
Zen Trading Strategies was developed by a team of quantitative algorithmic traders—that is, traders who use an algorithm programmed with their own custom buy and sell triggers to automatically execute trades.
It offers pre-tested and ready-to-use strategies for day trading and other styles of investing so that investors using the platform can dive right in, even if they aren't experts.
You can use the strategies as is, tweak them to better fit your needs or develop fully-customized strategies based on your preferred indicators. This is a great option for investors interested in automating day trading activity so they can sit back while an algorithm handles the leg work.
Rad more: Best Day Trading Platforms

1 Minute Review
From proven, prebuilt strategies and indicators to professional consulting for advanced traders who build their own trading scripts, Zen Trading Strategies offers services for algo traders of all skill levels. With free trials, tiered pricing options, and a wide variety of plans, this company aims to offer something that fits every budget and every trading style.
Best For
Investors who are new to algo trading and want to learn the ropes without losing money in the process.
Algo traders looking for customizable trading scripts to use in any financial market.
Scalpers, day traders, swing traders and other higher frequency traders who want access to hundreds of indicators, including automated trading indictors.
Pros
4 regularly updated, customizable trading strategies that can be adapted to any timeframe or asset.
Unlimited backtesting, performance monitoring, and strategy development
Indicators that can be synced to live exchanges to automatically place orders for you.
Comprehensive master course in automated algorithmic trading
Tutorials, explainers, and other helpful resources that make algorithmic trading accessible at all skill levels
Optional VPS alert service so you don't lose money due to servers being down.
Trading consulting service to get expert feedback and recommendations on your own trading strategy
Cons
Currently only compatible with TradingView
Interactive Brokers
At Interactive Brokers, there are a few software options that make trading easier for retail or institutional investors. IBKR offers:
The client portal, a web application that allows you to invest within your portfolio
The trader workstation where you can trade actively
The IBKR mobile app
IBKR APIs that allow you to add IBKR to your website or platform
Other items included with the platform are:
OptionTrader
Probability Lab
FXTrader
Mutual Fund/ETF Replicator
IB Risk Navigator
As a publicly-trade company, IBKR has the resources to provide traders with all the services they need, ensuring that you can build wealth and manage your portfolio appropriately.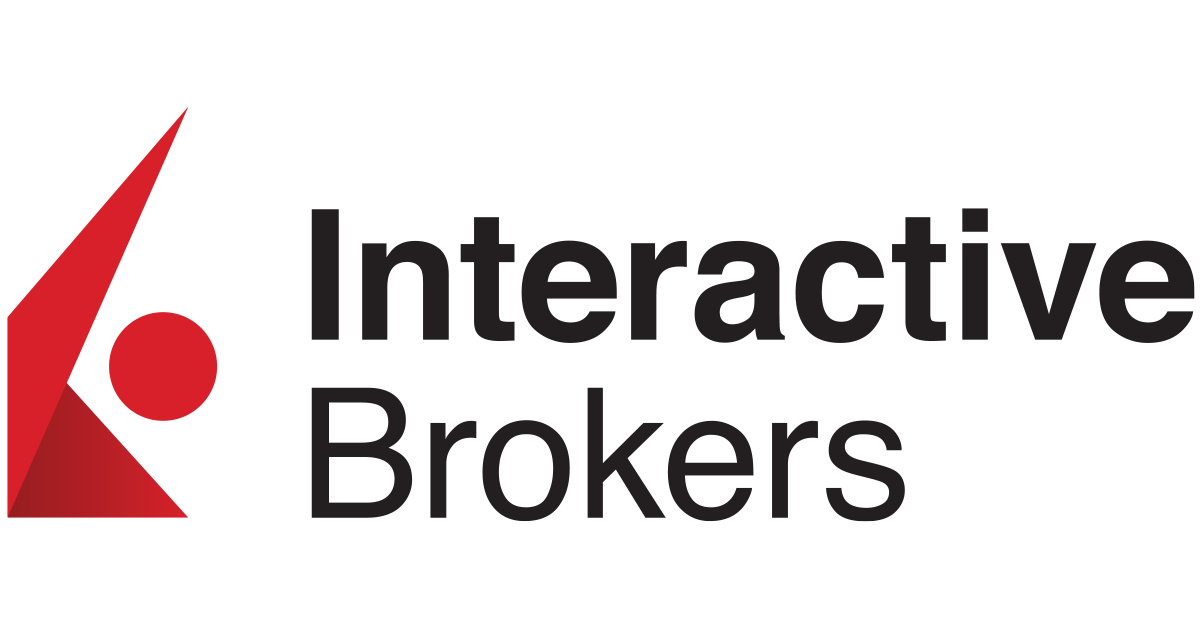 get started
securely through Interactive Broker's website
Best For
Global and Active Traders
1 Minute Review
Interactive Brokers is a comprehensive trading platform that gives you access to a massive range of securities at affordable prices. You can buy assets from all around the world from the comfort of your home or office with access to over 135 global markets. Options, futures, forex and fund trading are also available, and most traders won't pay a commission on any purchase or sale.  
IBKR is geared primarily toward experienced traders and investors but now with the availability of free trades with IBKR Lite, casual traders can also acclimate to IBKR's offerings.
Best For
Access to foreign markets
Detailed mobile app that makes trading simple
Wide range of available account types and tradable assets
Pros
Comprehensive, quick desktop platform
Mobile app mirrors full capabilities of desktop version
Access to massive range of tradable assets
Low margin rates
Easy-to-use and enhanced screening options are better than ever
Cons
Trading platform may be intimidating for new investors
What is Day Trading?
The U.S. Securities and Exchange Commision (SEC) official definition of a day trader is an investor who executes 4 or more day trades within a 5 business day period. A day trade is any trade that you open and close inside of 24 hours.
It requires a clear strategy and strong discipline to avoid impulsive or emotional decision making. Anyone interested in day trading should take a day trading course and do plenty of research to develop a solid strategy before they dive into this fast-paced mode of trading.
If you trade frequently enough to fit the SEC's criteria, you have to meet and maintain certain requirements in order to continue day trading:
Maintain a minimum balance of $25,000. If the account's value drops below that minimum on any given day, your broker will block day trading activity until you make a deposit to bring it back above $25,000.
Don't trade more than 4x the maintenance margin excess. Maintenance margin excess is anything above the $25,000 minimum. If you have a balance of $40,000, that's $15,000 above the minimum. You can trade up to $60,000 (4 x $15,000) on margin. If you trade more, your broker will issue a margin call that you must meet within 5 business days.
Keep in mind that some brokers might impose even stricter requirements than these SEC rules, especially if you're trading on margin.
Pros and Cons of Day Trading
Day trading can be both fun and profitable, but it does come with risks. Here's a breakdown of the major pros and cons:
| Pros | Cons |
| --- | --- |
| If you stick to your strategy, you can make a living from day trading. | More transactions mean more transaction fees. |
| Fast-pace trading is exciting. | The more often you sell, the more taxes you pay. |
| You set your own pace and strategy. | The stocks you trade are generally high risk. |
| Day trading allows you to profit off of volatile markets. | Day traders are subject to more restrictions and limitations than long-term traders. |
| If you're good at it, you can work with a large institution and gain access to proprietary software and special trading privileges. | For steady gains, you need to stick to a strategy and avoid impulse decisions. |
Best Features of Day Trading Software
Your skill level and trading strategy will determine what specific features you want in your day trading software.
However, some of the most important features that all day traders need include:
$0 commissions and fees: Commission fees add up if you do multiple transactions per day.
Great order execution quality: Execution quality means trades execute quickly and with minimal spread.
User friendly: If the desktop or mobile app is hard to navigate or regularly experiences delays while you're in the middle of executing trades, you could end up losing money or missing opportunities.
Real-time quotes: When you need to enter and exit trades in a matter of hours, you need access to the most up-to-date pricing data.
Charts: Look for charts with lots of indicators so you can customize them to show the technical details you use in your strategy.
Backtesting: When developing a strategy, one of the first steps is to backtest it by simulating how your strategy would have performed in the past. Some software includes backtesting tools so you can do everything in one platform.
Find the Best Day Trading Software for You
When choosing day trading software, cost management is key. Look for low transaction fees and fast trade execution.
For beginners, software that offers educational resources can help develop your skill into the advanced day trading veteran you've always dreamed of becoming. Beginners and advanced traders alike can benefit from software that also has built in screening and technical analysis tools.
Review our picks for the best day trading software to find your fit today.
Frequently Asked Questions
Q. Can I day trade with $100?
There are 3 ways you can trade with $100. 
The first is to keep a $25,000 portfolio and then only risk $100 in any given trade. This is a great way to dip your toes in without exposing too much of your portfolio to high-risk trades.
Option 2 is to trade less frequently. Avoid triggering minimum requirements by doing just 3 day trades per 5 day window. Infrequent day trading is a good option for beginners because you have time for post-trade analysis to learn what is and isn't working.
Your third option is to trade currency only. Minimum account requirements don't apply to currency markets so you can trade as often as you want with as little starting capital as you're comfortable with.
Answer Link
Q. How do day traders pay taxes?
You have to pay taxes on any sale of securities during the year. Calculating that tax bill is tricky because the IRS makes a distinction between investors and traders. Whether your trading activity qualifies you as a "trader" instead of an investor depends on how much you trade, how often, and the time you devote to it. 
The key difference, from a tax perspective, is that a trader's earnings are taxed as business income while an investor's earnings are taxed as capital gains. 
Answer Link
Related content: Interactive Brokers vs. Merrill Edge