Don't You Forget About Rupee...ETFs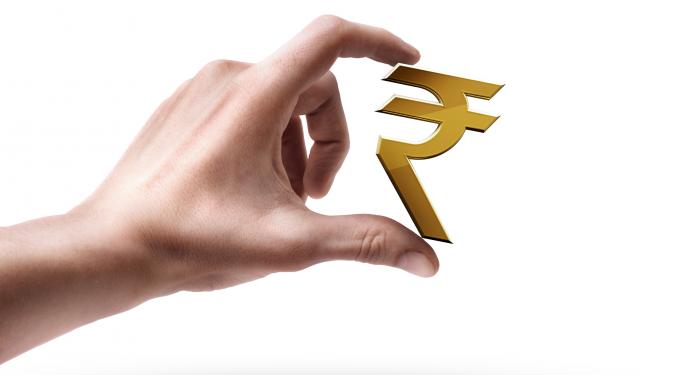 Exchange traded funds devoted India, Asia's third-largest economy and the "I" in the famous BRIC acronym, have come to life in recent weeks. That assertion is fortified by an 8.3 percent gain for the WisdomTree India Earnings ETF (NYSE: EPI) over the past month. However, it is not just equity-based India ETFs that are worth a look.
Investors looking for emerging markets currency exposure may want to consider the Indian rupee as government tax reforms and, perhaps surprisingly, interest rate reductions by the Reserve Bank of India boost the rupee's allure.
"As a result of lowered borrowing costs and rebounding growth, we believe money may continue to flow into the Indian economy through accelerating foreign direct investment (FDI)," WisdomTree Portfolio Manager Rick Harper said in a new research note.
ETF investors looking for a way to play a rising rupee have a couple of options, but it should be noted the Market Vectors Indian Rupee/USD ETN (NYSE: INR) does not get around to trading everyday. The preferred option here is the WisdomTree Indian Rupee Fund (NYSE: ICN), which has climbed 1.2 percent in the past month.
Part of the bull case for the rupee and ICN centers around the fact that the Indian currency looks grossly undervalued relative to the U.S. dollar.
"Flows from abroad could then give a lift to the rupee, a currency we believe to be undervalued compared to the U.S. dollar. According to the IMF, the Indian rupee is currently undervalued by nearly 62% versus the U.S. dollar," said Harper in the note.
Inflation, often cited as the biggest economic problem in India, has ebbed in recent months, giving the central bank there room to lower rates by 0.25 percent to 7.25 percent. At 7.25 percent, India's rates are below those found in Brazil and Russia, but India still has some of the highest short-term rates in the developing world. At the end of March, the implied yield on three-month forward rupee contracts was closer to 7.7 percent, according to WisdomTree.
The three-month foreign exchange volatility on the rupee is higher than that of the Brazilian real, the Russian ruble and the South African rand, just to name a few.
"The notion of implied yield means that, should the value of the rupee not change against the U.S. dollar, the return embedded in the forward currency contract would be 7.68% on an annualized basis," said Harper. "For currency investors, this interest rate provides a 'cushion' of returns that could potentially mitigate or offset losses, should the rupee depreciate against the U.S. dollar."
ICN, which turns five years old next week, has an embedded income yield of 4.36 percent and $26.1 million in assets under management. The ETF has an annual expense ratio of 0.45 percent.
For more on India, click here.
Posted-In: News Short Ideas Emerging Market ETFs Currency ETFs Forex Events Global Intraday Update Best of Benzinga