When you need to fill a position within your company, you want to fill it as quickly as possible without cutting any corners throughout the hiring process. This is made easier by targeting the right candidates and having a well-structured screening and hiring process in place. This is where applicant tracking systems come in. An applicant tracking system software will streamline, automate and customize your hiring process from start to finish, helping you to reach the right people for the job and maintain compliance throughout.
Now, where to start? Checking out Benzinga's roster of the best applicant tracking software is a great place. Use this list as your jumping-off point in your search for the right applicant tracking system.
Important Features of Applicant Tracking Software
While features may vary among different applicant tracking system software, or ATS software, you can use the following as a general outline of what you should be looking for:
Easy job posting creation and management
Intelligent candidate sourcing — targets the right candidates for a particular role and reduces the number of applications from ineligible candidates
Application and applicant organization with easy-to-access information for prospective candidates
Resume parsing, storage and retrieval
Onboarding and offboarding tools — many ATS systems can partially or fully automate this process
Collaboration with other teammates vital to the hiring process
Integration with social media, other HR apps, jobs boards and more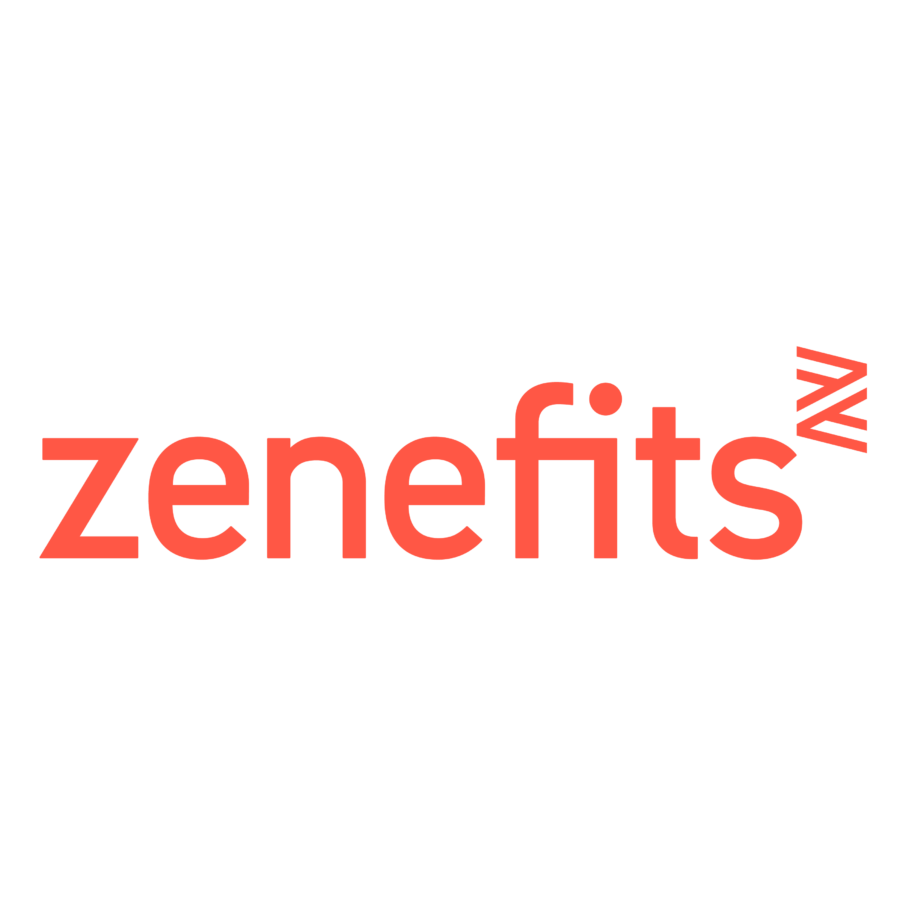 Pricing
$8, $14 or $21 per month per employee
Best for ATS App Integration: Zenefits
If you already have a solid ATS or want the benefits of an all-in-one HR management software, Zenefits is a great option. Zenefits can handle the hiring and onboarding process from start to finish while empowering your new hires and current employees to manage their own data. Powerful workforce data reports allow you to make informed hiring decisions based on your retention rate, team diversity and so forth.
Zenefits can also assist with the separation from an employee. They'll make sure the exit process is smooth while keeping you legally compliant throughout. Employee information will be archived and stored for easy retrieval if they return to your company in the future.
All of the HR features from Zenefits integrate with each other, syncing across payroll, benefits and HR. And your Zenefits account is linkable to trusted ATS software like JazzHR and BreezyHR, giving you maximum flexibility over how you handle hiring.

Pricing
$14, $35 or $70 monthly per location
Best Free Account for Small Businesses: Homebase
Homebase is a great HR platform with powerful applicant sourcing and tracking tools. It has a suite of free core offerings that make it perfect for small and growing businesses, including hiring and onboarding automation. You can create, post and promote job postings across the internet on Indeed, Facebook and more. Homebase allows the collection of data for walk-in and referral applicants, giving you a holistic view of your entire candidate pool. Intuitive applicant screening gives you a leg up on hiring the right person.
Use Homebase to contact potential hires, set up interviews and manage the rest of the hiring process. Once hired, new employees can use the Homebase self-onboarding tool to fill out all legally required U.S. new hire forms.
Homebase keeps you in line with the law, too. Its software ensures your hiring (and separation) protocols are legally compliant with all state and federal hiring laws. And it offers a long list of app integration with job boards, HR software, POS software and more.
Best for Cannabis Industry and Other High-Risk Enterprises: Arcoro
Hiring is an always-ongoing project that comes with its own set of difficulties. These difficulties are exacerbated in certain industries, something business owners operating in high-risk verticals like cannabis know all too well. That's where Arcoro steps in. Arcoro is an HR solutions company specializing in high-risk companies with a solid modular ATS system.
Gone are the days of sourcing good employees through word of mouth with tentative employment agreements based on unclear laws and regulations. The Arcoro ATS will match you with the right cannabis industry candidates by publishing job postings across trusted jobs boards, targeting both general and niche audiences. And best of all, the Arcoro ATS automates your compliance with all federal hiring laws and regulations.
Arcoro offers free HR assessments to potential new clients. Get yours or schedule a demo here.
Pricing: Schedule a call for pricing here.
Mobile app? No, but applicants can apply on a mobile portal from a phone or tablet.
Best for Collaborative Hiring: BambooHR
To make the best hiring decisions, you need a clear vision of how your current strategies are playing out. BambooHR is an HR software platform, boasting sophisticated workforce analytics and a high-powered ATS. A centralized, highly customizable HR database allows you to track employee records, hiring data and more. You can allow employee self-service so your workplace analytics are always accurate and up to date while saving you valuable time and energy wasted on manual data entry.
The BambooHR ATS will give your hiring process a professional, seamless feel from start to finish. And it's great for teams with high levels of collaboration. You can change permissions to your liking and allow anybody who has eyes on the hiring process to contribute as necessary. The centralized database means all new hire and employee information is instantly updated across all categories and available on both the desktop and mobile BambooHR apps.
Pricing: Get a free price quote here.
Mobile app? Yes
Best ATS Software with a Free Version: Freshteam by Freshworks
Freshteam is a comprehensive HR management platform from Freshworks, a business software company. With Freshteam, you'll have access to applicant tracking, simplified onboarding and offboarding, a useful employee database, HR reports and more. You'll find increasingly sophisticated applicant tracking capabilities at every subscription tier, including the free version. This makes Freshteam a great option for growing businesses.
You'll have a lot of flexibility with your Freshteam ATS, choosing which tier has the features that meet the needs of your business. Publish and manage job postings — you can use its recruitment templates to make it even easier. Create custom applications and create a mobile application site that reaches the right employees with smart branding.
Your Freshteam ATS automates resume parsing, populating applicant data in a Candidate 360 profile. At a glance, see an applicant's resume, interview scores and more. And Freshteam makes it easy to develop a solid talent pool — archive applicants who stand out but didn't quite fit the job for future reference. Check out the rest of the Freshteam HR features here.
Pricing: Free, $75, $100 or $200 monthly; save up to 33% if you subscribe annually.
Mobile app? Yes
Benefits of Applicant Tracking Software
Increase your pool of eligible applicants by better targeting the right people and reducing the number of unqualified applicants.
Improve employee retention rate. Everyone is happier when a new hire is a great match for their new position.
Save on hiring costs. Expenses include advertising for a role, paying for the recruiting, vetting and interviewing process, onboarding and more. Good ATS software will eliminate the need to outsource these tasks or hire more staff by streamlining the hiring process from start to finish.
Develop a solid talent pool to source from for future positions. An ATS will track and store all prospective hires, even if they didn't work out this time around.
Cost of Applicant Tracking Software
The hiring process can be expensive for any company. The Society for Human Resource Management, or SHRM, conducted a study in 2016 and found that companies spend $4,219 on new hires and $2,968 per employee full-time in overall HR costs annually. That's why choosing an ATS software is a smart decision: you'll get top-tier quality at a lower price point, all while reserving the power of your human capital for most important tasks.
For small businesses: You may be able to find a free version of an ATS that will do the job for your business, but if not, there are plenty of reasonably priced platforms to fill all your small business needs.
For mid-size businesses: Mid-sized businesses can choose more or less coverage depending on their needs and growth targets. You may be able to use a free ATS software or may benefit from scaling up a few price points.
For large businesses: Many ATS software offer enterprise-level coverage at a surprisingly low price. Look for HR software that offers reduced rates as your business grows or customizable ATS software that can be personalized for your large-scale ops.
Streamline your Hiring Process
Whether you're looking to save money or reach better candidates, choosing the right ATS software is an important decision. Your ATS will help you reach the right applicants, save you time and money, automate resume parsing, populate applicant data and keep you legally compliant.
Any of the ATS and HR software platforms on Benzinga's list can be your solution. Get in touch with one of them today to get started.
Best Applicant Tracking Software Methodology
Benzinga analyzed the top applicant tracking software by industry and winnowed down the list to include those with the best attributes. We prioritized pricing, features and scalability. We also considered the availability of a mobile app and consumer reviews.
Continue reading: BEST PERFORMANCE APPRAISAL SOFTWARE