Home Depot Boosting ETFs (HD, LOW, ITB, RTH)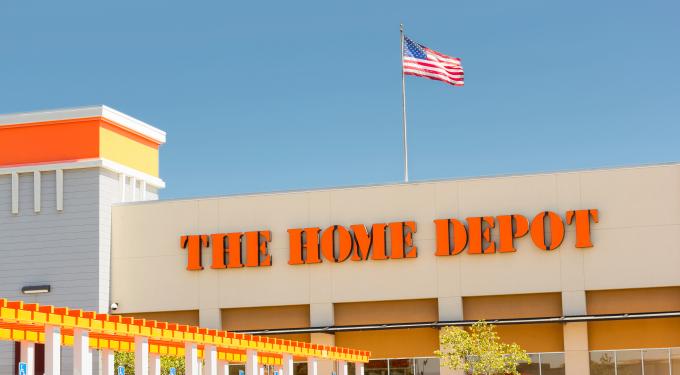 Home Depot (NYSE: HD) reported third quarter earnings this morning that beat the streets estimate on the top and bottom line.
Earnings per share came in at 95 cents, well above the 89 cents estimate and 51 percent higher than the same quarter last year. When earning are adjusted to reflect the one-time charge taken last year for shutting down seven stores in China the growth is still impressive at 28.4 percent.
Net sales rose by 7.4 percent to $19.5 billion and same store sales also came in with a gain of 7.4 percent. In the U.S., same store sales were even better at 8.2 percent.
The average ticket price and the amount of transactions were both higher than last year and based on the strong numbers the company raised its full year guidance. The CEO mentioned the improvement in the housing market in his comments as a catalyst for the solid earnings.
Related: The Smaller the Better in ETFs
The news out of Home Depot may bode well for competitors such as Lowe's Co. (NYSE: LOW) and related housing stocks. Several ETFs have Home Depot in their top ten holdings and could be beneficiaries as money finds its way into the home improvement retailers and the homebuilders.
iShares U.S. Home Construction ETF (NYSE: ITB)
Home Depot is the sixth largest holding in ITB, accounting for 4.7 percent of the portfolio. The company's closest competitor, Lowe's, is the next largest holding at 3.8 percent. The five stocks above Home Depot are all homebuilders that should be seeing increased earnings along with the home improvement retailers. The two sectors tend to go hand-in-hand.
Related: ETF Outlook for Tuesday, November 19, 2013
The ETF has had a very choppy year with a gain of only seven percent and it is lagging the overall market. However, to put things in perspective it is important to note the ETF was up 78 percent in 2012.
Market Vectors Retail ETF (NYSE: RTH)
Home Depot is the number three holding in RTH, making up 7.6 percent of the allocation, sitting behind Amazon.com (NASDAQ: AMZN)and Wal-Mart (NYSE: WMT). With Lowe's also in the top seven, the two home improvement stores account for 12.5 percent of the ETF. While Home Depot and Lowe's may not be enough to move the needle significantly on RTH, the overall news of strong retail sales from an economically sensitive retail sector is good news for the ETF.
Year-to-date the ETF is up 39 percent and is trading just below an all-time high.
One of the biggest benefits of ETFs is the diversity and the elimination of stock specific risk. However, there are times when news out of a stock can help move an entire sector or ETF as is the case with Home Depot today.
Posted-In: Sector ETFs ETFs Best of Benzinga