Wedbush Securities' Michael Pachter Gives Insight On Video Game Makers, Tech Retailers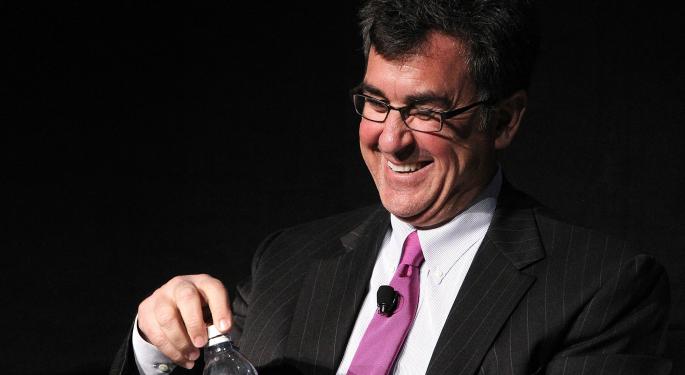 Michael Pachter, analyst at Wedbush Securities, covers many gaming and technology stocks that are up 30 to 50 percent in the past few months.
Pachter is a gamer himself, and has reached level 500 in Candy Crush.
The Wedbush analyst has recently raised his price target for Zynga (NASDAQ: ZNGA) to $7.00, and believes the company is one execution away from "hitting numbers." Within the $12 billion free to play gaming market, which is expected to rise to $16 billion in 2014, Zynga is starting to focus more on player versus player games like Clash of Clans and League of Legends, and player versus environment games like Candy Crush.
Social games such as Words With Friends are more difficult to monetize than Clash of Clans because the latter offers virtual items to enhance gameplay, while the former relies on advertising, Pachter said. New products are on the horizon from Zynga such as Farmville in the second quarter, but Pachter admits there is no way to know how consumers will receive the games.
Pachter believes game makers such as Activision Blizzard (NASDAQ: ATVI) and Electronic Arts (NASDAQ: EA), "warrant a premium to the market."
See also: Wedbush's Michael Pachter - Best Buy Could Be Gone In Six Years
Electronic Arts is going to "crush" consensus estimates for the first quarter, according to Pachter. The delayed release of Titalfall for Xbox 360 is going to shift $100 million in revenue from the fourth quarter 2013, to first quarter 2014, which the Street has been slow to realize and correct, said the analyst.
When asked what impact Wal-Mart's attempt to enter the trade-in market for video games will have on GameStop (NYSE: GME), Pachter replied, "no impact at all," as this is Wal-Mart's third attempt. The analyst feels Wal-Mart will be able to capture five percent of the market, "maybe."
The analyst thinks RadioShack's (NYSE: RSH) operations are worth nothing, but the company has prudent management that will find a way to liquidate inventory and sell the brand for roughly $1.00 per share. Pachter considers Radioshack's Super Bowl ad a "waste of money." Investors looking to pick a bottom in the stock are going to "get their face ripped off."
Best Buy (NYSE: BBY), another struggling brick and mortar retailer, is not in Pachter's good graces. The analyst advises shareholders to "take their money and run," as Wall Street estimates are way too high.
Pachter has a Neutral rating on Amazon (NASDAQ: AMZN) because he loves the product as a consumer and has spent over four thousand dollars on Amazon Prime, but does not expect the company to dial back investment to become profitable any time soon. The analyst believes that until management feels the company has enough market share, they will continue to invest instead of "turning on the earnings tap."
You can watch Benzinga's #PreMarket Prep interview with Michael Pachter below:
Posted-In: #PreMarket Prep Michael Pachter WedbushAnalyst Color Analyst Ratings Tech Interview Best of Benzinga