Are Google and Apple Using Patents to Control Market Share?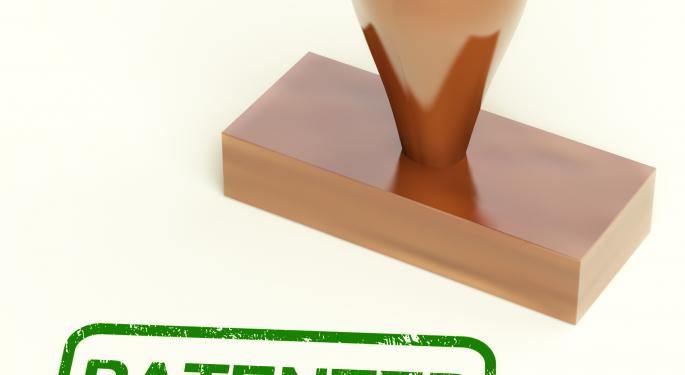 In the war for patent supremacy, Google (NASDAQ: GOOG) and Apple (NASDAQ: AAPL) are rarely seen as victims.
More often than not, Apple is thought of as a patent predator, having attacked Samsung and numerous other tech firms with massive lawsuits. The Mac maker is now embroiled in a series of worldwide legal battles that may never end.
Cheryl Milone, a former patent attorney and founder and CEO of Article One Partners (a patent validation community), said that Google's case against Microsoft (NASDAQ: MSFT) is "just another example of the stakes in the patent system where companies are now using patents as a competitive tool to control market share."
"War chest patents are attainable or already exist," said Milone. "Google obtained its war chest by buying the Motorola portfolio."
Multiple companies are "testing whether the industry recognizes value or if the market share is protectable by patents," she added. "We see it in the Apple/Samsung case. We see it in the Microsoft and Motorola cases."
Milone also said that there is a discussion on the standard-essential patents and whether a company that has been able to establish a large essential standards portfolio should be also be allowed to ban importation.
"Google took a very interesting step in agreeing to remove standard-essential patents from the ITC (International Trade Commission) action," said Milone, referring to the case with Microsoft. "In doing so, the number of patents at issue was reduced, making it more difficult to find a violation."
Milone said that the ALJ's (administrative law judge) determination of no violation is not "surprising because the number of patents were reduced, but also because the full Commission's remand told the ALJ to look very carefully at their decision in the S3G/Apple case."
In that case, S3 Graphics sued Apple for allegedly infringing on two of its patents. The ITC dismissed the complaint.
"So while we don't know what the ALJ's basis for finding no violation is, the S3G case raises some very interesting possibilities, most notably whether patents that have components of what a computer has to contain at the time of importation are found to be infringe," said Milone. "In the SG3 case, the Commission found that the computers don't contain data, or in that case, graphics stored in the format covered by the patent at the time of importation.
"After importing the devices, the alleged infringer may infringe some of the patent claims as a consequence of testing or selling. But this may create a nexus. The ITC in the S3G case [was] clearly focused on whether the imported product at the time of importation infringes. That's a very interesting development. The Commission, in remanding the Google/Motorola v. Microsoft case, instructed the ALJ to focus on the findings in the S3G case."
Louis Bedigian is the Senior Tech Analyst and Features Writer of Benzinga. You can reach him at 248-636-1322 or louis@benzingapro.com. Follow him @LouisBedigianBZ
Posted-In: Apple Article One Patents Cheryl Milone Google MicrosoftNews Legal Tech Best of Benzinga