Keep your eyes on stocks
Watchlists are a great way to keep track of stocks whether you want to track your position, potential trades, or monitor stocks in a particular industry. You can make as many Watchlists as you like to get a quick snapshot of how the stocks are performing.

Watchlists update in real-time, and display the current price, change in dollars, percent change, daily high and low, and volume. Need more information on a stock? Just click on the ticker to open a Details window to get a more detailed look at the security
Customized Watchlist Alerts
Set up alerts to make sure you stay in the loop and never
miss out on the news you need to know
Sound Alerts
Know the moment a stock in your Watchlist hits the Newsfeed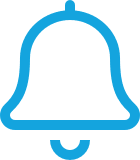 Email Alerts
Real-time Newsfeed alerts for all tickers in your Watchlist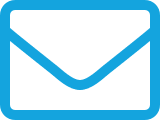 Email Summaries
Get a daily digest of what news has affected your stock
Filter tools by Watchlists
Set up the other Benzinga Pro tools to filter by your Watchlist!. This will give you a dedicated feed of only news and alerts about the tickers in your Watchlist.
Filter by Watchlist:
Newsfeed
Calendars
Signals
Frequently Asked Questions (FAQ)
You can create as many Watchlists as you would like.
Yes! You can create custom sound alerts and email alerts. You can also turn on email summaries at the beginning and end of the trading day.
Yes! You can use Watchlists in many of the Benzinga Pro tools, including Newsfeed, Calendar, and Signals.