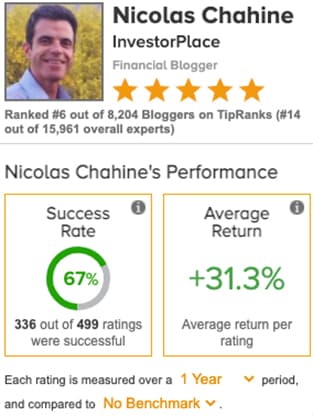 "Hi, my name is Nic Chahine and I've been trading professionally for over 20 years — and 11 years with Benzinga. In my options mentorship program, you'll learn how to protect your downside during bear markets and capitalize on trends … without all the stress of getting started and adapting to market volatility …
… because I teach step-by-step in the simplest terms possible, and ensure that you ALWAYS know what's really going on in the market along with every trade I make.
You don't have to be an expert to start!
In addition to daily video calls, I will give you daily trades that you can make without sitting at your computer all day.
Every trading day from 9am-4pm ET, you'll get trade callouts, answers to your questions and high-quality discussion about opportunities to profit.
But I also want to teach you to stand on your own!
By joining the Benzinga Pro Options Mentorship program, you'll be invited to join me and the Benzinga Pro community for weekend strategy sessions where we cover over 100 stocks & cryptocurrencies, go over charts and set a game plan for the week ahead.
Lastly, my program includes all the other professional tools and information on the Benzinga Pro terminal, so you always know what's happening in the market before major price changes.
Click here to register for one of my intro sessions so we can chat:
Live Day Trading Room 8 Hours/Day
Live call-outs for trading opportunities
Ask Nic about any company or trading opportunity
Earn While You Learn with Daily Trade Picks
Receive daily trade picks with a 10-15 minute video explaining each trade. You don't have to sit in front of the computer all day to immediately start boosting profits with our strategies!
Weekend Charting Review analyzing over 100 companies
Includes spreadsheet with notes and links to all the charts
You can request companies for Nic to cover on the weekly session
Daily Trade Plan
Daily updates on the overall market
How those market changes affect individual trades
Every Essential Feature Plus:
Trading Mentorship & Education from Leading Trader, Nic Chahine
Daily trade picks with 10-15 minute video each
Live trading every day with Nic from 9am-4pm EST
Access to the Options Inner Circle Chat Room
Regular Market Overview to Match Nic's Winning Trading Strategy (70% win rate with 33.4% avg. returns)
Charting Lesson every Sunday with over 100 companies
Unusual Options Activity
Bonus videos throughout the week