Amazon Stock Breaks Out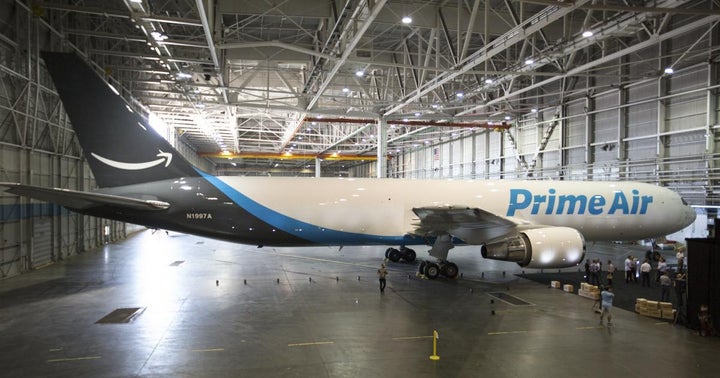 Everyone is talking about the Amazon.com, Inc. (NASDAQ:AMZN) breakout, but that could be a problem. On Wall Street, when everyone agrees, things usually go the other way.
Levels around $3,520 were clear resistance for Amazon four times over the last year. It kept a ceiling on the price. Now the shares have finally broken through.
When a stock makes a large move through a resistance level like Amazon did, there is typically some profit-taking. Sometimes it knocks the shares all the way back to the level.
At that point, there will be an important signal: if $3,520 converts into a support level, it will set the stage for a new uptrend to form.
But if there isn't support, the shares could go into a steep sell-off.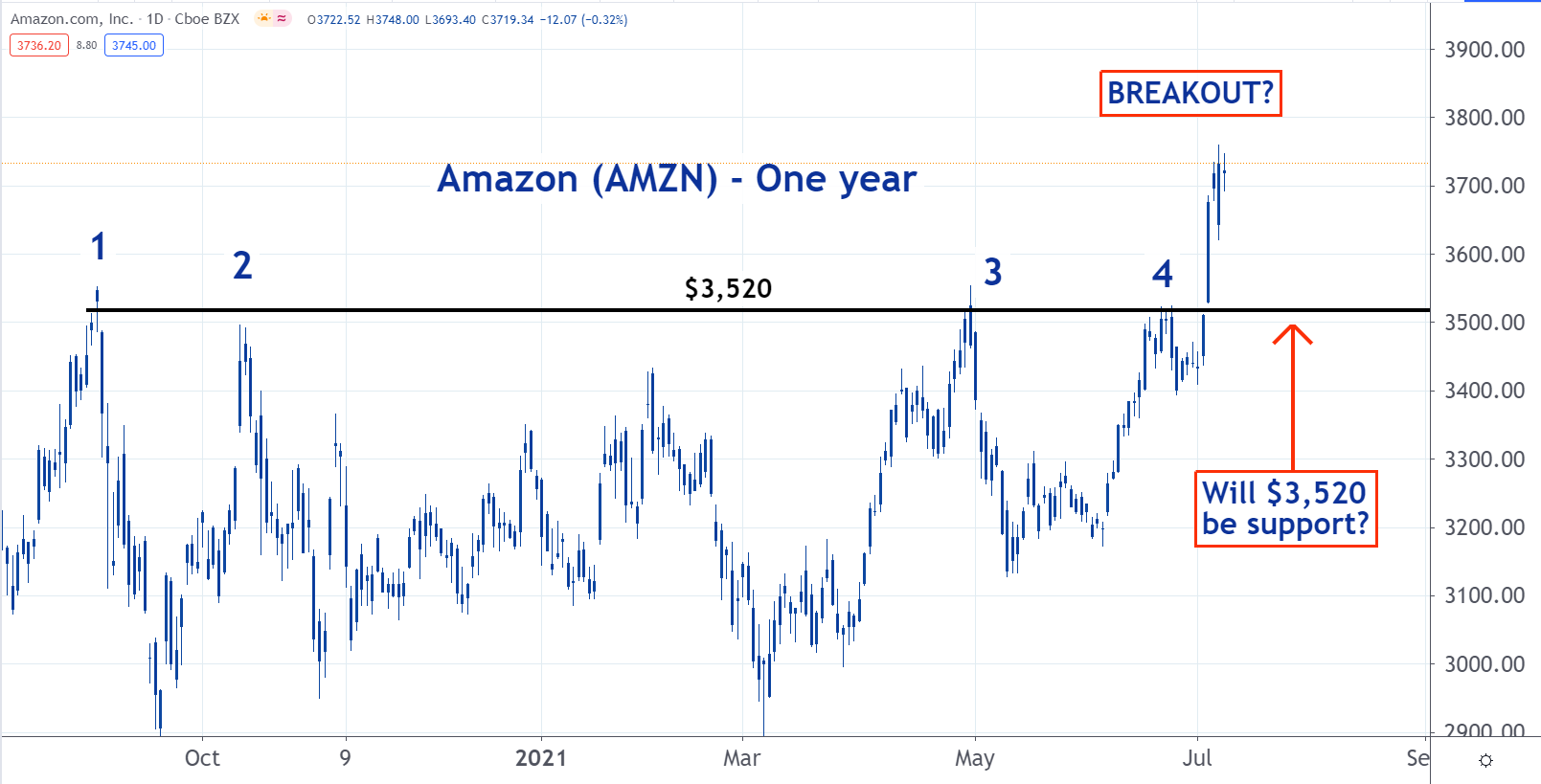 © 2021 Benzinga.com. Benzinga does not provide investment advice. All rights reserved.
---