Wynn Investors Are Banking On The Public Spending Hot Summer Days In The Desert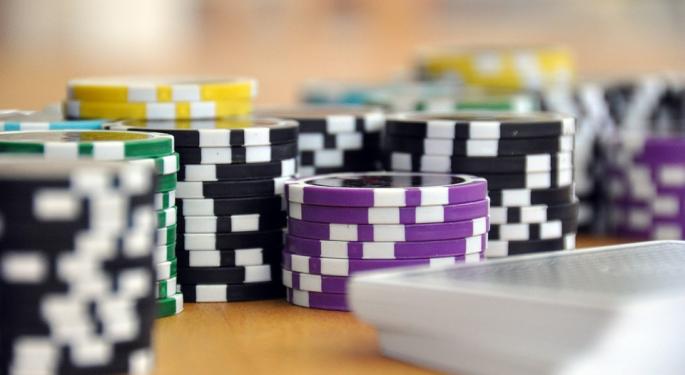 Wynn Resorts, Limited (NASDAQ: WYNN) closed at $99.99 in Thursday's session and passed the triple digit mark after-hours. One day removed from a volatile session on Wednesday, which saw the issue trade down to $85.72 before rebounding to close at $89.55, the issue crossed into triple digits ($100.84) at one point in the day.
100% Upside In 3 Months, But Longer-Term Pain
That marks the highest level for the issue since it peaked on August 11 at $102.43. Also, it represents a nearly a double since it bottomed only January 13 at $51.63. Although the recent rally is impressive, any investor that purchased the issue any time from August 2012 until August 15, 2015 is still under water.

Wynn's 5-year chart.
Do not forget, this high-flier peaked in January 2014 at $248.31 and dropped nearly $200 before finding a bottom.
Why The Recent Strength?
The catalyst for the volatile session was the release of preliminary Q1 results that were shy of Wall Street expectations. That is all forgotten now as before the day's open, the company announced a new major strip project called Wynn Paradise Park.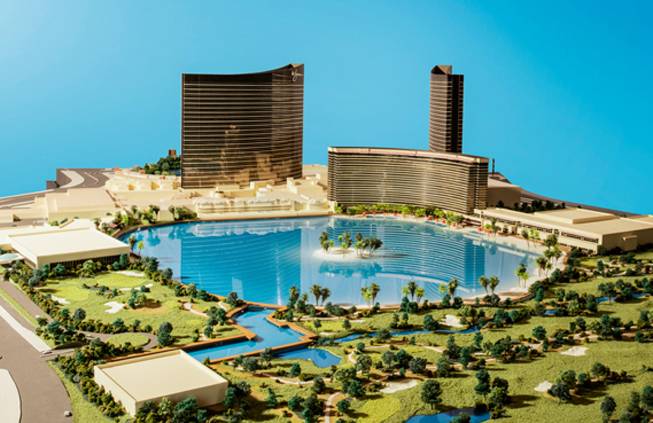 A concept of the project.
The complex will feature a 38 acre lagoon with a mile-long white sand beach, boardwalk and a nightly fireworks display. The recreational lake concept is estimated to cost $1.6 billion and will be replacing a 130 acre golf course operated by the company.
What's The Street Overlooking?
What the Street may be overlooking is the reason the company is replacing the golf course with this jumbo and expensive complex -- the golf course only brought in $5 million in adjusted earnings.
Starting in May, the temperature highs in Las Vegas reach the 90s and reached 100-plus between June and August and hover in the mid 90s in September. Unless customers were teeing off in the early morning, playing on the course during the day would be unbearable.
That same problem will face the new park. In order for resort to attract customers during blazing summer months, the company may have to offer some serious discounts, while income from the other seven months must more than offset those discounts.
According to Bloomberg, Wynn said it expects to generate as much as $850 million in EBITDA from the resort by 2017. Telsey 's David Katz put his annual resort earnings estimates at $300 million to $400 million.
There's no doubt Steve Wynn has been a major innovator in Las Vegas, but the concept of the public flocking to Las Vegas during the summer is something that investors should track closely if the company is to recoup its 10-digit price tag.
Posted-In: Technicals Opinion Movers Trading Ideas Best of Benzinga
View Comments and Join the Discussion!