6 Technical Levels Traders Are Watching Amid The FOMC Drama
It's almost time for the FOMC's December meeting. Some investors are betting on a rate hike, while others aren't. Regardless of the Fed's decision, it's important to track what technical levels the markets are eyeing.
Call Levels, which tracks technical levels its user base is watching, recently shared some charts with readers. "Expect tremendous volatility in USD, Gold and Tech Stocks regardless of the [rate decision]," a new report from the company explained.
Users are watching a range between $36.963 and $37.142 in Crude oil futures (CL:NYMEX). At the time of this writing, futures broke above the high point of this range near $37.32. It's unknown how a rate hike will affect the price of oil.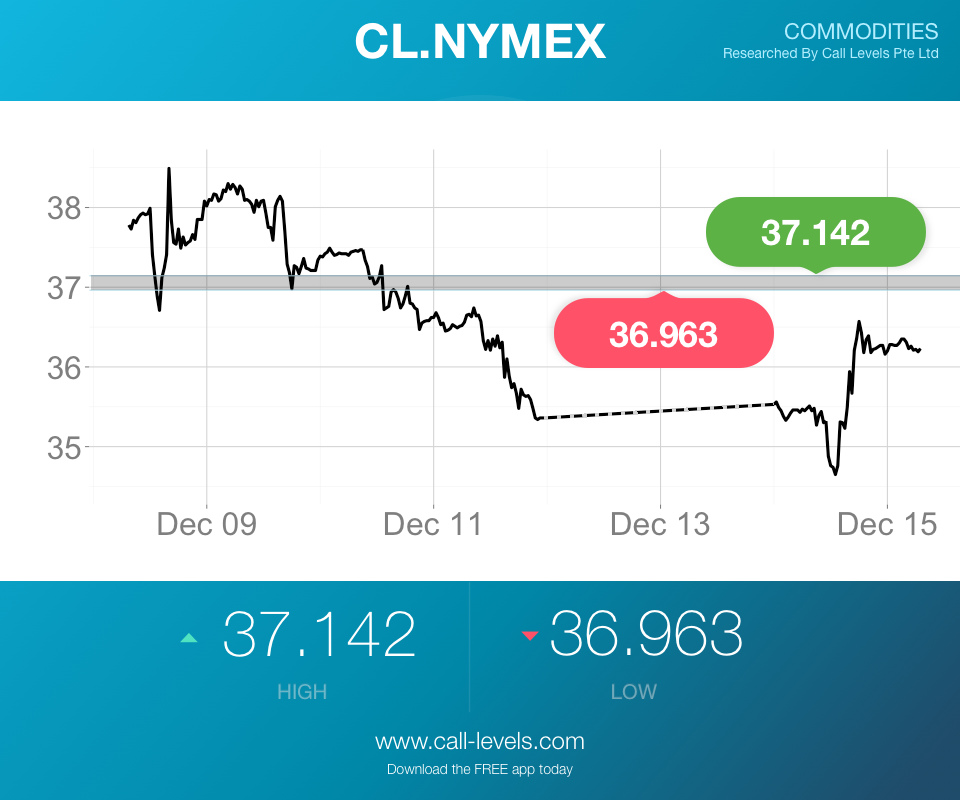 The Aussie-U.S. Dollar pair, which has traded in a range between 0.72 and 0.73 over the past week, is also being watched by Call Levels users. The platform reveals users are watching a high of 0.726 and a low of 0.721 in the pair leading into the FOMC decision.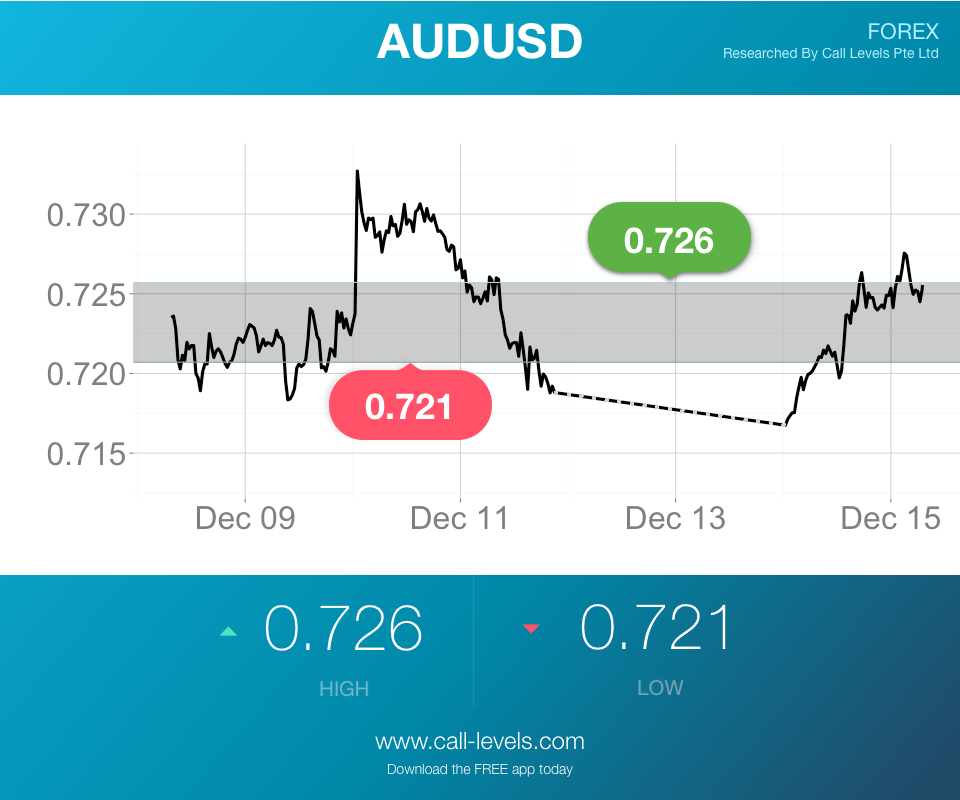 Lastly, gold is also on users' collective radar. A range of $1,074.697 and $1,069.342 is being watched mid-day Wednesday. Notably, gold prices rose more than 1 percent ahead of the FOMC meeting.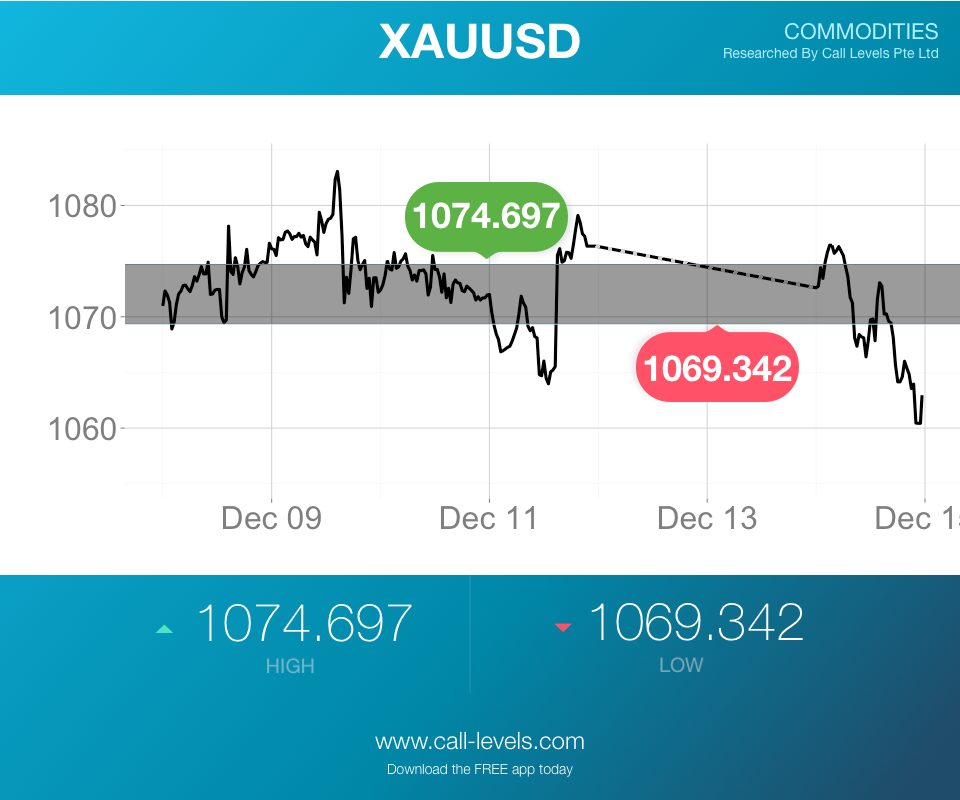 Any comments, opinions, perspectives and analyses, including but not limited to views etc. are that of the author's own, and in no way can be perceived as professional investment advice. Examples of analyses, calculations performed within the Content are only examples taken from Call Levels App. These analyses, calculations etc. should not be treated as professional investment advice, strategy or any variant of such forms as they are based only on limited and open source information. All prices, data and calculations are correct at the time of posting.
Posted-In: technical levelsTechnicals Commodities Previews Federal Reserve Markets Trading Ideas
View Comments and Join the Discussion!