Magnet Trades: The Case of Eli Lilly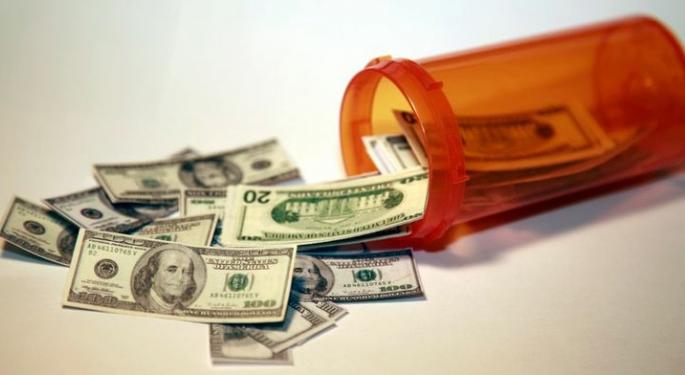 Every once in a while, a key technical level becomes so relevant that every time a stock moves away from that level, it gets pulled back towards it. I call these types of levels "magnets".
Take for example the $55 level on Eli Lilly (NYSE: LLY). For the past 8 trading sessions, LLY has found incredible support at this level. In fact, it has bottomed near the $55 level in each of the past 8 trading sessions. Every time the stock starts to pop, it gets pulled back by the force of the 55 magnet.
g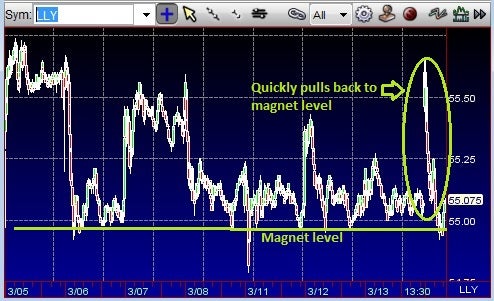 Technically, the magnet continues to hold for a number of possible reasons:
1) Traders have identified this area as support and continue to buy the stock in this area. As the stock rallies, those same short-term traders scalp out of their longs which doesn't allow the stock to gain any significant upside momentum. Eventually the stock just collapses back.
2) Short-term traders have identified the relevance of the 55 level and continue to short the stock when it pops. Again the stock cannot gather any upside momentum to break the force of the magnet.
Regardless of the cause, if a trader can identify these magnet levels early on, there can be some significant opportunity to profit from these "Magnet Trades", by simply fading the moves away from the level of significance.
To learn more about magnet trades and other trading strategies, join Dennis Dick and Joel Elconin every morning on their Premarket Info show.
Posted in: Technicals Trading Ideas Best of Benzinga