Office Max (OMX) Showing Signs of Reversal and Undervaluation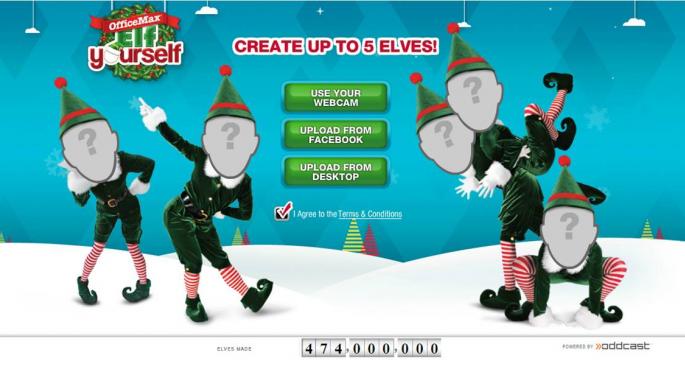 Shares of Office Max (OMX) have been on a significant decline since their all time high of $52 in April 2007. Shares have reached a recent 52-week low of $4.10 in July 2012 and a 52-week high of $10.62 in November 2012. OMX closed at $9.92 as of 1/14/13 up 142% since the 52-week lows. The websites holiday Elf yourself is another huge success for the second year in a row with more than 41 million users.
OMX has had 6 consecutive positive earnings estimate surprises over the last 6 quarters. 4th quarter earnings estimate for the end of February are $.14 eps and revenue of $1.8 billion. Annual estimates are $.76 eps and $7.0 billion in revenue. I believe OMX is undervalued with significant upside for the following reasons. Price-to-earnings multiple for OMX is at 16x 2011 earnings under industry average of 21.7x 2011 earnings, if shares trade up to industry standard they would price in at $13.45. Based on 2012 $.76 eps earnings estimate, which will likely be beaten pending a good 4th Q, shares currently trade at a 13x PE, calculated up to industry average shares would price in at $16.49 representing a 69% upside potential. Looking at a price-to-book valuation, OMX has a 2011 book value of $6.62 per share resulting in a P/B ratio of 1.5x slightly under the industry average of 1.7x. Using the industry average we get a price per share value of $11.25.
Technically OMX is in an uptrend on the weekly chart trading slightly below the 200 simple moving day average at $9.94, which is also right below the 5-year downtrend line. The weekly chart shows support at $8.30 and resistance at $10.50. The RSI is near overbought areas. The MACD crossed the zero line back in August 2012 and is trending upwards.
Daily chart shows a bullish uptrend and a potential bull flag formation. A break above $10.50 will bring more upside, which is confluence of both the weekly downtrend line and resistance level breakout. Daily support at $9.15, resistance at $10.50.
See the original article HERE. Head over to The Smarter Investor for more actionable technical analysis.
Posted-In: Technicals Trading Ideas
View Comments and Join the Discussion!