EXCLUSIVE: How This $22 Million Company Is Changing Mobile Commerce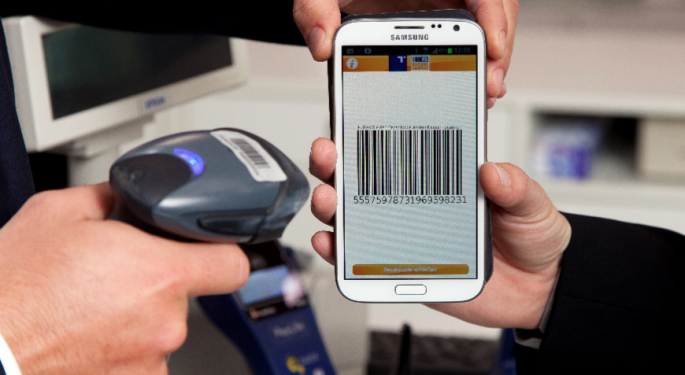 The following is an interview from Tom Shaughnessy. The corresponding video can be seen here. Members can access full interviews here.
Spindle Inc (OTC: SPDL)'s CEO Bill Clark has joined us to educate investors on the company's key mobile commerce solution (Yowza), and how Spindle is breaking into the mobile commerce marketplace.
Spindle is a $22 million microcap company.
Topics Covered In This Interview Include:
What is Yowza, the company's marketing and payment processing application?
The advantage of using Yowza - along with 2 million mobile users and 17,000 brands.
How Spindle is unifying mobile commerce along with its dual market development approach to drive sales.
Key revenue drivers and how favorable market trends could impact the company moving forward.
How Spindle will target the projected $617B mobile payments market in 2016.
How the company is redefining social engagement, to the benefit of both consumers and merchants.
Spindle's use of pushing offers across multiple applications, real-time reporting and geolocation to reach customers like never before.
Key insight from the company's CEO Bill Clark, in this exclusive interview.
Members Can Access The Full Interview Here
---
Dont miss SecretCaps' latest microcap report for 2015 - To Be released this Monday January 26
---
By viewing this post you agree to SecretCaps' full disclosure. This post is strictly informational and is not investment advice.
Image credit: Richard Tanzer, Wikimedia
Tags: Mobile commerce Spindle
Posted in: Small Cap Analysis Exclusives Trading Ideas Interview Best of Benzinga