Sunedison, Tesla, SolarCity And 3 More Stocks Hot In Short-Selling Circles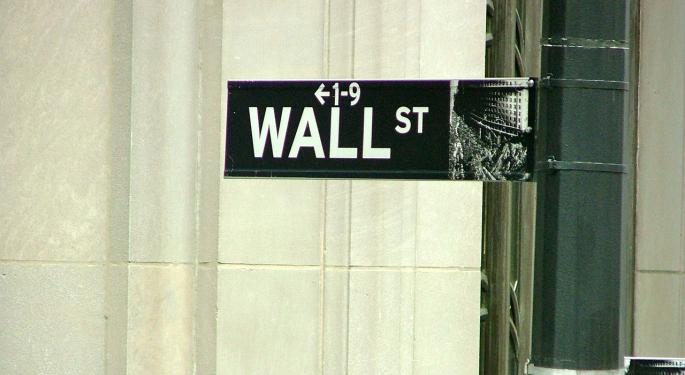 Every week, FIS' Astec Analytics provides its clients with intra-day short-selling market data. The firm's top pick from a securities lending perspective this week was Tesla Motors Inc (NASDAQ: TSLA).
Other stocks that that saw plenty of short-selling activity included the following:
Below is a look at a list of top stocks in the Americas from a security lending perspective.
Tesla Motors
Tesla continued to surge last week, adding to an almost relentless upward trajectory that started in February 10 (shares have gained more than 58 percent). This spike led borrowing costs to very high values, especially as the borrow volume as a percentage of shares available rose by 1 percent over the week – even though actual borrow volumes fell 0.3 percent.
"The shares fell back a little towards the end of the week, meaning that Tesla shares closed at $227.75, down a shade under $5 net over the week," Astec analysts pointed out. "Could this be the turning point that the short sellers have been waiting for or just a flat spot in Tesla's acceleration?"
SunEdison
The market has punished SunEdison. As of last week's close, shares were trading down 94.75 percent versus where they were 12 months ago.
According to Astec's report, borrow volumes surged yet again over the past week, "breaking back over the 100 million shares level not seen since January." Consequently, borrowing costs were also pushed higher, however, "with a collapsing share price this is of little consequence as far as the borrowers are concerned. With news breaking this week that bankruptcy is a real possibility, it seems that the sun is about to set on this renewable energy company."
Related Link: Sunedison Plunges Under $1 Following Report Of SEC Probe, TerraForm Global 8K
United States Steel Corp
U.S. Steel's stock has suffered the consequences of cheap steel imports and tumbling demand for its products. As of February, shares were down about 73 percent compared with 12 months earlier. The stock has managed to recuperate since that low point, having regained more than 136 percent of their value.
While shares remain well below their 12-month high, short sellers have still been closing off their stakes and taking profits since the mid-February. Nonetheless, "the rate of change has increased, with 10 percent more positions closed in the last week alone, leaving the total borrow volume well below half its level at the start of the year," Astec said. "With the potential for a more protected marketplace, rising demand and decreasing short interest, there are positive signs in place for United States Steel."
Transocean
Transocean has felt the consequences of the depressed oil prices. Closing last week at $9.38, the stock is trading substantially below the 12­-month high of $21.39 in May 2015.
"Borrow volumes, taken here as a proxy for short interest, have decreased recently, falling around 8 percent in the last week and down 25 percent from the 12­month high in March 2015," the note explicated. Shares fell to a 12-month low of $8.23 on February 25, before rebounding to $12.71. This recoup "attracted a brief focus from renewed short selling, where a few million shares sold short took advantage of the shares retreat back to $9.38," the experts stated. "Oil, gas and associated industries remain on close watch from short sellers ready to take advantage of any potential mispricing, almost no matter how brief."
SolarCity
SolarCity's stock has become one of the most expensive to borrow in the U.S., as the stock price continues under pressure. However, the stock managed to recuperate over March, driven by rumors about billionaire Elon Musk considering taking the company private, and a few other events.
But over the past few days, "support has dwindled away and the shares have once more dropped towards the $20 mark, closing last week at $22.22, or a little over one third of the 12­month peak of over $62.60," Astec said. "Multiple new announcements of new solar projects, such as five on U.S. Navy bases, and a new equity fund to finance further projects are seeming to do little to help the ailing share price, while the short sellers continue to circle the company and maintain their positions irrespective of the rising costs."
Square
Finally, there's Square. "Last week the shares crossed into positive territory for only the second time since launch, despite some very disappointing earnings results, which raised questions among many observers as to whether the Square business model can really work," the report noted.
It should be noted that, since the company's IPO, short sellers have been building up their positions; borrow volumes now stand barely under 19 million shares, or 65 percent of the free float. This means "the demand from borrowers is stretching supply and pushing the borrow costs upwards. As the borrow costs rise, short sellers' resolve will be tested, especially given the recovering share price. But if the company cannot prove its business model, Square could well lose its edge."
Disclosure: Javier Hasse holds no positions in any of the securities mentioned above.
Posted-In: Astec Analytics FISShort Ideas Top Stories Movers Trading Ideas Best of Benzinga
View Comments and Join the Discussion!