The Biggest Startup Busts Of 2015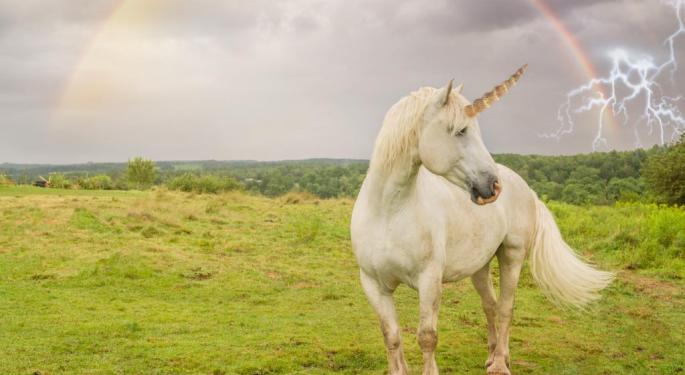 According to a Startup Genome report, 92 percent of startups fail within three years. Most often, startups go sour by trying to scale too quickly, spending too much on marketing, hiring too quickly or launching prematurely — regardless of whether they were able to raise any money.
So there's nothing newsworthy about your average failed startup. Some failures, however, can be more surprising and more catastrophic than others. The worst flameouts tend to follow a similar recipe: a charismatic founder, doting coverage in the press and millions in venture funding. One month, these young businesses look like the next Facebook. The next month, they've joined the ranks of the failed masses.
With this in mind, FindTheCompany pored over thousands of failed startups to find the worst busts in 2015. Specifically, we ranked the companies by total funding — the more the cash, the more disappointing the failure.
#11. Circa
Total Funding: $4 million
Primary Founder: Matt Galligan
Year Founded: 2011
Circa was a mobile app that allowed users to follow news events as they unfolded. Matt Galligan and his team hoped they could build a business around the new ways people followed world events.
Like so many other online and mobile news startups, however, Circa never had a working revenue model. The company eventually ran out of money and shut down.
#10. Balanced
Total Funding: $4.2 million
Primary Founder: Martin Tamizi
Year Founded: 2010
Balanced was a peer-to-peer marketplace built for small businesses.
Tamizi and his co-founders hoped their full marketplace solution — which would handle both customer purchases and payments to suppliers — would help the company stand out.
While Balanced built some early momentum, the startup couldn't keep pace with rival Stripe. Stripe absorbed Balanced in 2015 in a loosely defined "transition deal."
#9. Grooveshark
Total Funding: $4.55 million
Primary Founder: Sam Tarantino
Year Founded: 2006
Grooveshark was an online streaming music service where users could upload and share songs for free. From the beginning, the startup faced legal turmoil, with Sony Music Entertainment, Warner Music Group and others claiming the site violated copyright laws.
The startup took a big blow in 2011 and 2012 when Apple and Facebook, respectively, removed the Grooveshark app from their stores. For the next three years, the company bled cash before shutting down in April 2015, as part of a lawsuit settlement.
#8. Better
Total Funding: $5 million
Primary Founder: Geoffrey Clapp
Year Founded: 2013
Backed by Mayo Clinic, Better was supposed to be "the AAA for healthcare." The app would connect users to "Personal Health Assistants," who would help manage the logistics of America's complicated health system.
Co-founder Geoffrey Clapp has promised a post-mortem, but for the time being, details about the demise of the company are scarce.
#7. Shopa
Total Funding: $12.4 million
Primary Founder: Ziyad Makki
Year Founded: 2012
Shopa, a London-based fashion shopping site, tried to connect clothing purchases to social media. Users could post their latest outfit through Shopa's app, then get feedback and recommendations from friends.
The founders never explained exactly why things didn't work out, but the online clothing space has always been tricky, and a social app's success comes down to the community. It's likely the site simply didn't generate enough sales.
#6. GigaOM Media
Total Funding: $22 million
Primary Founder: Om Malik
Year Founded: 2006
Om Malik was among the first tech blogging personalities to turn his craft into a true business. He started GigaOM in 2006, a tech site with an emphasis on smart analysis and deep dives into gadgets, companies and entrepreneurs.
The site had a good run for the first several years, but like many editorial ventures, GigaOM's business model became harder and harder to maintain. In 2015, the site abruptly ceased publication, citing financial trouble.
#5. QBotix
Total Funding: $23.5 million
Primary Founder: Wasiq Bokhari
Year Founded: 2010
QBotix was vintage Silicon Valley. The startup built robots that would intelligently reposition themselves to stay pointed at the sun, all the while generating solar power. It was a clean tech solution both geeky and environmentally friendly.
Whether the concept was a little too inventive, or the market simply wasn't ready, QBotix never gained enough momentum. For now, we'll have to stick to stationary, less nerdy clean tech.
#4. Nebula
Total Funding: $29.475 million
Primary Founder: Chris C. Kemp
Year Founded: 2011
Funded by Kleiner Perkins and Highland Capital Partners, Nebula was a legitimate tech darling, a company with frequent mentions in the press and a future as bright as any startup.
The concept was noble: turn your existing server room into a high-performance data center, just like Apple's, Amazon's or Google's.
The founders conceded that people didn't understand the technology as well as they'd hoped, and many potential customers opted for simpler solutions from the big brands. In 2015, they packed it up.
#3. Secret
Total Funding: $36.6 million
Primary Founder: David Byttow
Year Founded: 2013
Founded by a former Square Wallet lead, Secret was briefly a viral hit within the tech community. The pitch? Share anonymous secrets with your friends and community.
Like Twitter, it all came down to the community, and for a little while, it looked like Secret would be the next big social network. The app occasionally produced legitimate secrets about other hot startups or specifications for an upcoming Apple product.
In 2015, Byttow announced that he was winding down the company, citing a glut of malicious rumors meant only to harm other individuals. The app hadn't produced the culture he had envisioned, and so he pulled the plug.
#2. Homejoy
Total Funding: $39.7 million
Primary Founders: Adora and Aaron Cheung
Year Founded: 2010
Homejoy had the support most startups can only dream of: nearly $40 million in funding, with Y Combinator, Andreessen Horowitz and Google Ventures all on board.
The platform helped connect customers with house cleaners, leveraging technology to make the process simple and painless. It was the classic Uber model: fixed prices, speedy service, mobile convenience.
That said, Homejoy never became profitable, and the founders got bogged down in worker contract disputes. Were the cleaners contractors or full-time employees? In 2015, the Cheung siblings shut it down.
#1. Quirky
Total Funding: $184 million
Primary Founders: Ben Kaufman
Year Founded: 2009
Between Kleiner Perkins, General Electric and Andreessen Horowitz, Quirky raised over $180 million in its six-year existence. It had a charming founder in Ben Kaufman, who could work the press circuit year after year. It had an inventive business model: people submit inventions, companies agree to develop them. The startup was even featured in a reality TV show in 2011.
According to Kaufman, it was harder to pick winning and losing inventions than he predicted. He pivoted toward big brands during the company's last few years in an attempt to save the business. It was the right move financially, but the community felt uneasy about the new emphasis. In the end, the good inventions were too inconsistent, and the business failed.
The preceding article is from one of our external contributors. It does not represent the opinion of Benzinga and has not been edited.
Posted-In: startup busts startupsShort Ideas Startups Small Business Trading Ideas Best of Benzinga
View Comments and Join the Discussion!