6 Things The Bulls See In Exxon Mobil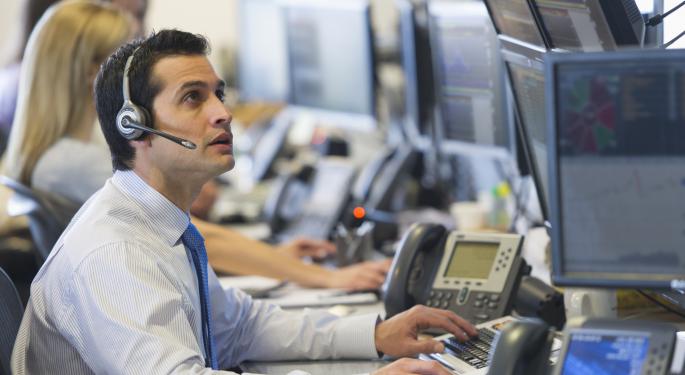 Exxon Mobil Corporation (NYSE: XOM) shares have rebounded nearly 10 percent after a very tough go of it for months on end.
Now, however, Exxon may be approaching the first of many technical hurdles that stand in the way of further upside.
Will crude oil provide a much-needed lift? Or will the commodity falter once again and drag the Exxon bulls with it?
What The Bulls See...
• An enterprise value of $414 billion that slightly trumps a market capitalization of $406 billion
• A price-to-book ratio of 2.21
• A price-to-sales ratio of 1.01
• Net profit margins of 8.53 percent that spin off more than $11 billion in positive levered free cash flow annually
• A debt-to-equity ratio of 11.57 percent
• A Treasury-beating dividend yield of 2.90 percent
What The Bears See...
• An (expensive) P/E of just over 13 when considering the 2015 estimates for negative revenue and earnings growth
• A technical outlook for crude oil -- by some analysts -- that have prices continuing to tumble to the low-$70s
The Technical Take
Technicians note that Exxon Mobil is likely to lift a bit further –- at least up to $95.90 -– before a potentially modest correction.
Related Link: A Technical Breakdown Of Mega-Homebuilder Lennar
The rally that has occurred over the last two weeks appears, to the technical crowd at least, to be wave "A" of an "ABC" upside correction. Once wave "A" terminates, they believe a downside wave "B" will commence and could eventually take Exxon down to $90.62. From there, a wave "C" move up to $98.27 is the current consensus from the technical crowd.
Once all of that is done in the short term, they are calling for another fairly significant move lower to $88.
Overall…
Exxon Mobil is unlikely to see an explosive multi-month move higher unless (and until) crude oil prices can close back above $85 per barrel.
As long as that does not happen, any upside in Exxon is likely to be limited to counter-trend rallies, much like the current one. In this environment, technicians try to limit buys to periods when the stock is near support or at the bottom of a recent trading range.
The first two such entry points appear to be $90.62 and $88.
Stock chart:

Posted-In: Exxon technical analysisTechnicals Trading Ideas Best of Benzinga
View Comments and Join the Discussion!