Options Outlook: Watch Out For Econ Numbers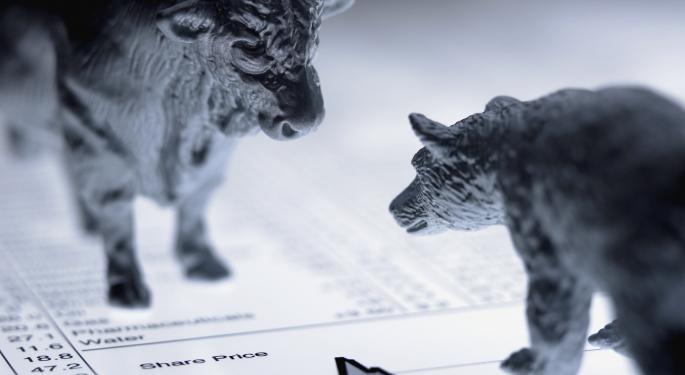 Scoreboard
Last week ended on a sour note for the bulls as Friday was a complete disappointment. Not so much for the final Friday score of -0.5 percent, but from where Friday started.
For example, the Nasdaq minis overnight overtook the July highs. Less than three hours into the session, oil spiked and took markets green; However, the oil breakout was a fake out, although it did close green. The market run fizzled and fell well short of overnight highs. They did try again late in the day only to lose it at levels that earlier in the day were support, which then flipped to resistance.
But it's not all bad news. The week ended green for the SPY and QQQ. The small-caps IWM had a red doji. Furthermore, October turned out to be a monster month for the bulls.
Related Link: High Hopes For Facebook, Disney Earnings This Week
Monday
Bulls have the chance to recover to Friday's highs, but will depend on how markets will react to economic news -- bad economic news should spark rallies. The U.S. government jobs numbers late in the week will be the catalyst to watch. Meanwhile, the ADP reports could give traders a preview of how the Friday reaction will be.
The weekly options open interest weekly setup still favors the bulls. The bears don't seem to be participating at this point, so they'd be the wrong horse to back with confidence.
The oil market is like biotech: Any day they can move up or down 5 percent on a surprise move in oil (for no fundamental or apparent reason).
Focus Points
How Apple Inc. (NASDAQ: AAPL) behaves around $119.30. Apple is a heavyweight and will move or weigh down markets and indices.
Small-caps still have a lot of catching up to do. They have bullish options weekly set ups for it, but they just need to commit to upside. They are likely to decide the direction of the next major market-wide move.
Economic reports mainly the government jobs data. There is a preview from ADP earlier in the week. Strong economic reports should be bad for equity market bulls and vice versa.
The week has the potential to be violent in either direction, so caution is warranted.
Levels
The indices are well setup to reach for new highs or revert to the lower range of late. The outcome is almost too binary.
Posted in: Previews Options Pre-Market Outlook Markets Trading Ideas Best of Benzinga