Options Outlook: Bulls Still Lacking Conviction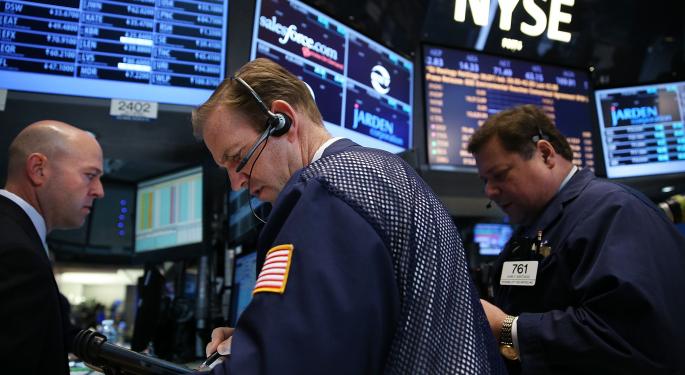 Scoreboard
The markets on Friday saw a strong open that went completely red on volume around midday only to spike back up into the close. This is representative of this period of trading led by uncertain traders. Conviction is lacking on both sides (more so on the bull side).
The drag on the bulls came from Apple Inc. (NASDAQ: AAPL), down over 1 percent most of the day. The small-caps were red within 30 minutes of the close. Regardless, the week closed green but with a sour taste as they let a huge pop slip.
This Week
Same set up still exists where the bulls could have an advantage (decent base from which to work). There is support below and some resistance above, but not formidable. The direction of the price action will start with and depend heavily on the China GDP data.
No one can forecast how the markets will react to the numbers. The data came out bad but slightly better than expectations, so the QE hopium buyers still have reasons to buy markets expecting more QE from China. Markets, however, are a bit stretched. It's hard to chase, although individual bullish stories are available.
The China data is a big one. That is the one that started it all, right?
Those who expect better markets in the quarter may consider a few worthy longs on weak days.
Note: Fundamental traders are stuck between the fear mongers and the technicians.
Watch small-caps and Apple this week. They have been hesitant to participate in these rallies and could be key to the success of the market bulls in general.
Tickers
Lululemon athletica (NASDAQ: LULU): Before going chasing, ask of it to show how it can breakout of this lid first.
SPDR Gold Trust (ETF) (NYSE: GLD): The breakout being halted a bit at an interesting point.
Starbucks Corporation (NASDAQ: SBUX): Huge rising wedge broke down. Debit put spreads could pay. It seems there is a tug of war between breakout to $63 and breakdown to $56. Outcome is a coin flip from here.
Posted in: Previews Options Pre-Market Outlook Markets Trading Ideas Best of Benzinga