Strategist Talks Options Activity In Twitter, Facebook And Yelp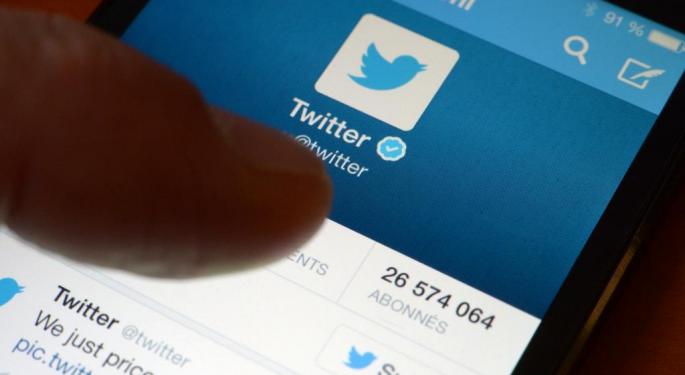 Benzinga on Tuesday spoke with TD Ameritrade Chief Strategist JJ Kinahan about options activity in Twitter Inc (NYSE: TWTR), Yelp Inc (NYSE: YELP) -- both scheduled to announce financial results after the market closes -- and Facebook Inc (NASDAQ: FB), which will report on Wednesday evening.
Twitter
Analysts at TD Ameritrade have seen big options activity in the company ahead of earnings: 2 1/2 times the normal amount of calls, and 3 1/2 times the regular amount of puts.
What's interesting to the strategist here is that the implied volatility is at the 80th percentile for the year. Kinahan noted that, "obviously, the stock is rallying pretty strong into earnings today." Shares were up more than 4 percent.
Kinahan added that there's been "no particular pattern in terms of buyers and sellers." The firm has seen "both sides being played out pretty well here."
The implied move is about 12.5 percent.
Facebook
The social media behemoth is expected to move 8.5 percent on earnings. Kinahan highlighted that the stock's implied volatility is at the 87th percentile, higher than Twitter's.
The firm has been seeing strong options activity ahead of the report, "about 1 times the amount of normal calls, 1 times the amount of normal puts trading in there."
"There have been some pretty good size spreads trading in there," Kinahan said, pointing out one move in particular. "A client sold the July $87 put in order to financing the purchase of the July $97.5-$107 calls."
However, it is not clear what other stock was against that trade. On it's own, it's a very bullish move, he said.
Yelp
Yelp's stock has a 13.3 percent move priced in, while implied volatility stands at the 90th percentile.
The strategist went on to say that the puts have traded almost five times the normal amount, and the firm has seen a lot of buyers of the July $29 and July $30 puts. This means the market is relatively bearish on the stock, as speculation mounts.
Posted-In: JJ Kinahan TD AmeritradePreviews Options Exclusives Markets Trading Ideas
View Comments and Join the Discussion!