Did Markets Ignore The Revision To Friday's Jobs Number?
Check out the video below for a full outlook on this week's options market:
Scoreboard
Friday ended on an up note: DOW (+1.5 percent) , SPX (+1.35 percent), NDX (+1.3 percent), RUT (+0.77 percent). This was a classic relief pop. Relief pops are usually shortable. Friday's move was mostly on the fact that something bad did not happen.
Traders would have hated a jobs number that was too low or too high. So a number that is line was welcomed with buy orders. For some reason, markets and the media ignored that there was a revision to last month's number: The March report was revised down to only 85,000 jobs.
Another sign that this was a relief pop was the early VIX crush down 12 percent at the open; It closed down 15 percent ($12.86). The closer to $12 the more likelihood of equity market challenges. It is important to note that small-caps lagged the broader indices.
This market run-up came in the face of Janet Yellen's words that freaked out markets: "Equity valuations generally are quite high."
Ranges
All the ranges played out within the author's expectations. The meander trade continued with support below and resistance above. That's why Iron Condors are a decent way to generate income. However, active traders would be best served if trades are well-balanced. Once the stalemate ends, it will likely hurt those with heavily biased market weight one way or the other.
The weekly candles were not too pretty, especially in SPY and IWM; less so in QQQ.

VIX: Red, even though uncertainties at hand didn't wane.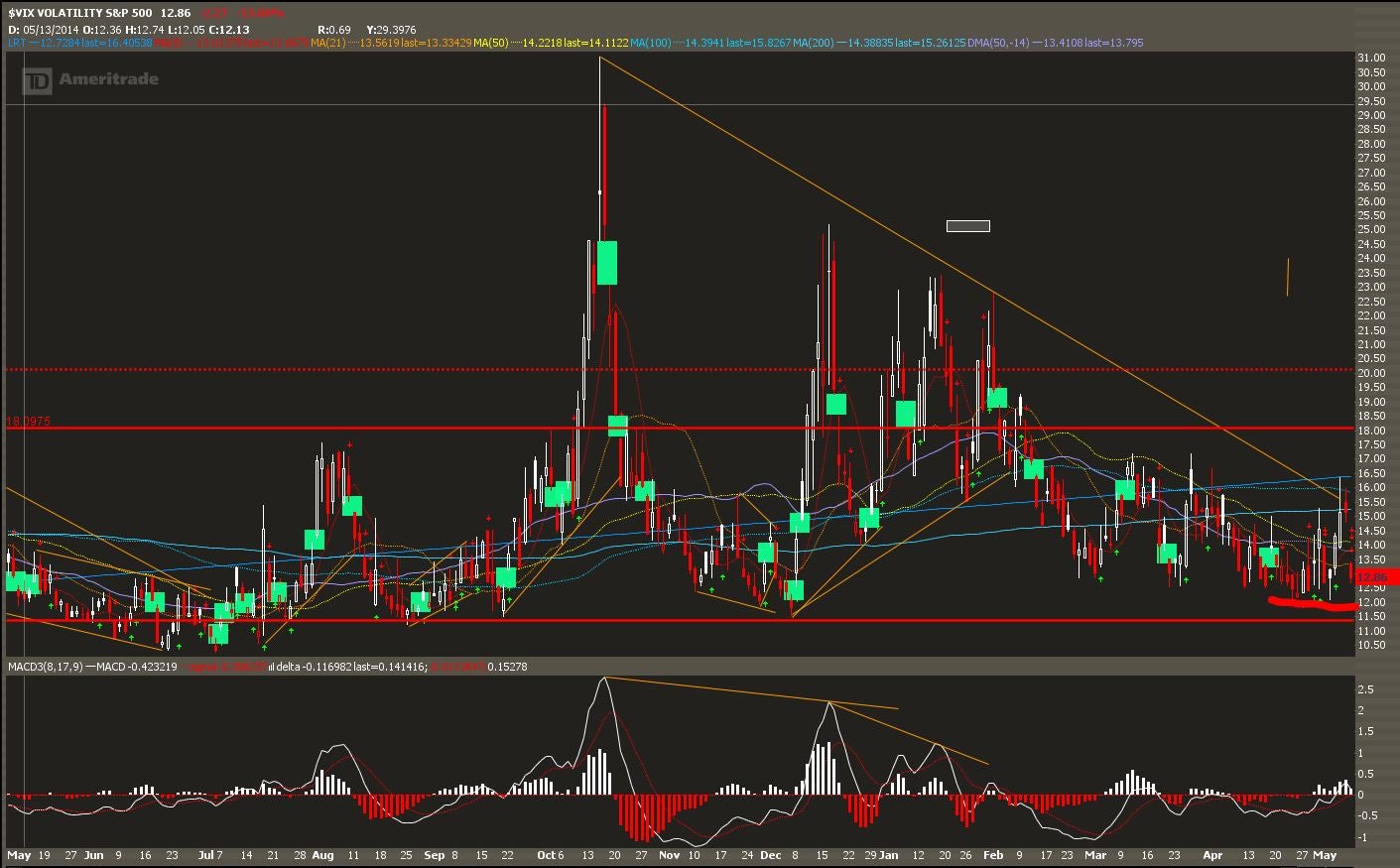 Variables: No Change in thesis. Grexit, China, Rates and Currency
Tickers
Yelp Inc (NYSE: YELP) now has the potential to break-out if can overtake the $51.50 area.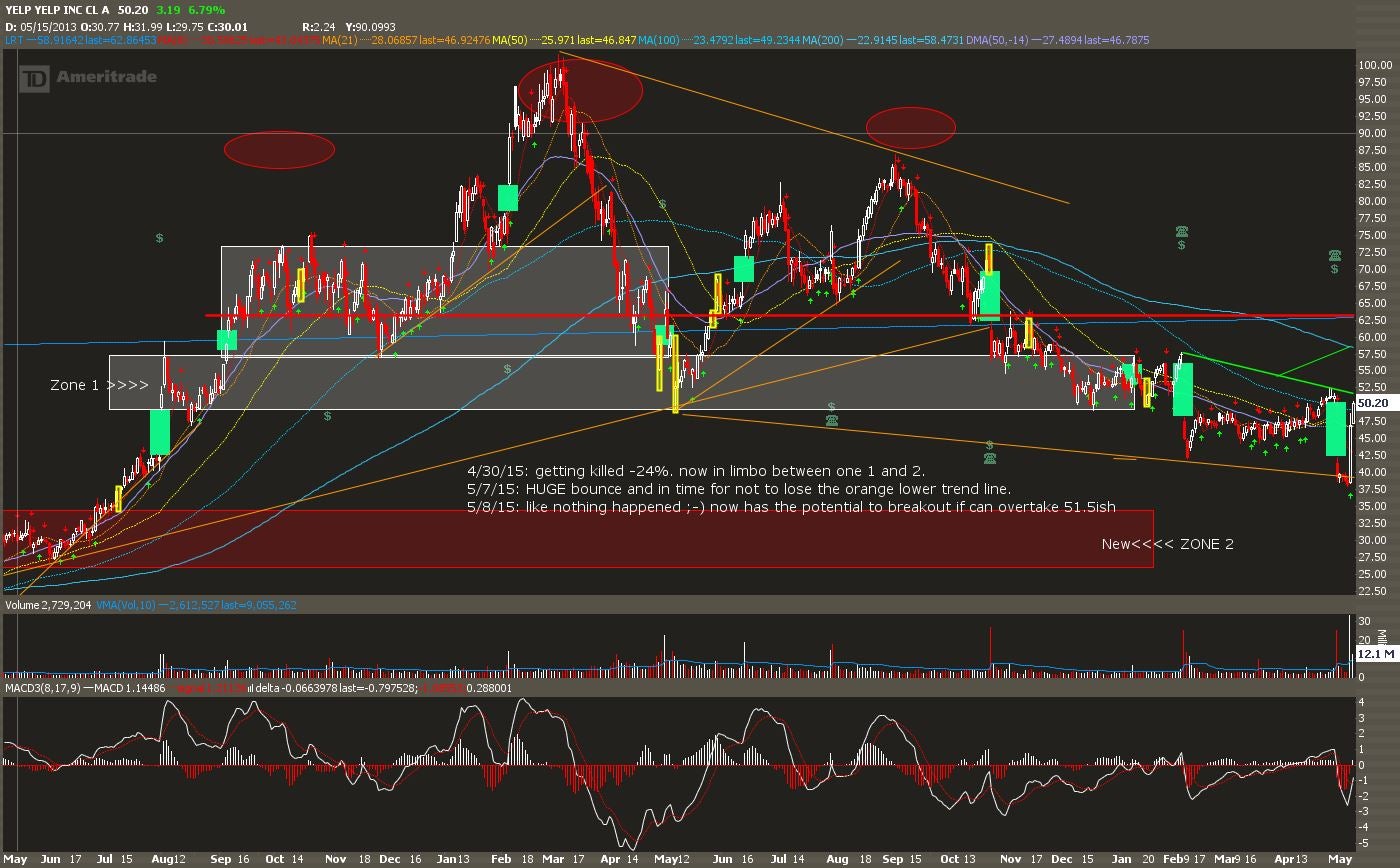 salesforce.com, inc. (NYSE: CRM) did not price out the whole buyout rumor move. Lotto puts could pay.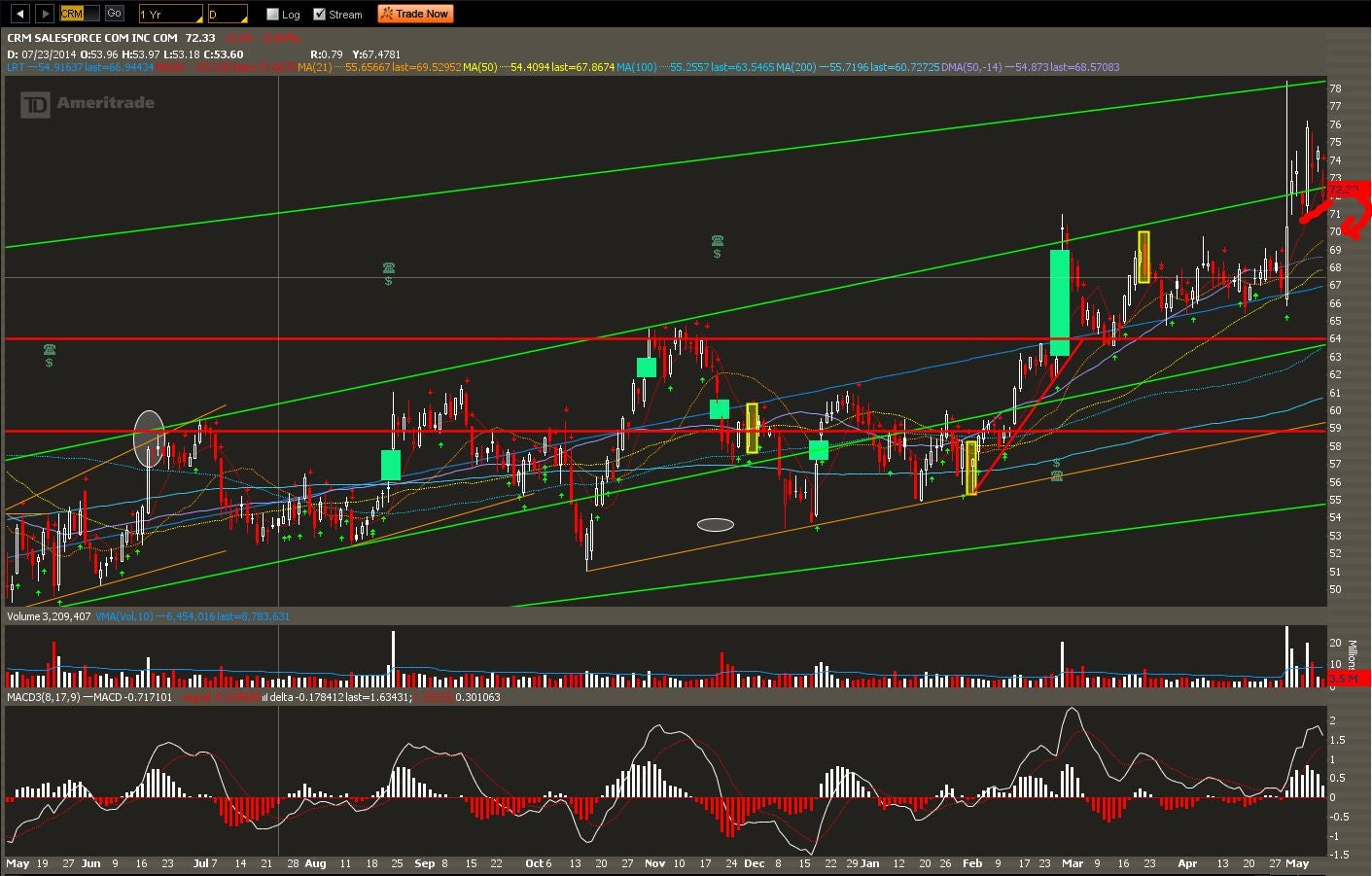 Walt Disney Co (NYSE: DIS) saw a nice bounce on a market-wide 1.4 percent day. Needs to hold the green line. If markets in general hold up, it could be a decent debit call spread opportunity.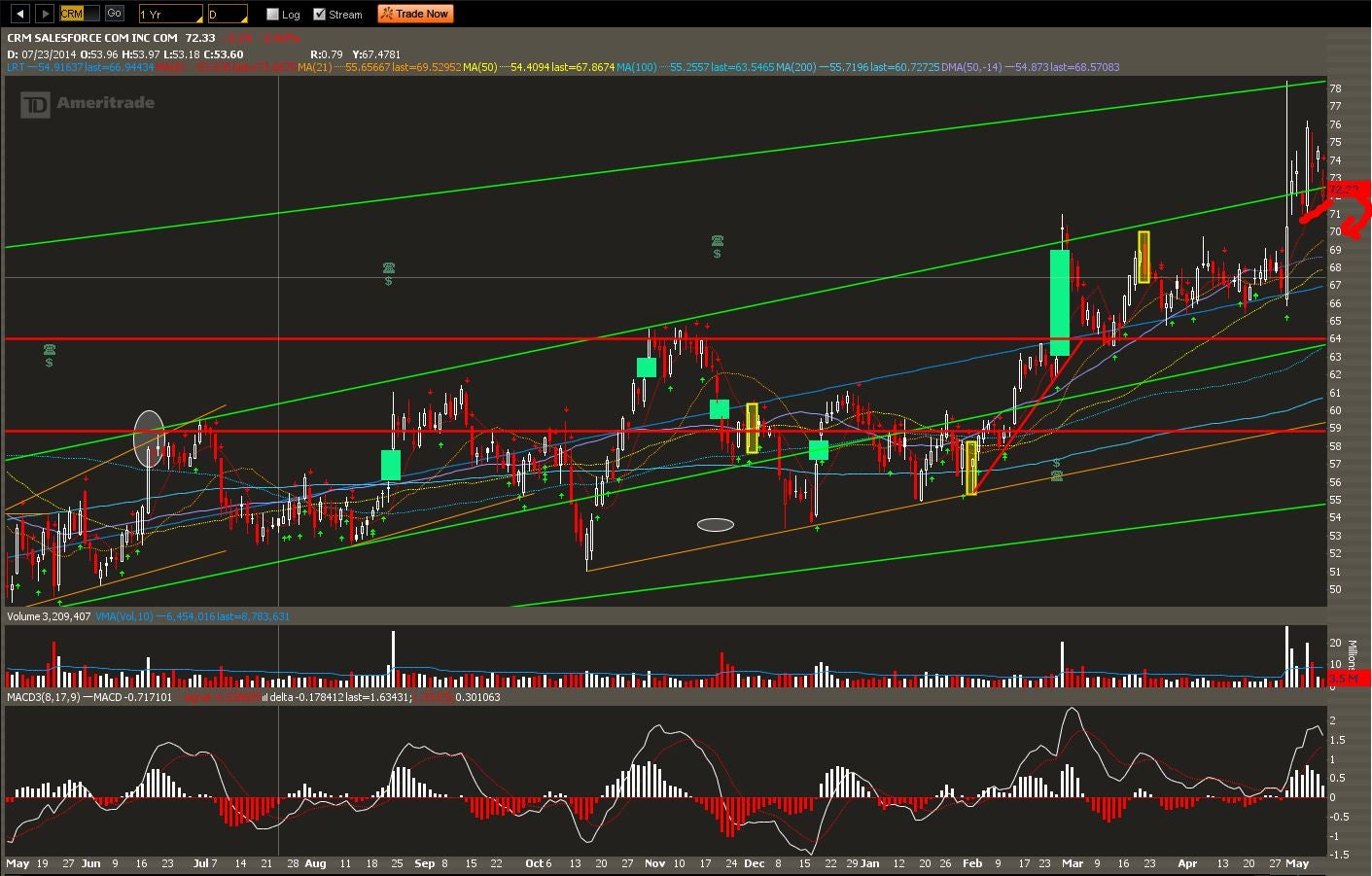 Posted in: Previews Options Markets Trading Ideas Best of Benzinga