What Options Traders Need To Watch This Week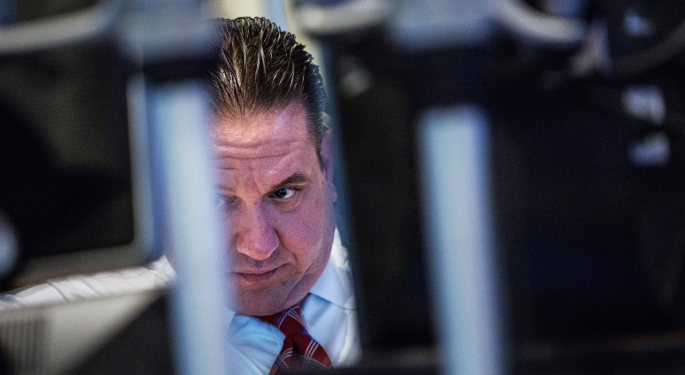 Scoreboard
It was a green Friday, but bulls cannot claim a clean victory. The day's outcome was in jeopardy and with minutes to go, a rumor broke out about Intel buying Altera. Intel then rocketed 4 percent higher. Intel is a heavyweight in all major indices, so it propped up indices that were flat into solid greens to save the day. The reaction is likely overdone.
Here is the reaction in Intel (right) and the Nasdaq minis (left):

What makes this rumor even more important and takes away from the bulls' credit is that minutes there after, Janet Yellen's statement came out and was bearish.
The healthcare/biotech sector was strong all day, providing a market prop but then when Intel popped it also rendered the chip sector as another prop which was too much for bears to fight last minute.
This Week
Going into Monday, the set up in the options markets looks the same as it was last week. Headlines change the game in either directions. When mostly trading sentiments, markets are always one headline away from a correction or another new all-time high. Active traders can sell premium to create income during these meandering weeks, but most investors are better off balancing their folios. Long portfolios needs new short positions to balance or need protection. This can be easily accomplished using the options markets.
The VIX is one tool, but there are other leveraged ETF's that can offer limited cost downside protection. There are also some tickers that are either over extended or wounded (more vulnerable than others). In case of a sell-off, they will lead down.
The oil sector may include many who are teetering. This is not the time to load up on new longs nor is it time to be heavily short with no room for error. Trades should leave margin for error; Luckily, the options markets offer hundreds of strategies that can implement any macro thesis.
Variables
Political
There are many serious global issues that markets are ignoring, especially in the Middle East. These can quickly develop into major problems that would certainly cause a sell-off -- just because headlines are not on CNBC doesn't mean the risk doesn't exist.
The Economy
This week brings important economic reports.
Rate Hike/Fed
With 15 minutes left in Friday's session, Yellen released a scheduled statement. It included three new parts that are potential game changers:
Yellen said that she cannot wait until inflation is back to 2 percent before moving. This is a very bearish note that she's never said before. In fact, up until now she always reserved the right to ignore hot inflation.
She also said she expects a hike "this year." Many experts are expecting the hike in 2016. This closes the door on that possibility.
But then she throws a bone to the bulls by saying: that she could stop, speed up, pause or reverse the process. That would cause me to shift my macro thesis.
Currency: No major headlines impacted markets markedly.
EQE: Data dependent. Ends September 16 or sooner.
Oil: Crashed down close to 48 again. This on word from Goldman Sachs that the Yemen skirmishes are not too important.
TLT: Exploded higher resuming its breakout scenario.
TNX: Crashed 3 percent from a promising day on Thursday.
Ranges
All the ranges are playing out within expectations with regards to open interest and trends.
The set up was bullish, but the bulls failed to capitalize. This week is set up to meander if left alone with out any headlines.
We are skirting important levels here and a downward break of any of the lower supports could invite more sellers. Small caps holding up best so far with regards to recent ascending trends.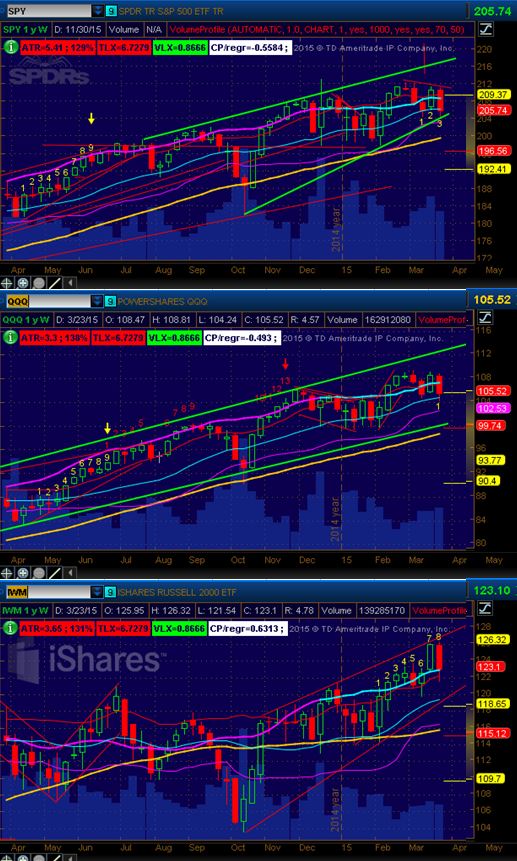 Notes on a Few Tickers:
Apple Inc. (NASDAQ: AAPL): Range is tightening with lower highs knocking on floor board. Bulls do not want the board to break and become a trap door.
PHLX Semiconductor (NASDAQ: SOX): Thursday's candle broke support, so technically could go to 650. If markets in general hold, SOX has a chance at holding, but is still vulnerable.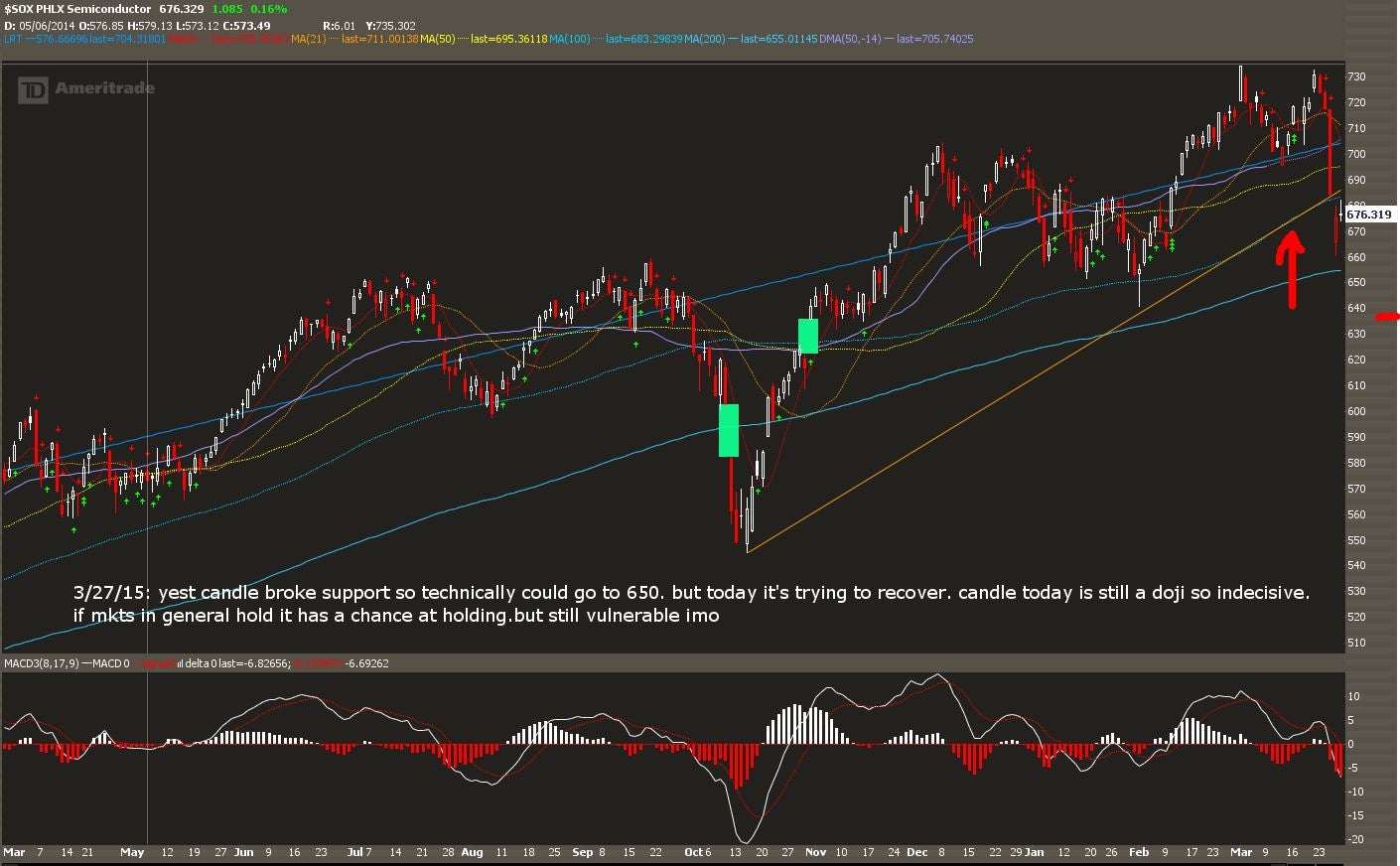 - DLTR: Nice uptrend but needs to hold the green line or it will revert to lower ends.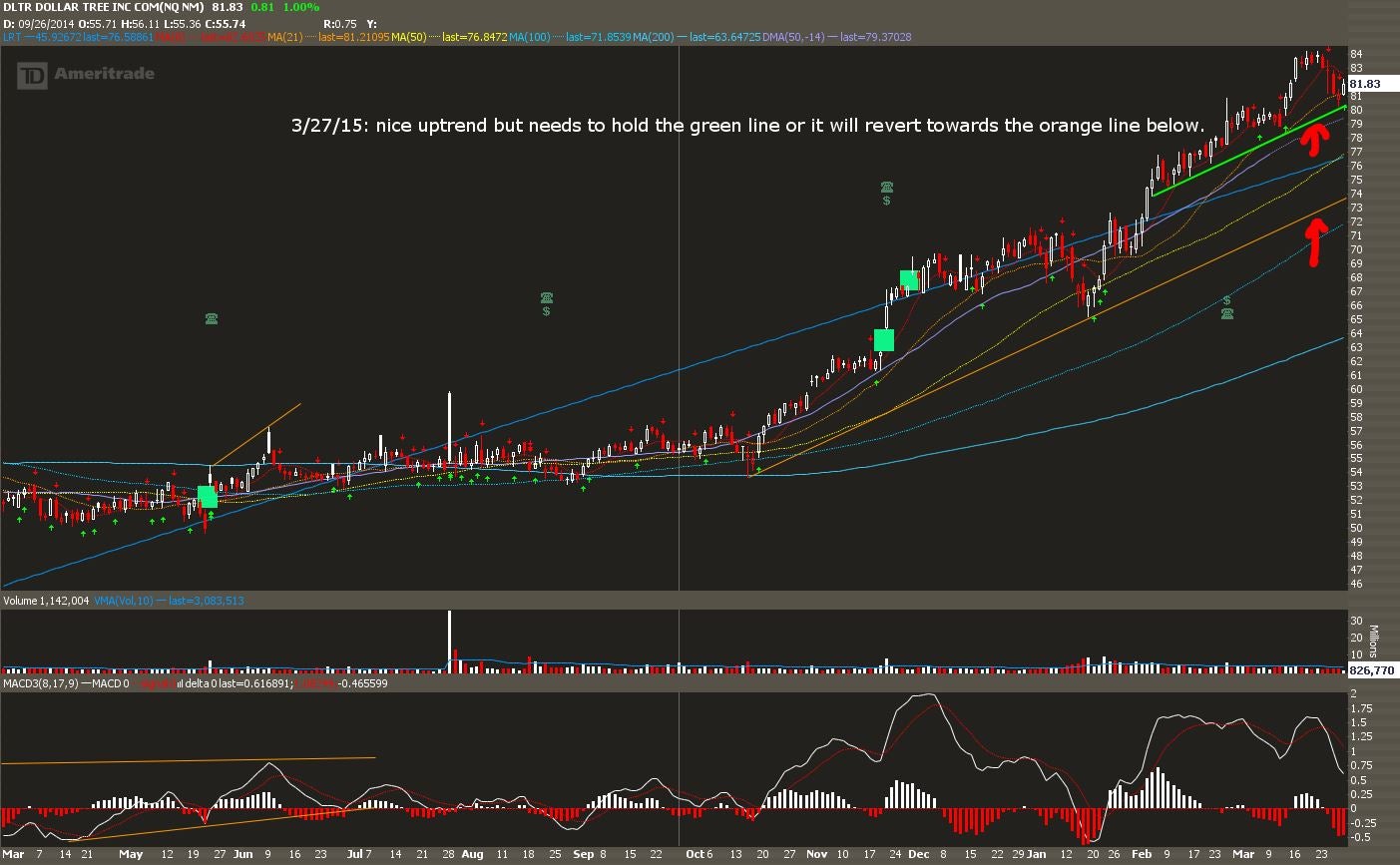 Costco (NASDAQ: COST): 145 needs to hold to support the ascending channel. Shorter trend holding here, so it can rally if markets cooperate.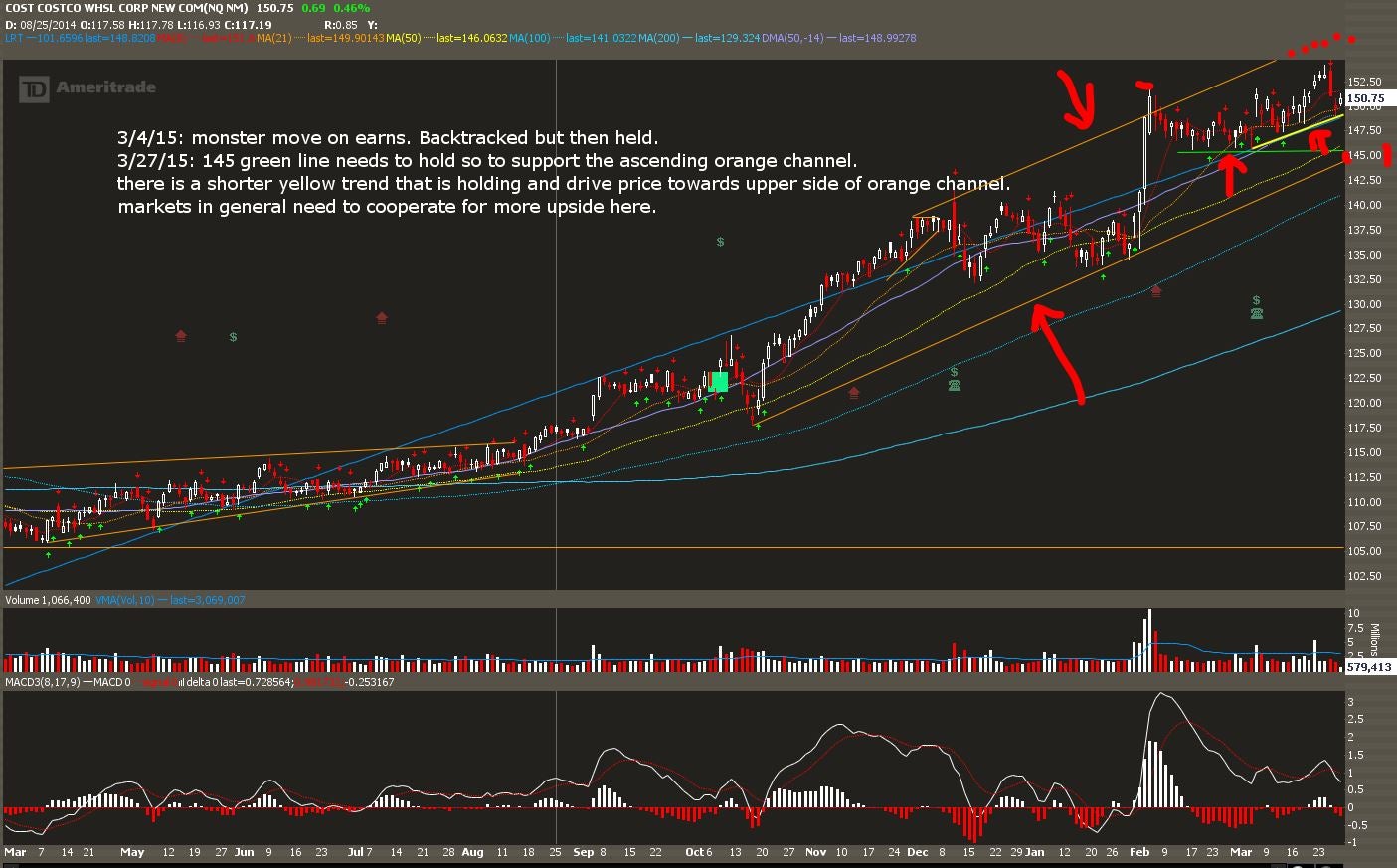 Starbucks Corporation (NASDAQ: SBUX): It looks like it's trading the broadening ascending wedge (green). Now it needs to hold the yellow ascending trend to revert higher.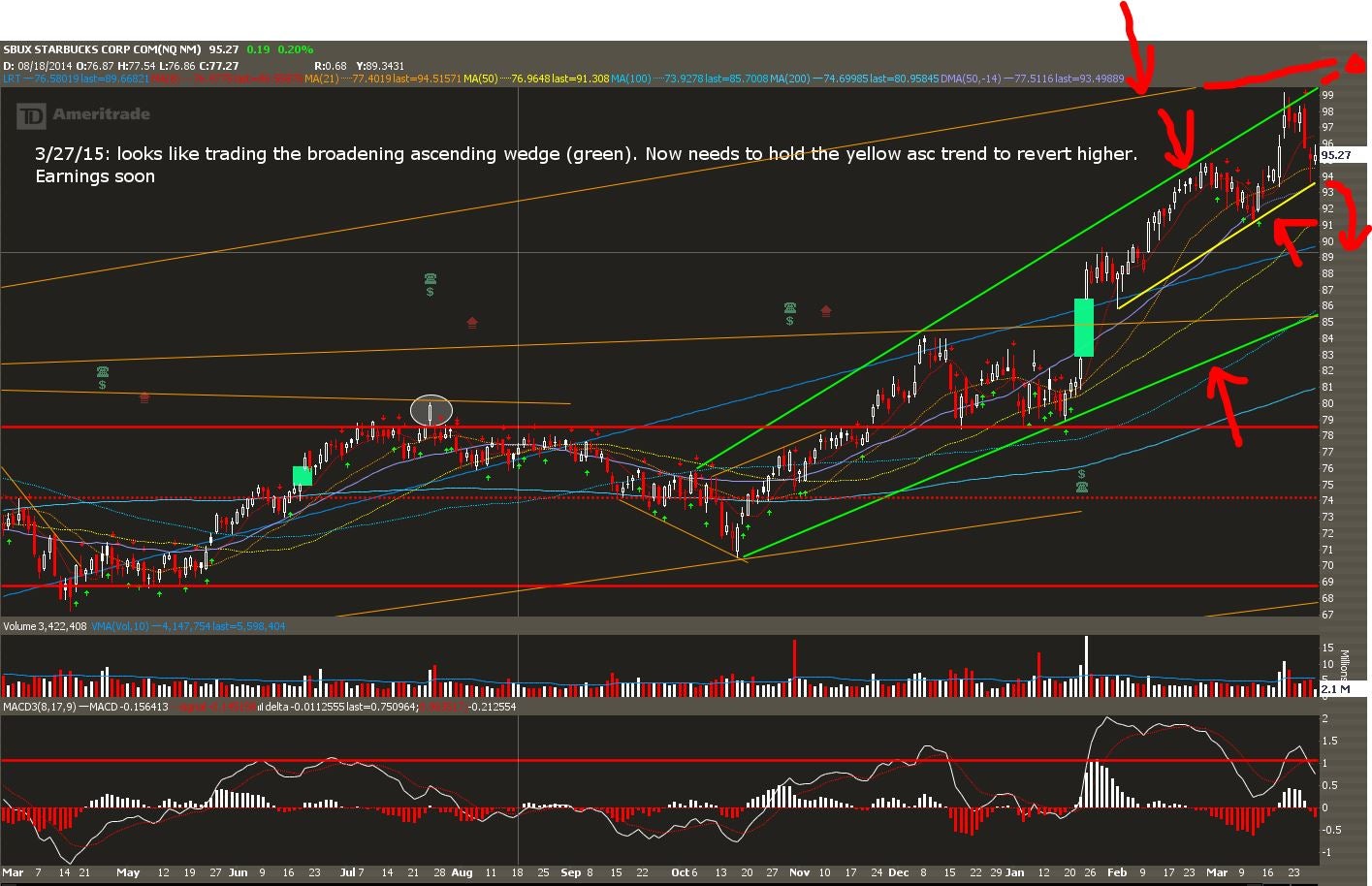 Constellation Brands, Inc. (NYSE: STZ): If it loses 112.5, orange line can come back into view at 103.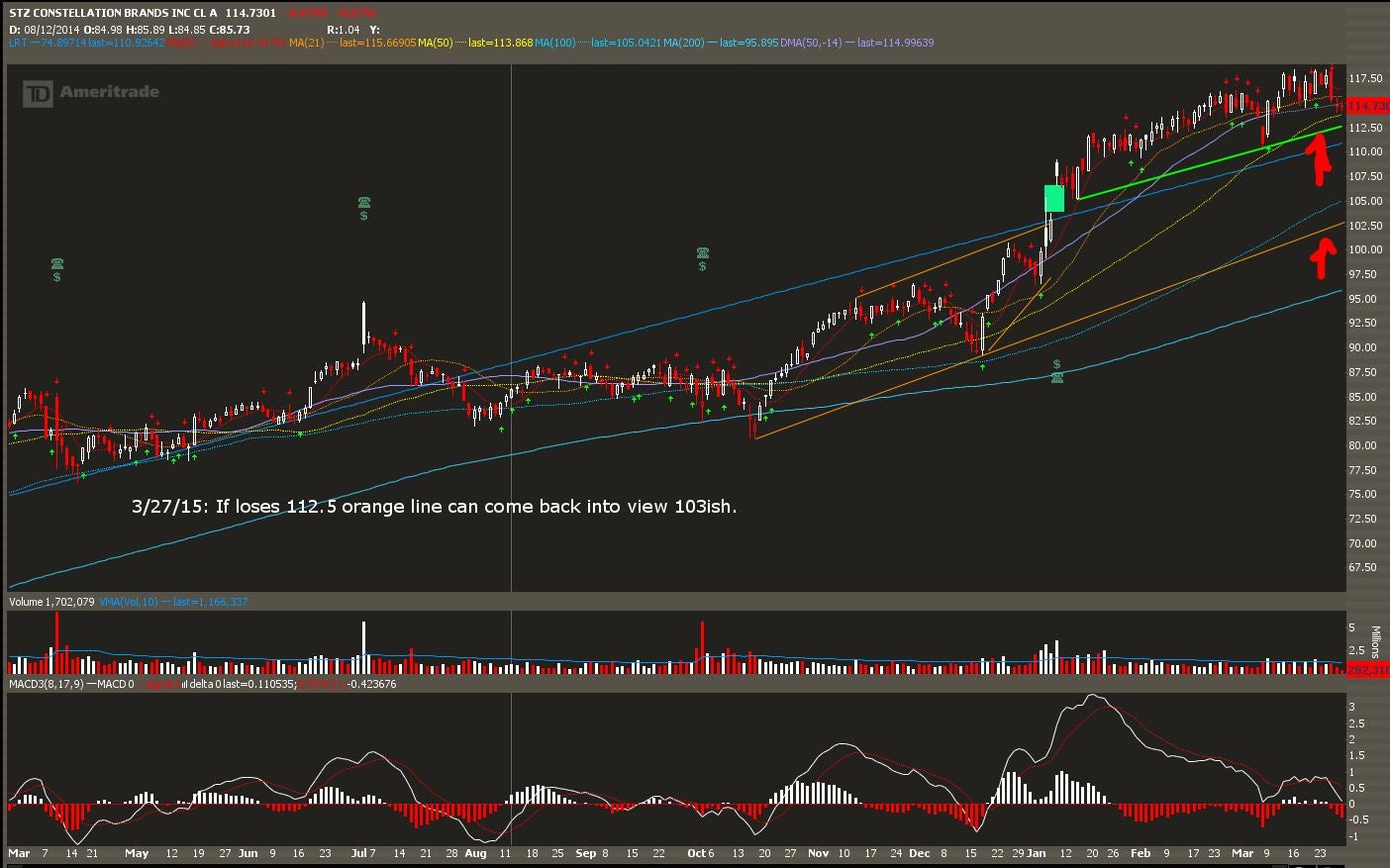 UnitedHealth Group Inc. (NYSE: UNH): Rinse and repeat. Drops then rallies up from the orange ascending trend line. Strong sector.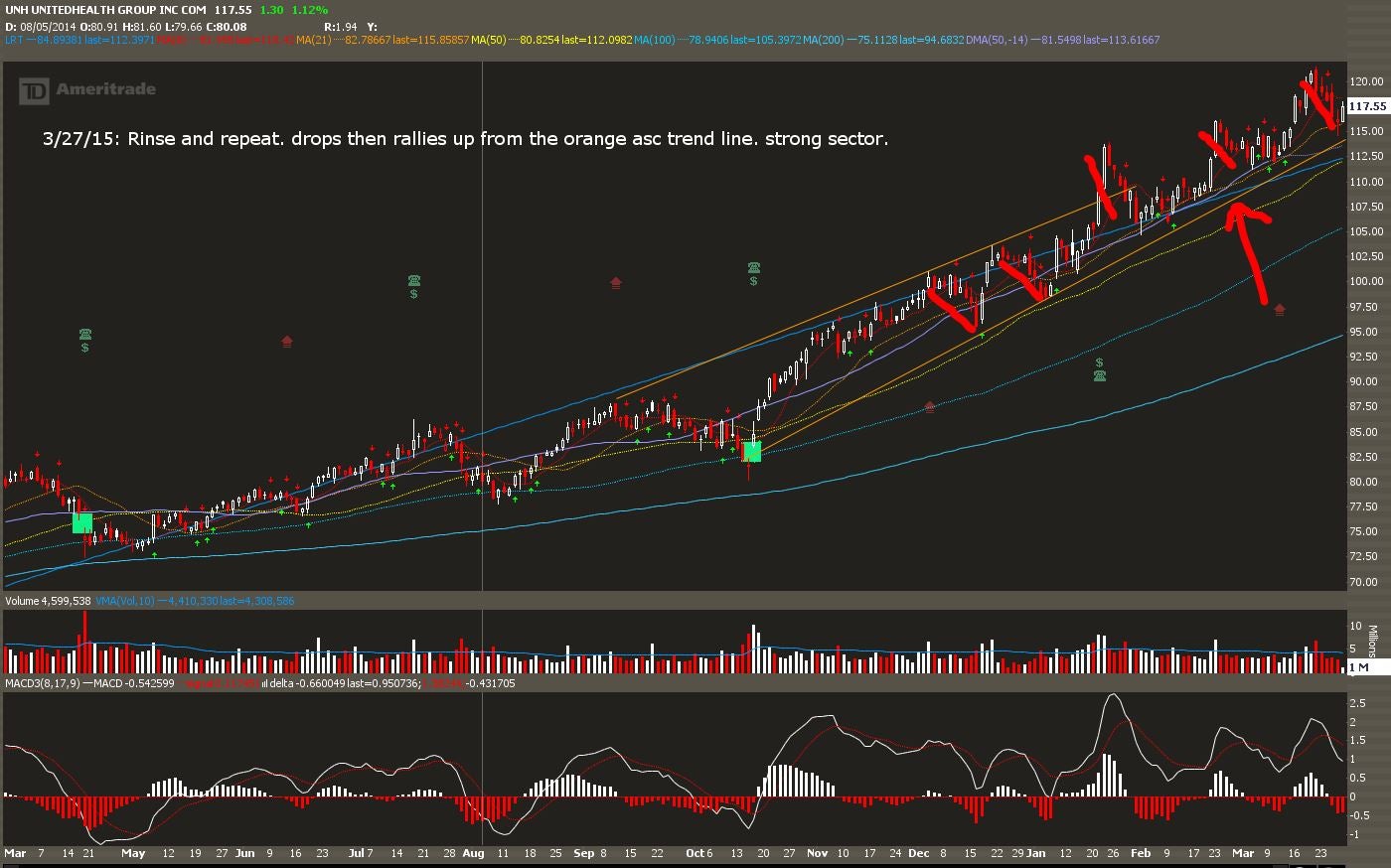 Get a full recap of this week's outlook in the video below:
Tags: options preview options trading
Posted in: Previews Options Markets Trading Ideas Best of Benzinga