Weekly Options Outlook: Bulls Leave Money On The Table Despite A Week-End Win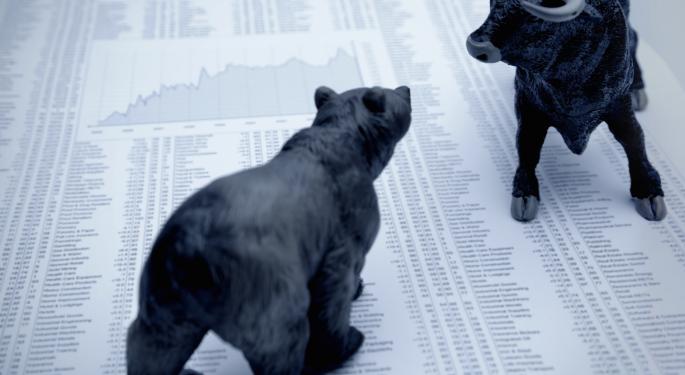 The Scoreboard
Last week was a win for the bulls. They capped the week with a strong Friday finish. However, the bulls left a lot money on the proverbial table that day as they closed off the earlier highs. In fact, the Nasdaq closed towards the lows of the day. This had a lot to do with a strange whoosh down in Apple Inc. (NASDAQ: AAPL) with a minute until the close. The rally was fueled by a Greek headline; What's even crazier is that there may also have been a small drop to a non-U.S. Ebola headline.
The Week Ahead
It looks to be set up with the opportunity for the bulls to have a good base from which they can mount another assault. There are bullish technical setups for another 20 to 30 S&P points. However, markets are trading more on sentiment rather than fundamentals and sentiments are fragile. At these altitudes, traders will hit the sell buttons at the first hint of trouble.
Investors are best served booking profits and buying some protection. Well-balanced portfolios will hold up best if things head southwards. Case in point is how fast Apple dropped in minutes on Friday. Regardless of the reason why, it shows how quickly unexpected "situations" can unfold and without warning; almost $10 billion in market cap erased in minutes.
Investors may consider stress-testing their portfolios for different scenarios.
The Apple 'Fri-crash': (Each candle is a minute - the fatter the bigger the volume; P.S.T.)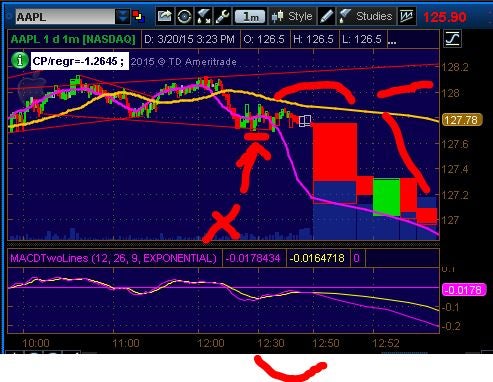 ​On the bright side, here is Apple in the DOW heat map: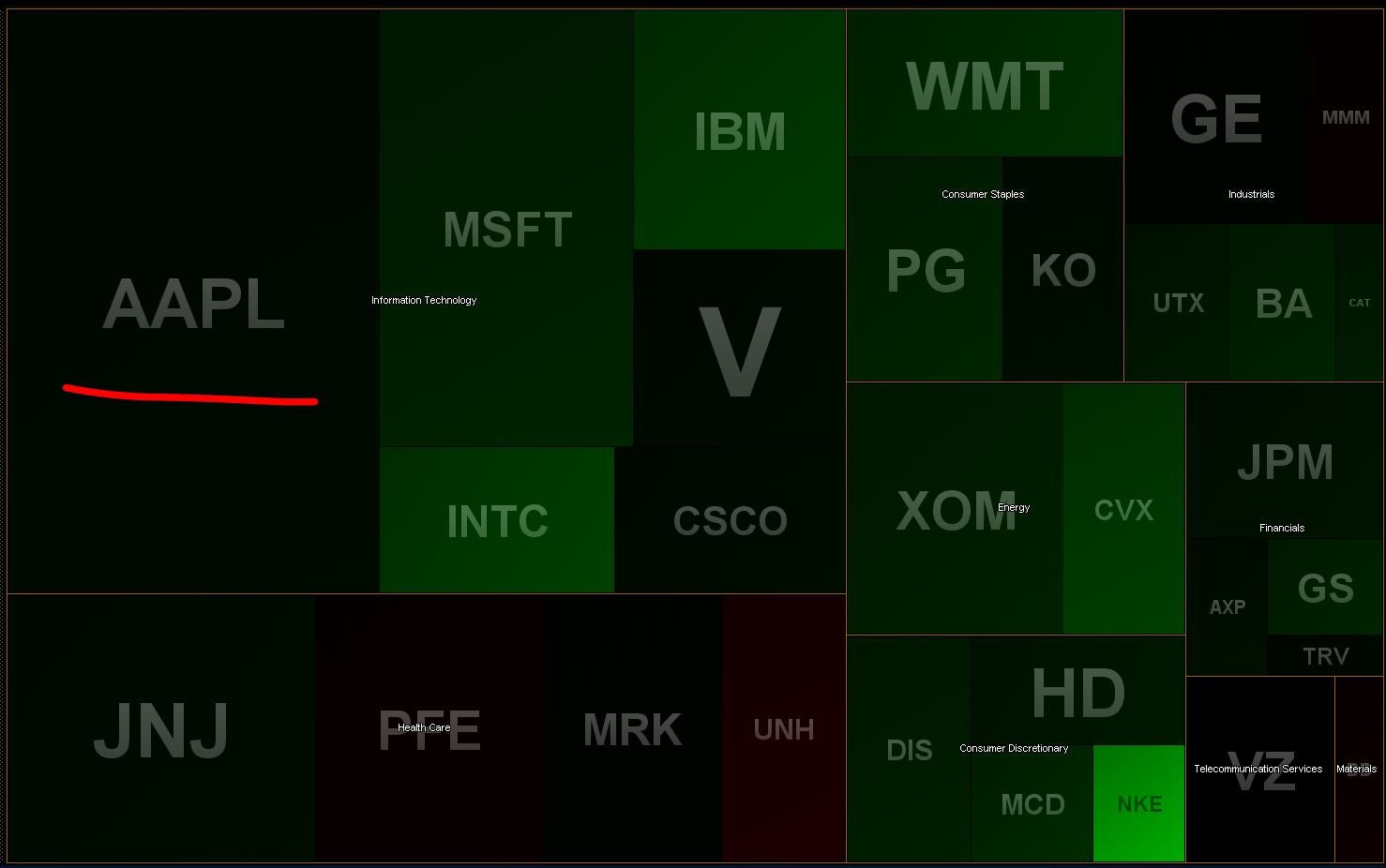 Observations:
Almost everything is at all-time highs. Even the Nasdaq came with 20 points to its all-time highs. It's becoming harder for bulls to justify not booking some profits up here.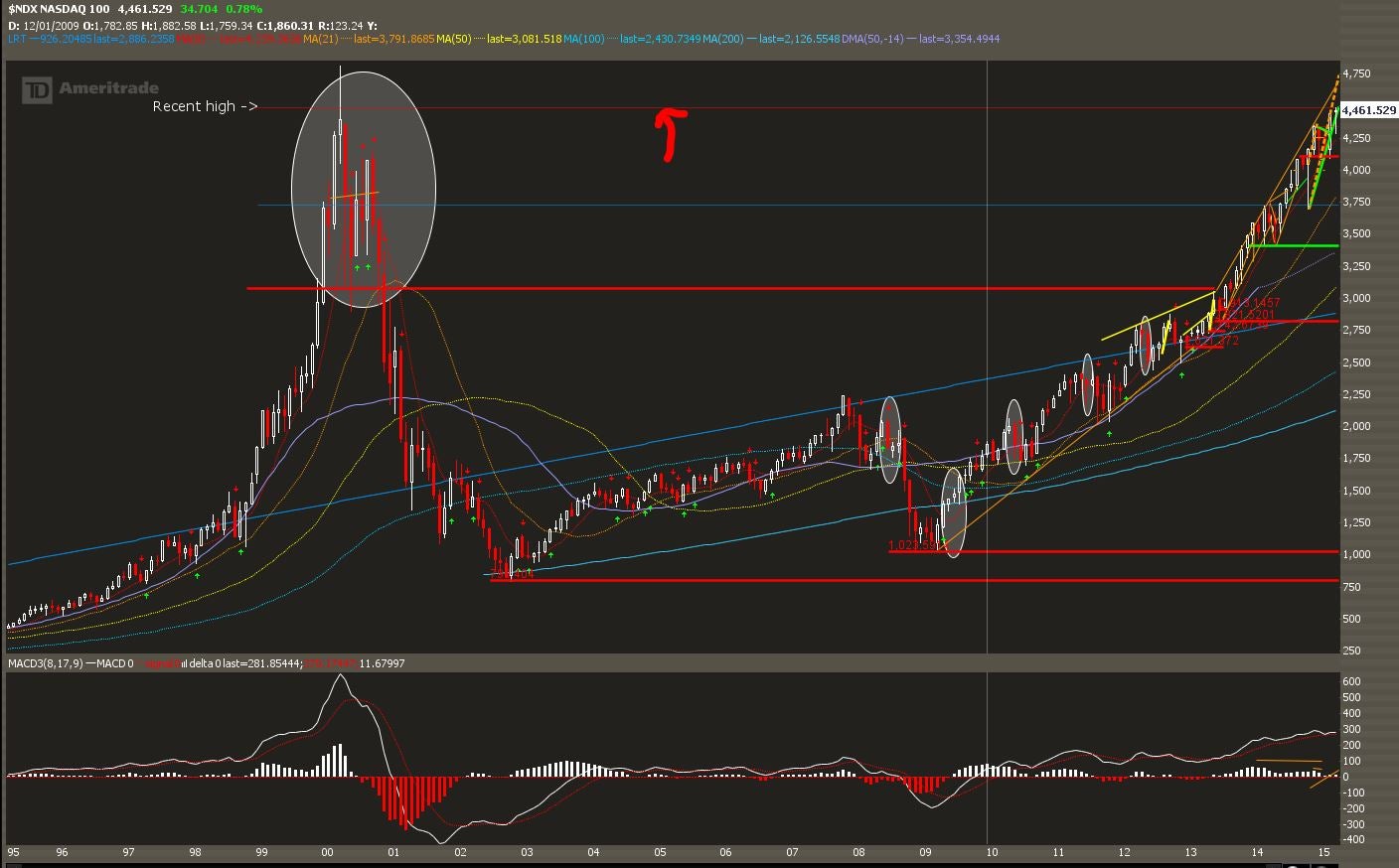 Apple represents the dilemma with chasing these markets higher: The company's a gem with fantastic prospects, yet at these levels it goes against most DNA to jump aboard long; too high to chase and too hot to short.
Major healthcare wins (Celgene (NASDAQ: CELG) and Biogen (NASDAQ: BIIB)) yet IBB almost closed red. Money flowed out of ISIS Pharmaceuticals and alike (small caps weakness) to pour into Celgene and Biogen. This is probably the cause to the early lag in the small caps.
VIX: -7.4 percent on markets +9 percent is overkill. The size of this sigh of relief is worrisome. Bulls will be too quick with the trigger if trouble arises.
Variables:
The Fed: with a couple of hours to go, markets were drooping until the Fed's Charles Evans spoke in his usual dovish tone saying that he'd like to push the rate hike into 2016. His words reversed the droop. There are still two potential major market moving events: 1) when Fed actually sets the date for the rate hike and 2) when rate hikes actually kick in. Janet Yellen got even more bullish by lowering the bar, meaning she reserved the right to ignore the "employment good news" even further before she is pressured to raise rates.
Euro: Bounced hard Friday against the dollar, as did all currencies.
EQE: Started March 9. Data dependent. It could end earlier than its September 2016 end date.
Oil: Green, but still mired under 50 and closer to 45. The "war" is now in phase two. 1) Damage the price to kill new entrants and weed down the player's field. 2) Who's is going to cut production to prop prices up? Saudi Arabia this week said it wants the U.S. to cut so that Opec doesn't lose market share.
TLT: Bonds are at interesting levels and can break out closer to recent highs. This should cause a challenge to markets, but recently markets have ignored it sporadically and rallied with green TLT. Range is tightening and could soon see either 135 or 127 on a trend break.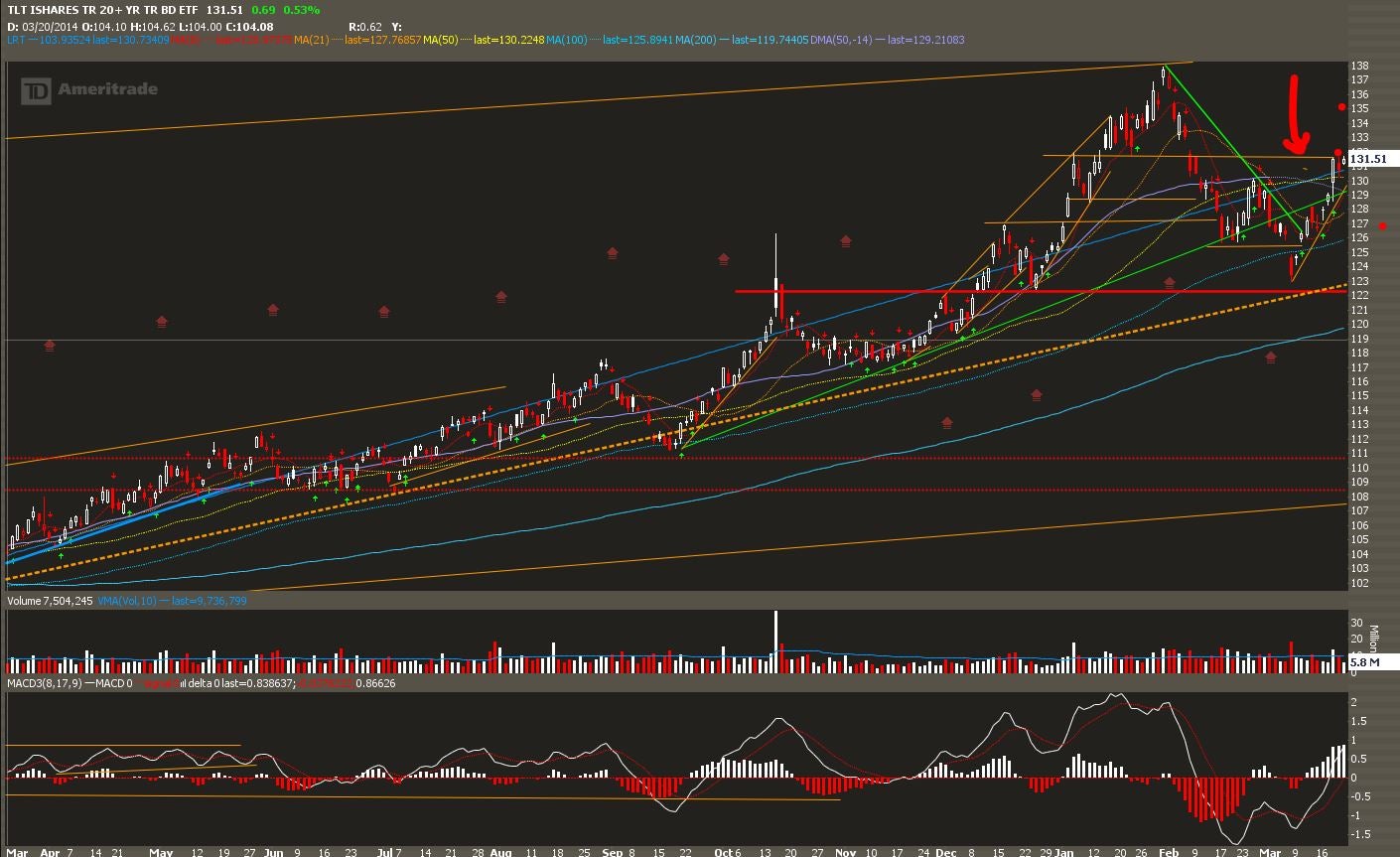 TNX: 10-year rates fell hard again and now firmly under 2 percent. This should under normal circumstances scare bulls, but did not.
Ranges: All the ranges are within Open Interest expectations and trends.
SPY: Still lower, though still climbing. Volume is strong.
QQQ: Still lower than the recent high from within the last two weeks, but higher than most recent days since.
IWM: Small caps in all-time high territory although RUT bulls left a lot of money on the table at 1280 in the options markets (calls).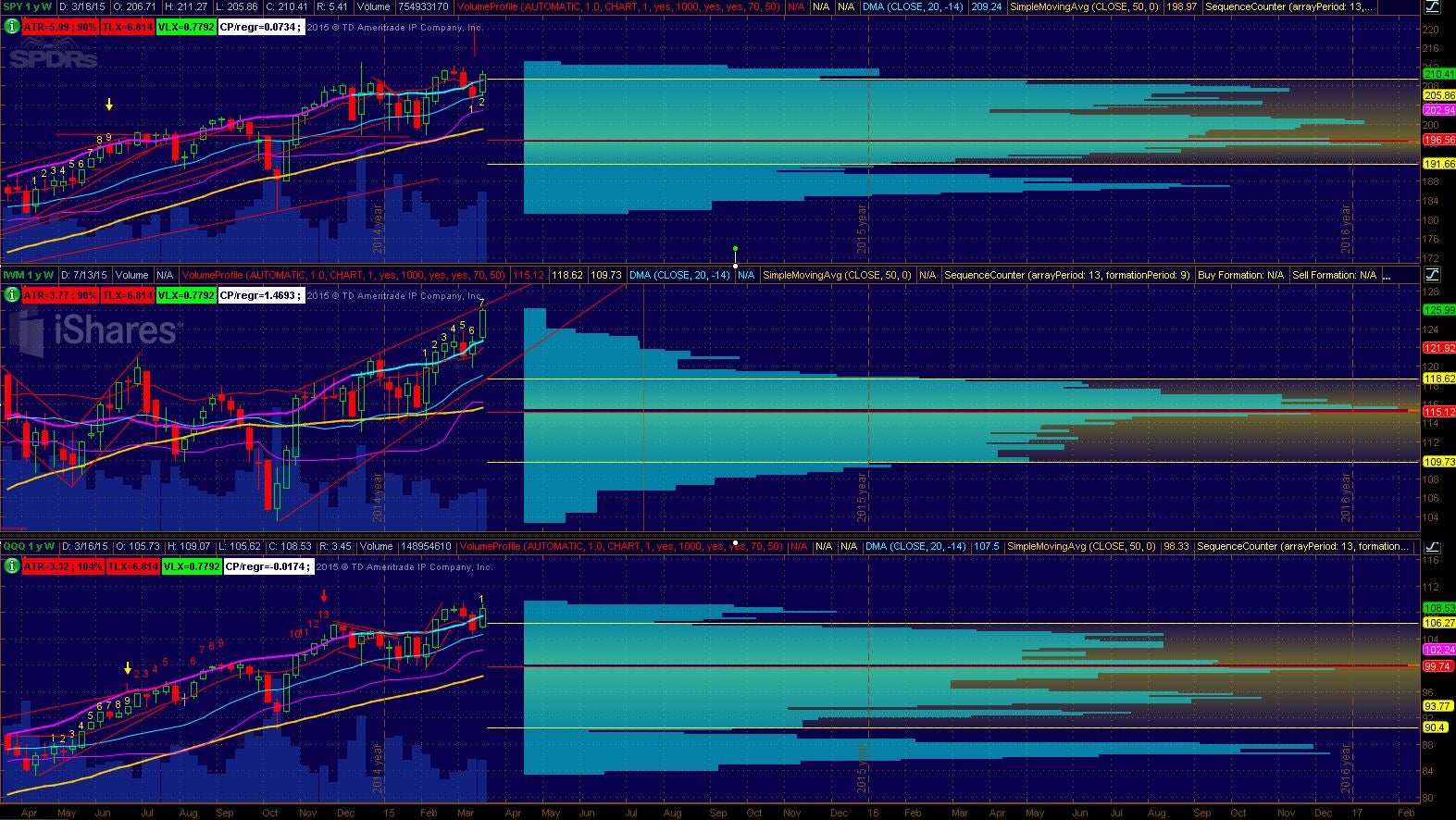 Tickers:
Celgene: could have some more upside in the breakout. Credit put spreads could finance debit call spreads to take advantage of short-term profits.
Starbucks (NASDAQ: SBUX): Announced a split and ran 3 percent in two days, but with three candles since the split announcement it's showing possible weakness especially that markets have leaped into highs. Bears may want to start building debit put spreads. Note that technically it could have a little more to go before a drop.
Get a full recap of this week's outlook in the video below:
Posted in: Previews Options Markets Trading Ideas Best of Benzinga