What To Expect From Microsoft's Earnings (In 7 Pictures)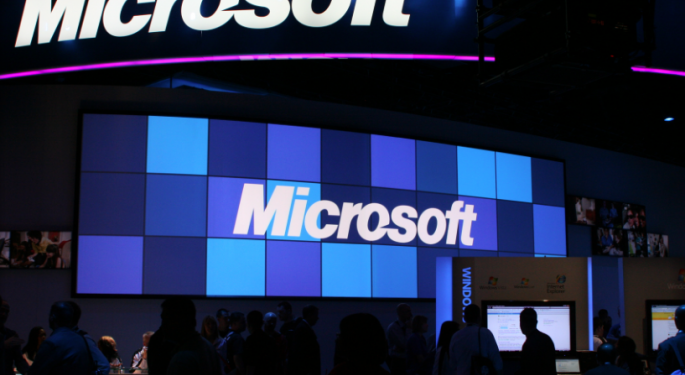 These graphs were produced by Capital Market Labs. Learn how the company is bringing the power of living data to the world of finance.
Microsoft Corporation (NASDAQ: MSFT) reports earnings on Monday, January 26 after the market closes. The company is up nearly 70 percent in the last two years versus 36 percent for the S&P 500.
Last quarter was a strong one; the company beat estimates for both revenue and net income.
Let's start by looking at the competitive landscape for Microsoft, and plot total assets on the x-axis and total revenue on the y-axis.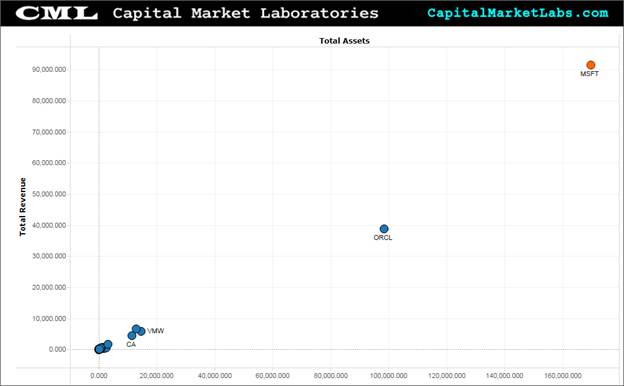 Microsoft is in its own world, about twice as large as Oracle Corporation (NYSE: ORCL), which is in turn, four or five times larger than the next three companies. One could argue Microsoft has no peers.
Next, let's look at Microsoft's revenue trend over the last 15 years.
During that time, Microsoft has quadrupled revenues from $23 billion to $92 billion, or about a 9.6 percent CAGR. However, top line growth may be accelerating; in the last quarter, Microsoft posted an almost 14 percent increase in TTM revenue year over year.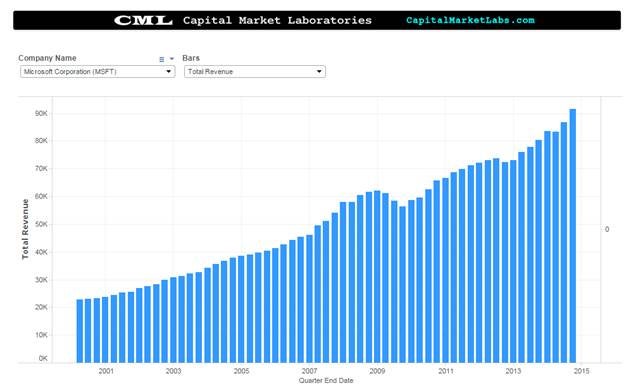 In recent years, Microsoft's stock price has been correlated with cash from operations. Investors will be looking to see if the company can build on the strong numbers from the last two quarters.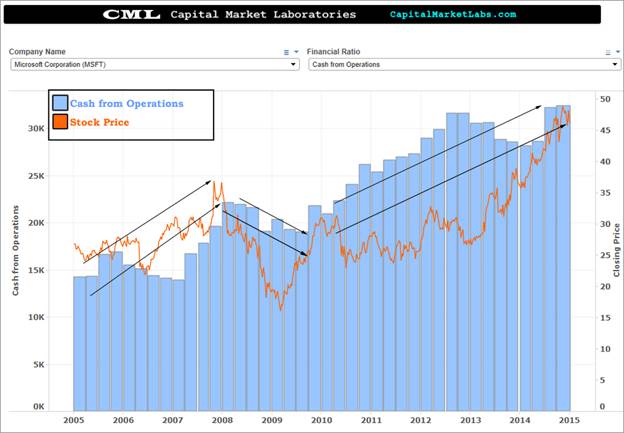 Last quarter, cash from operations TTM was able to keep pace with total revenues TTM, growing 15 percent year over year.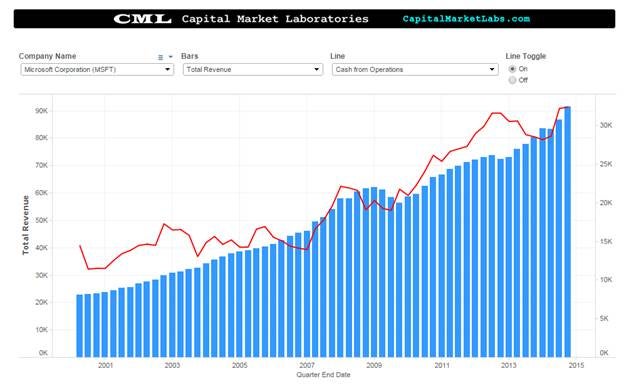 Despite the increases in cash from operations in the last two quarters, the trend in net income has not been positive.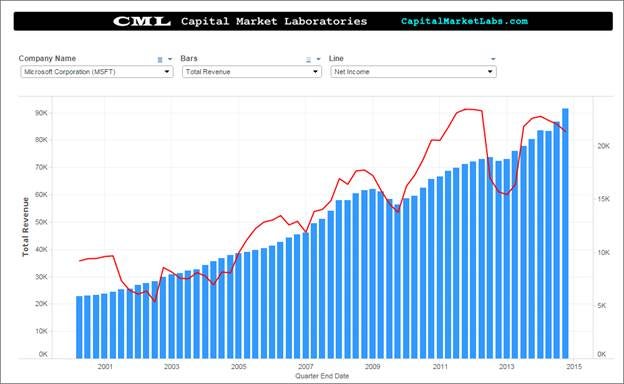 Last quarter, Microsoft reported a 5.6 percent decline in net income TTM year over year.
One possible culprit has been an explosive increase in cost of goods sold.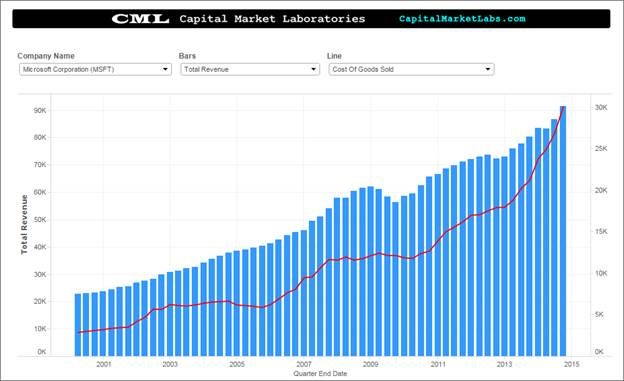 Also last quarter, Microsoft reported a 42 percent year over year increase in cost of goods sold TTM; this was largely driven by the new Xbox and Surface versions.
Another way to think about it: When cost of goods sold increases 42 percent, gross margins must go down, and indeed they have.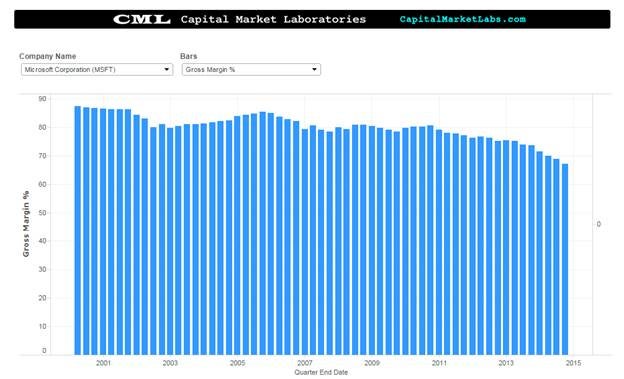 Last quarter, Microsoft reported gross margins TTM of 67.2 percent, down substantially from the 73.6 percent reported the prior year.
What To Look For
1. Revenue: The consensus is at $26.3 billion, with estimates as high as $27.5 billion. The consensus would represent an 11.9 percent increase in TTM Revenue year over year, and would exceed the 9.6 percent CAGR of the last 15 years.
2. EPS: Estimates range from $0.65 to $0.81, with the consensus at $0.71.
3. Cash from Operations: Can cash from operations keep pace with revenue growth?
The dramatic increase in cost of goods sold in recent quarters could make this difficult, but Microsoft is going to have to show that its improved revenue growth can continue to generate more cash and a better bottom line.
Tom White can be found on Twitter @tbwhite67
Image credit: Ben Franske, Wikimedia
Posted-In: Microsoft earningsPreviews Tech Trading Ideas Best of Benzinga
View Comments and Join the Discussion!